Chloe Sandahl
Chloe Sandahl is the 2020 Carto Cup Winner for her map showing "Surface Area covered by Invasive Species in Somenos Creek." 
"I chose to map this data because I volunteer with the Somenos Marsh Wildlife Society and have personally spent time at Somenos Creek. A majority of Somenos Creek is covered by aquatic invasive species, primarily Parrot's Feather. By representing the densities of aquatic invasive species in the creek, managers can share this information with the others to gain support for combating invasiv
e species and restoration projects. These aquatic invasive species threaten water quality, Salmon passage and agricultural drainage in the Somenos Watershed.... It is notable that Parrot's feather accounts for the majority of the surface area on Somenos Creek, however I wanted to showcase all the data that was given to me, so I aimed to display the diversity of invasive plants in the Creek." - Chloe.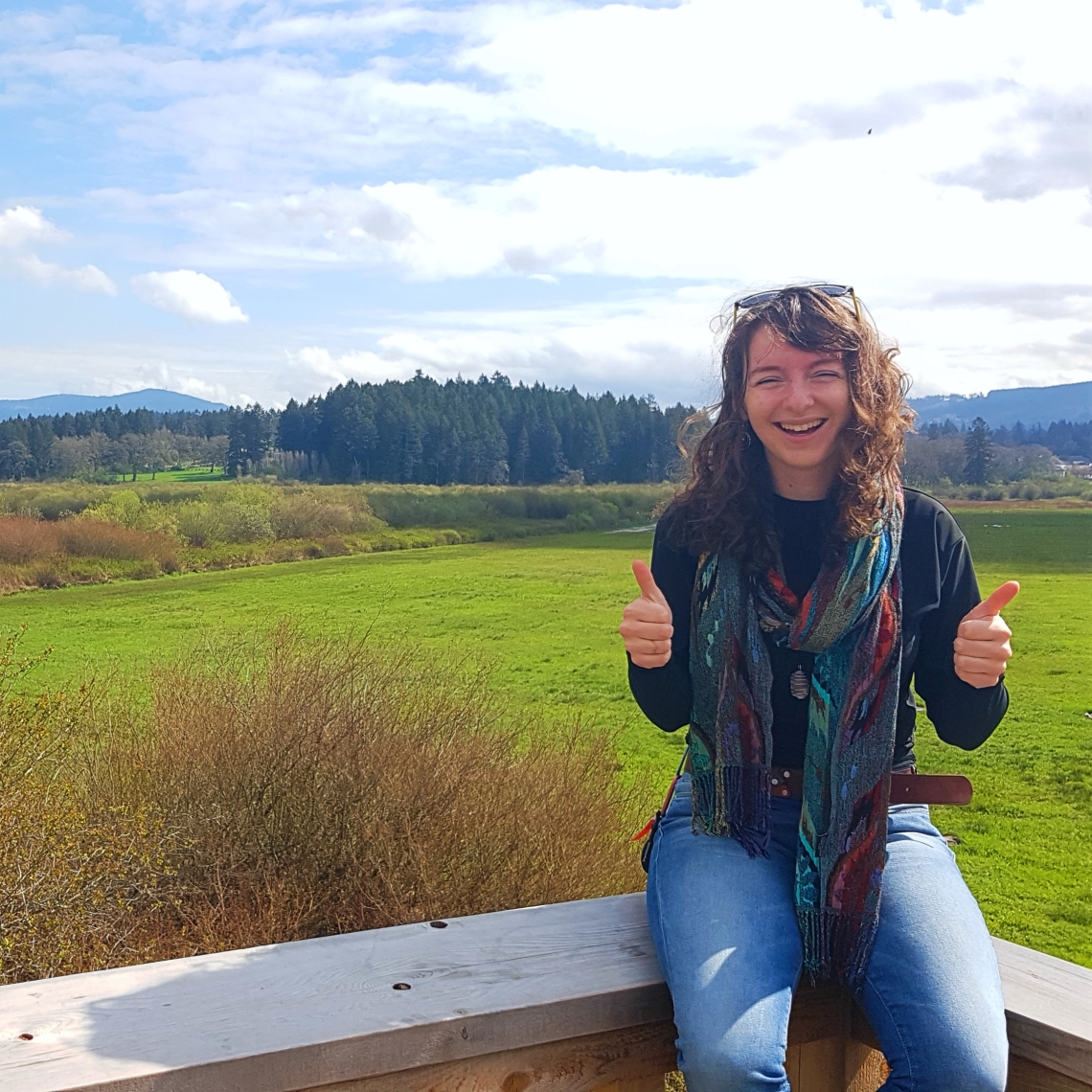 Chloe at Somenos Marsh
Surface Area covered by Invasive Species in Somenos Creek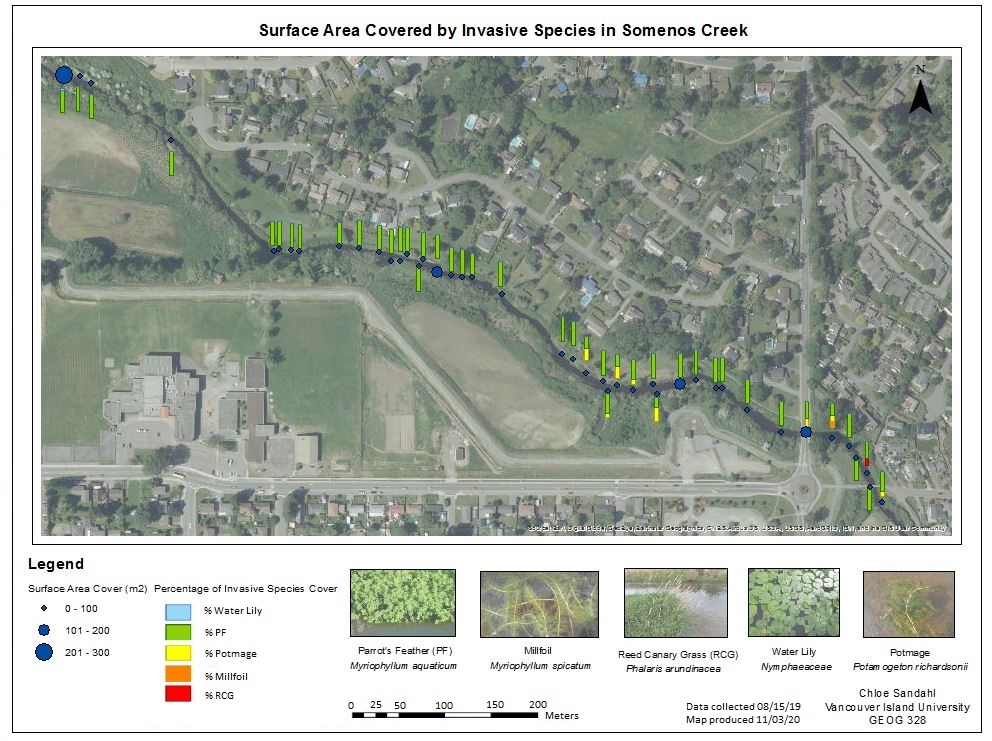 Surface Area Covered by Invasive Species in Somenos Creek