Jay Kirby
The 2007 Carto Cup was officially announced on March 6. Students were given 28 days to come up with their best cartographic product.

Jay Kirby submitted a fantastic poster documenting the geological features found on his Geography 390 Field Trip in 2006.  Combining cartographic and photographic skill, this poster tells the story of the geology of the Canadian Cordillera.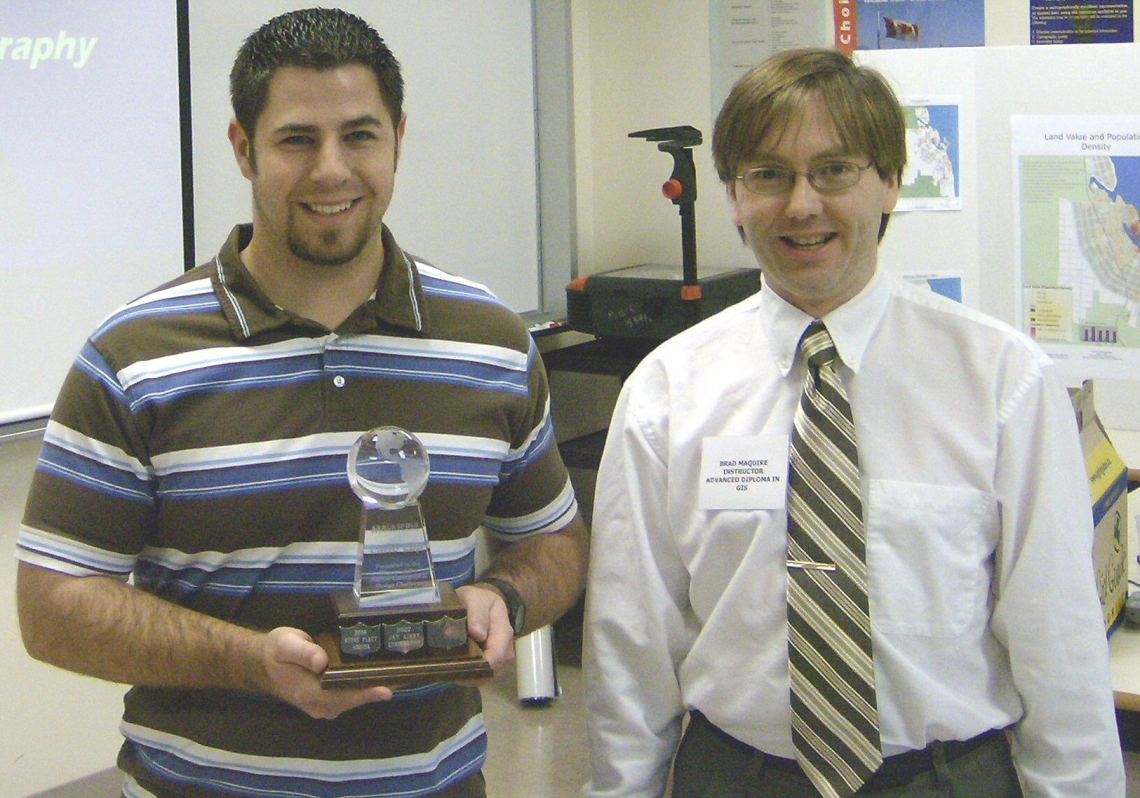 Jay submitted his map to Esri Canada and it was included in the 2008 Esri Canada Map Calendar (September).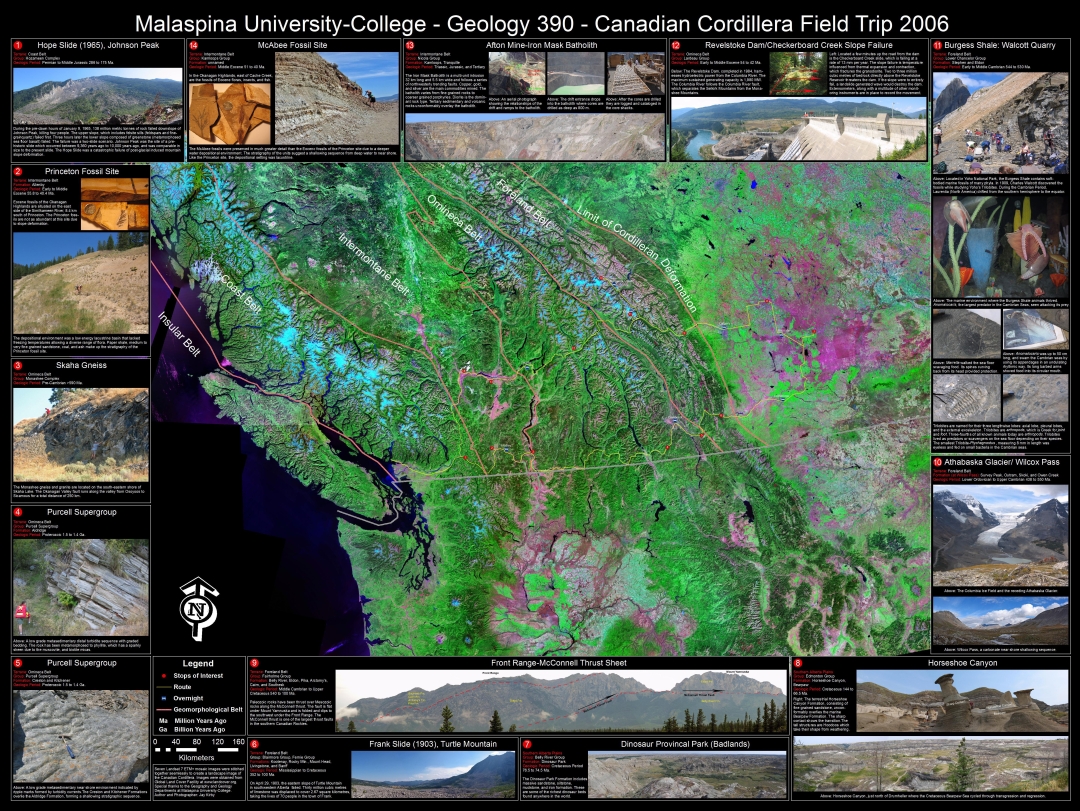 View Geoscape Poster