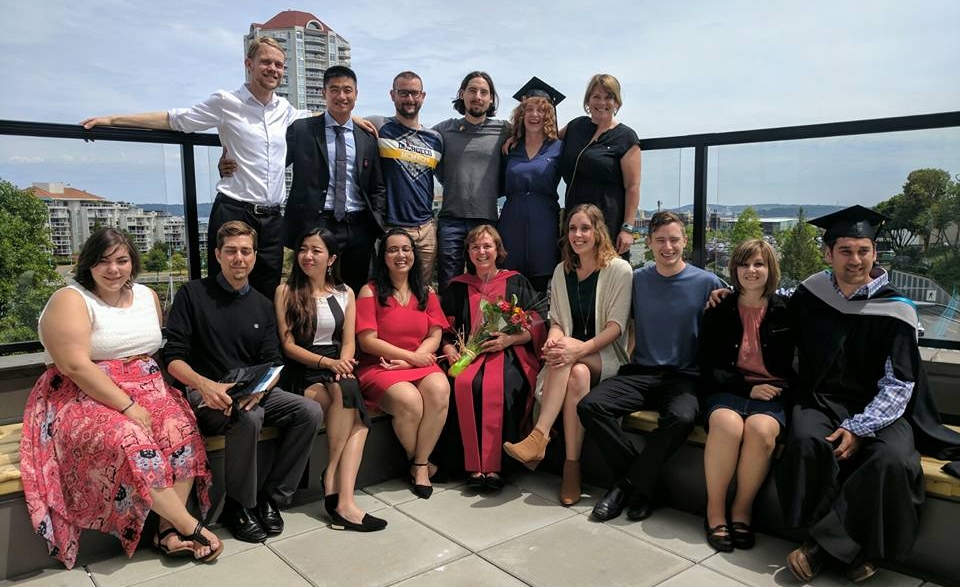 Benafshaw

Graduated from the University of Mumbai, India, with a Bachelors in Architecture. Currently pursuing a Masters degree in Community Planning at VIU. My interest in neighborhood development and land-use planning got me into this program. By taking up a program as wide as Community Planning it has broadened the various fields of opportunities which comprises of transit, urban design, and public space design; hence opening up doors to a wider range of choices. To understand my main area of focus is my goal for the next few months.
Christopher

Christopher M. Stephens, MSc., CLGA came to the VIU Master of Community Planning Program after completing his MSc. in Environment & Management at Royal Roads University in 2014. He is interested in sustainable land use planning, marine and terrestrial ecosystem research and conservation management. He works part time in consulting, writing and land use and has a history of volunteer leadership in community conservation, having founded the Parksville Wetlands Initiative to work with the City of Parksville towards wetland protection and sustainable watershed management. Having the opportunity to complete a Master of Community Planning on Vancouver Island aligned with his interest in taking the next step in local government management, environmental planning, consulting and the science and policy of green infrastructure retention, urban design and science based park planning. Christopher has a passion for land use planning and incorporation of sustainability, walkability, effective urban planning and community revitalization principles into decision making processes, policy development, research and public engagement.
Darren

I have always had a fascination for cities and their mechanisms which drive them to grow and develop. Community planning works with the driving force behind cities, addressing their development with consideration of all the sectors of everyday life in a city - how everything fits together. I want to be a part of the strategy development process, and engage with the people and place, for together they constitute a community
Devan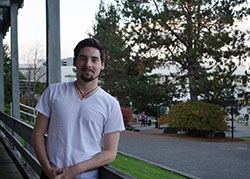 My name is Devan. I am from Winnipeg and have a background in commerce & entrepreneurship. This program is a great opportunity for me to gain an understanding of the economic and political realities of planning, while increasing my skills in communication, design, and facilitation. Some of my specific planning interests include active & public transportation, public-private partnerships, and urban design.
"It's almost as if having fewer cars spewing exhaust and blaring horns makes for a more pleasant experience of the city. So strange"
- Brooklyn Spoke on Twitter
Doug

Doug Wortley is passionate about planning spaces that are both environmentally conscience and help to generate a vibrant social atmosphere. He is the founder of the Doumont Restoration Project, which is dedicated to the preservation of nature and the promotion of sustainable outdoor recreation, and is the owner of Arrowsmith Media, which uses video to assist with the public consultation process that is involved with community planning. Doug hopes to use media and effective communication to plan amazing spaces in Nanaimo and on Vancouver Island.
Graham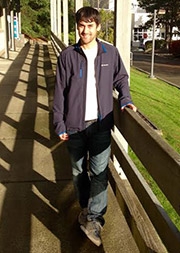 After many years working in hospitality industry Graham Sakaki moved to Nanaimo in 2011 and graduated with a BA in Natural Resource Geography, and a diploma in Forestry from VIU in 2015. Graham currently works for VIU's Mount Arrowsmith Biosphere Region Research Institute (MABRRI) as the Research Coordinator. His interests in planning include research, park planning, and resource planning.
Guidan

Hello, I'm Guidan Chen. I' m an international student studying the MCP program in VIU. I just graduated from my university in China last year. My major was public relation. I like singing, painting, calligraphy and playing magic. In China, I was a tourism ambassador in GuangDong Province. I had been worked as a tuner for TV station when I was studying in my university, also I did my internship with a horticulture company. And now I was a teaching assistance for Don Alexander. I feel happy and fun to study in MCP program and I will spare no effort to work hard and improve myself.
Katie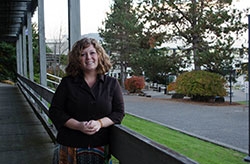 Katie Burridge is originally from Guelph Ontario, but has called the Cowichan Valley home for the last 4 years. She has an honours degree in Geography from McMaster University. Her research interests include: placemaking, social planning, historical preservation planning, first nations planning, coastal and island planning, community engagement, community design, and sustainable resource planning.
Keltie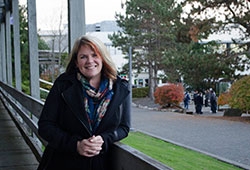 Keltie has lived across western Canada, and she currently calls Vancouver Island home. She has a degree in geography in the urban and regional management stream, with secondary education in urban design and horticulture. She is an active volunteer in the community and is on the Urban Issues Film Festival committee, is a member of the Planning and Transportation Advisory Committee in Nanaimo, and is the women's representative for the Mid Island Metis Nation.  She has worked as a landscape designer and principal consultant in her business for the last eight years in Nanaimo. As someone with a strong design background, Keltie is researching neighbourhood revitalization and place making, and urban design that incorporates natural systems. The Master of Community Planning program at VIU provides the path for Keltie to become a Registered Professional Planner and a member of the Canadian Institute of Planners which will present her with career opportunities in which she will have a meaningful and impactful career as a planner with a holistic approach and with strong community connections.
Kyle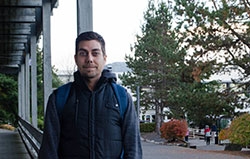 Originally from California, I came to Vancouver Island for its natural beauty and liberal attitude (a big change, huh?). I studied Urban and Regional Management—Geography at VIU as an undergrad, and continued my studies at VIU as a Master of Community Planning student. I decided to study community planning because of its ability to address social wellbeing and environmental issues. I was attracted to this program because of its focus on putting planning to practice. I have a particular interest in active transportation and social equity.
Lindsay

Lindsay has degree in Sport, Health, and Physical Education and Anthropology from Vancouver Island University. She is happy to be back for the Master of Community Planning program. Lindsay has worked extensively at the university with the International Education department and with Campus Recreation. She enjoys being creative, working with others, and volunteering in the community.  Lindsay's research interests are placemaking, social planning, and urban design.
Lisa

Through 21 years as a senior environmental specialist with the federal government, I have developed extensive working knowledge of Federal and Provincial Environmental Legislation, an understanding the internal federal / provincial processes, and all aspects of environmental management. A return to school has allowed me to begin learning for the next stage of my career – First Nations and local governments! I would like to bridge my experience in higher level government with that of the municipality. Planning seems the most efficacious way to do just that! I am most interested in research that could be supported my Mohawk/Deleware heritage, and in particular:
how planning can support housing for the those individuals with special needs in rural and / or Gulf lsland communities;

the development of 'cultural space zoning' within First Nations, rural and / or Gulf Island communities; and,

the development of a relevant model zoning system for First Nation communities that considers how to achieve consistency in planning for all relevant land tenures a First Nation might hold, including, but, not limited to: Band lands, Certificate of Possession Lands, FNLMA Lands and fee simple lands acquired through purchase or treaty settlement.
Megan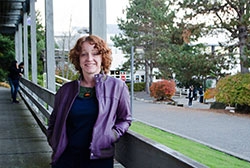 Megan Walker has a bachelor degree in landscape architecture from UBC, and 16 years of experience in master planning, landscape architecture and urban design. Her primary interest areas of study are the public realm, waterfront planning, and green infrastructure.
Peter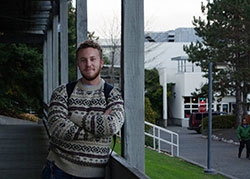 Peter comes to VIU from Saint John, New Brunswick and holds an undergraduate degree in sociology and journalism. He has worked for various East Coast newspapers including the Saint John Telegraph-Journal and the Campbelltown Tribune and in between published his work in the Media Co-op. Peter's areas of research include dispossession and social housing.
Rushi
Completed my bachelors in Civil Engg. in India and currently pursuing my master's at VIU in Master's in Community Planning. My research interest is in Urban Transportation Planning.
Sadie
I was so excited when I found out about the MCP program at VIU! I first learned that I wanted to be involved in community planning during my Tourism/Recreation undergrad, also at VIU. My current research interests include active & alternative transportation, food systems planning, and engaging the hard-to-reach.
Taylor

My research interest include climate change adaptation and community resilience. I am a student of the Happy City movement and seek to create a rich tapestry of positive ecological and psychological equilibrium. I'm here because of Pam Shaw and Charles Montgomery's enthusiasm and to emulate them through becoming a change agent myself.
Ted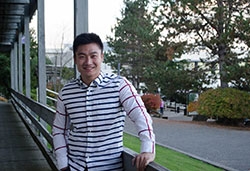 I am Yuan (Ted) Hou. I was graduated and got my bachelor degree in 2012. My major is write and direct. I am interested in photographing and bodybuilding, so I worked in the photo-studio and gym. From 2011 to 2012, I worked in a trademark office as an executive assistant.  Now I am studying in master of community planning. I do not have background knowledge and work experience with planning
Teunesha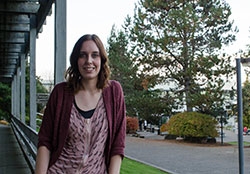 Born and raised on Vancouver Island Teunesha received her degree in Geography specializing in Urban & Regional Management from VIU in 2014. After supporting the Master of Community Planning from the beginning she was thrilled to learn it was going to be a reality and jumped at the chance. Teunesha's research interest is the place-resilience intersection specifically in coastal communities.
Sherif
My name is Sherif AbdelAziz, i studied Architectural Engineering in Modern Sciences and Arts University (MSA) and graduated in 2014. My research interests focus on the planning and developing of the deserts areas.