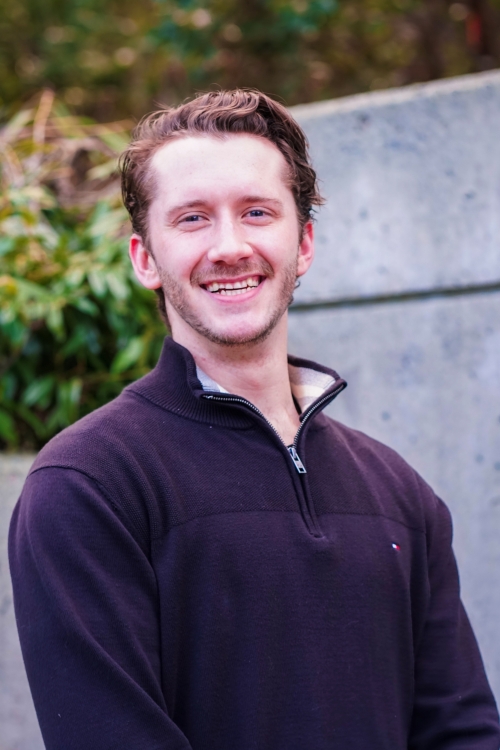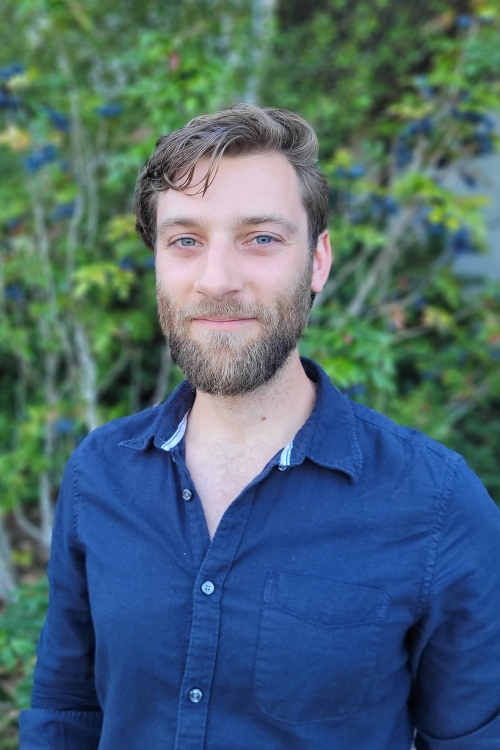 Adrian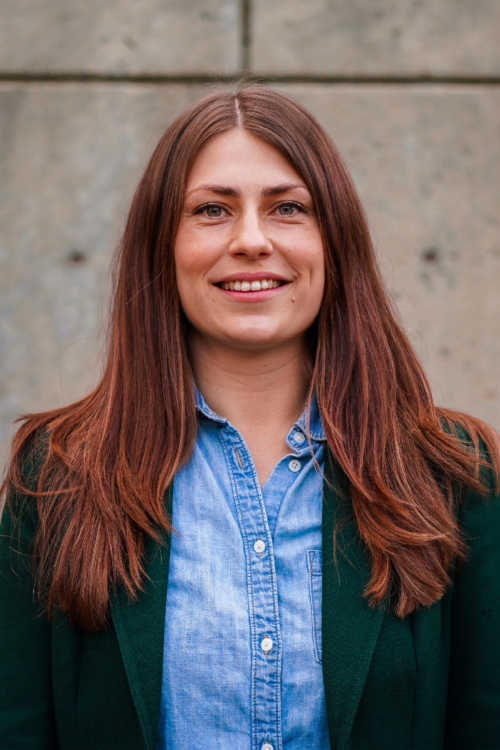 Alicia
I was born and raised in the Mount Arrowsmith Biosphere Region (mostly Errington) and I love Vancouver Island with all my heart. During my undergrad at UBC I majored in Anthropology and English, lived all over Vancouver, and learned a lot about cities and placemaking. As an avid traveler I have spent time in Europe, Central America, the Mediterranean, the USA, and the Caribbean. Much of my travel has been self-powered by bicycle and motorcycle, preferring complete immersion and an overland experience of the landscape and built environment. I was drawn to Community Planning for its unique combination of philosophy, design, communication, and action. I am grateful to attend VIU where reconciliation and practical knowledge are top priorities. My academic areas of interest include transportation, recreation, healthy communities, and housing. My thesis research is focused on the municipal development review process in small communities, with a focus on equitable environments through a demographic lens.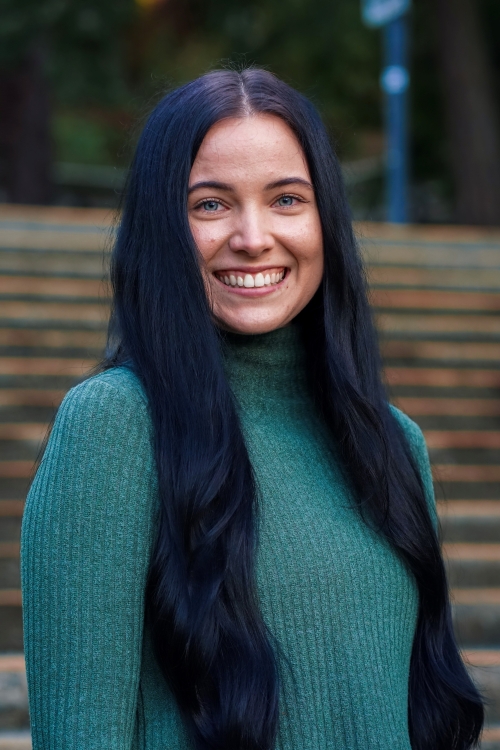 Alisha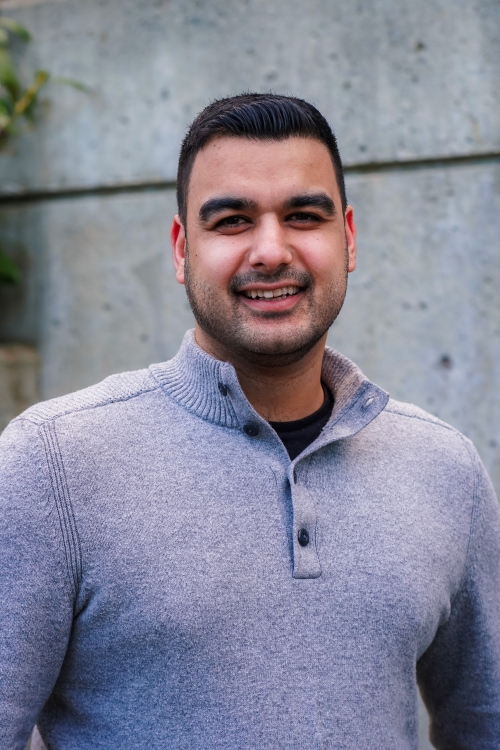 Bobby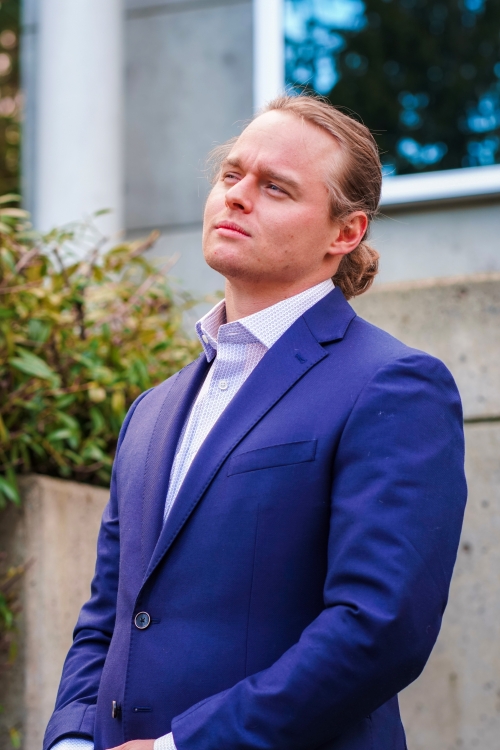 Caelen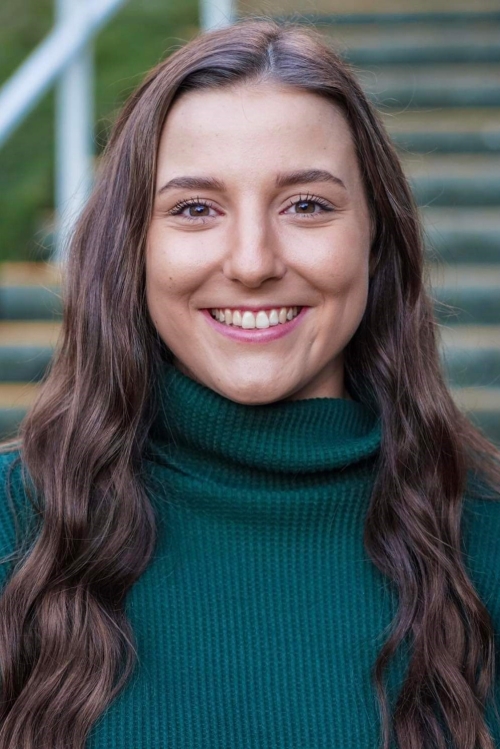 Courtenay
My name is Courtenay Miller, and I am from Victoria, BC. I completed my undergraduate degree at the University of Victoria (UVic) in a double major in geography and environmental studies with a concentration in urban studies. I have work experience in environmental consulting, environmental science, and land use planning. Planning has been my passion since I started my undergraduate degree at UVic. I focused many of my courses in geography on urban planning, cementing planning as my chosen profession. The areas of planning that appealed to me were environmental planning and sustainable development. My research and academic areas of focus are on green infrastructure and natural asset planning. Green infrastructure is the focus for my thesis with the goal of trying to get local governments to implement green infrastructure policies across Canada. Implementing greenery into the built environment has been my passion since the start of this program.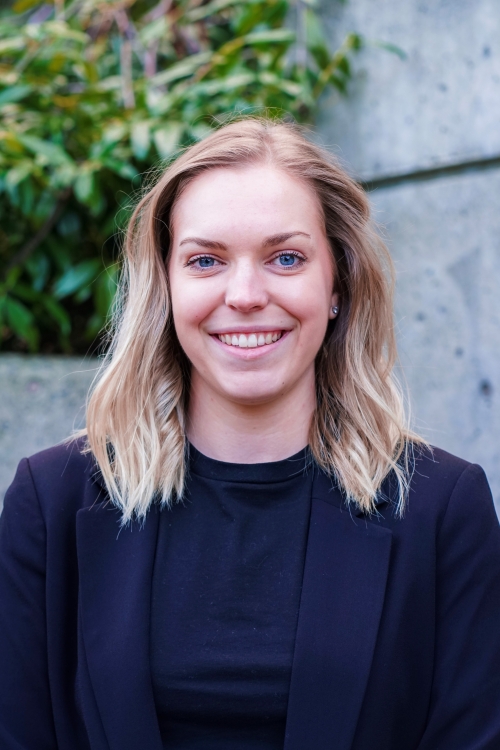 Emma
My name is Emma Adams and I am from Delta, BC. I completed a Bachelor of Environment at Simon Fraser University with a major in Resource and Environmental Management and a certificate in Urban Studies. My passion for community planning was solidified through my certificate courses, particularly in learning about how people are shaped by the cities they live in, just as much as cities are shaped by people. I have experience as a volunteer board member for a Housing Task Force, as well as professional experience as a planning assistant, both with the City of Delta. I am also currently working as a research assistant with MABRRI on a Development Review Process Project in partnership with the Town of Qualicum Beach. My own research focuses on the importance of public engagement and potential alternatives to public hearings with the goal of improving public engagement in development approvals processes.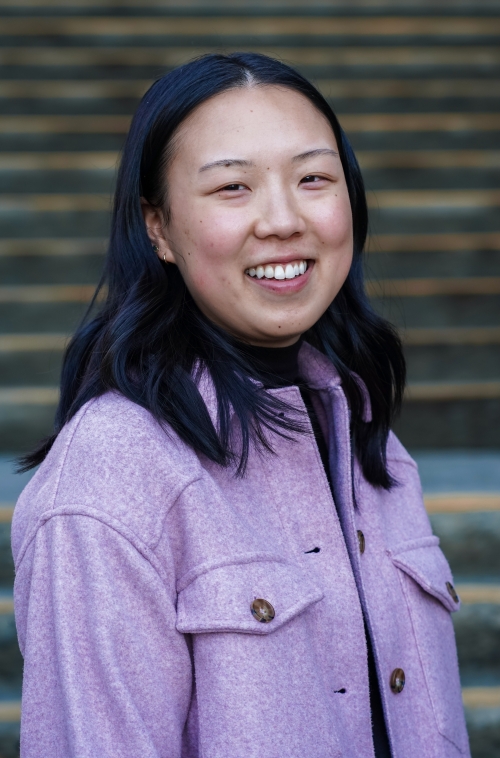 Holly
Holly Yee is grateful to complete her entire academic career on Vancouver Island thus far. Originally from the Saanich Peninsula, the traditional territories of the W̱SÁNEĆ First Nations, she completed her Bachelor's degree at the University of Victoria in economics with a minor in public administration. The planning profession fulfills many personal and professional goals of hers. Personally, Holly looks forward to improving her skills in areas such technical drawing and illustration, critical thinking, and public speaking. In her professional career, she welcomes the prospect of collaborating with communities and contributing to their long-term resilience. Holly's Master's thesis will work to understand the intersectionality of flood mitigation and the collaboration of First Nations and local governments, with a focus on the Cowichan Valley. She looks forward to learning how planning can benefit from strong nation-to-nation relationships and holistic, regional-scale outlooks.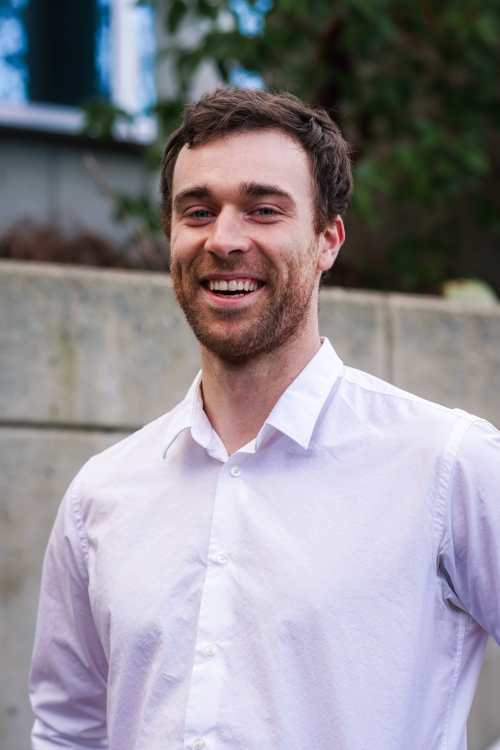 Jack
I came to VIU with an undergraduate degree in Urban Geography from the University of Victoria and am originally from Bowen Island, BC. I am very passionate about urban design and how Canadian cities can create better environments for pedestrians and cyclists. After originally having my eyes set on the field of architecture, I realized that by pursing planning and urban design I would be able to have a more systematic impact on our cities. I have worked for bike share companies, bike repair shops, and public art companies. I am adamant about creating a more convivial society through transportation design.
Jalissa
I have a Bachelor of Interior Design from VIU and Certificate in Sustainable Building Design and Construction from Fleming College. Currently working with BC Housing as Manager of Indigenous Asset Management. Planning appeals to me because it can be tied into almost any other field of work, it shapes our world, there is an endless amount to learn. My focus will remain on housing and Indigenous issues from an Indigenous lens - these are my passions.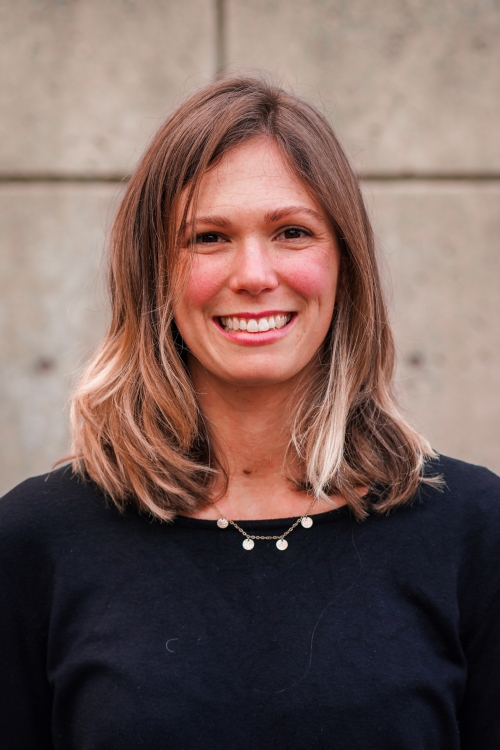 Kate
I grew up in Cape Town, South Africa and as such I attended the University of Cape Town where I graduated with a Bachelor of Science majoring in Environmental Science and Oceanography. I was introduced to landscape architecture during this time, and it was through the exploration of this I came to find planning. I was drawn to the field of planning because of its ability to have a direct (hopefully positive) impact on communities. My interests lie in the realm of environmental planning/sustainable development. I am really enjoying the practical nature of the MCP program and I am excited to see what lies ahead.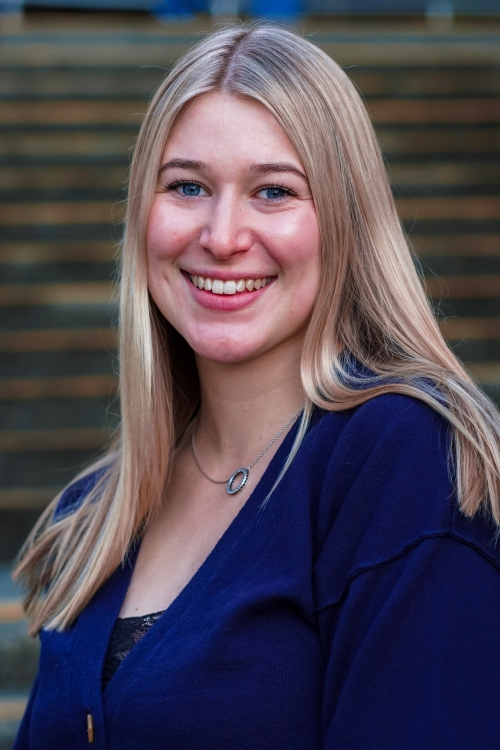 Katie
I graduated from the University of Victoria in the Spring of 2021. I had a strong interest in writing and migration in my undergrad which lead to my Bachelor's degree in social sciences majoring in Geography with a minor in English. I knew I wanted to have a positive impact in my community when I began studying geography. I also found a fascination in migration, sustainability, and the history of cities. I was delighted to find these subjects in the City Planning discipline. I have greatly enjoyed my time so far in the MCP program at VIU. I am currently participating in the MCPSA, although I hope to work within the community professionally very soon!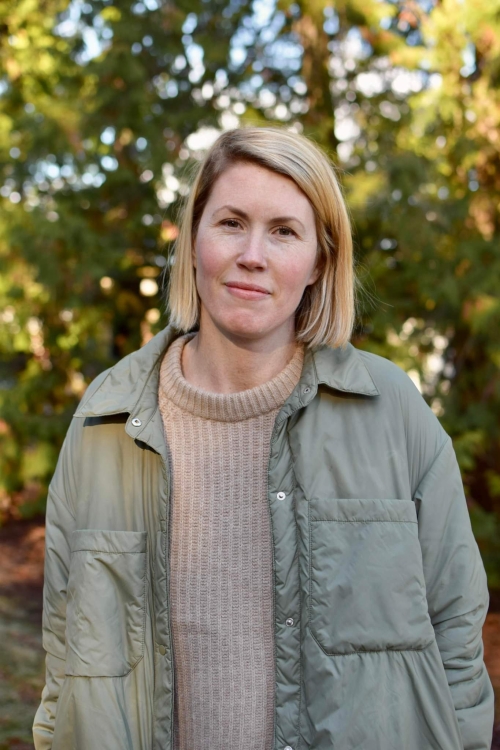 Lauren
I graduated from the University of Victoria with a major in History in Art and a minor in History. After finishing my undergrad, I joined the workforce as a public servant with the B.C. Provincial Government. My primary work to date has focused on strategic and corporate planning, which has given me a strong understanding of the inner workings of government. Being a firm believer in life-long learning, I was thrilled to be accepted into the Masters of Community Planning Program at VIU. My father was an Urban Planner in the Capital Region, and seeing his work inspired me to pursue a career that aims to shape our communities and the lives of the people within them for the better. My interests in planning include active transportation, multi-generational land-use planning, and planning law, When I'm not studying or working, you can find me outdoors with my active and energetic young children.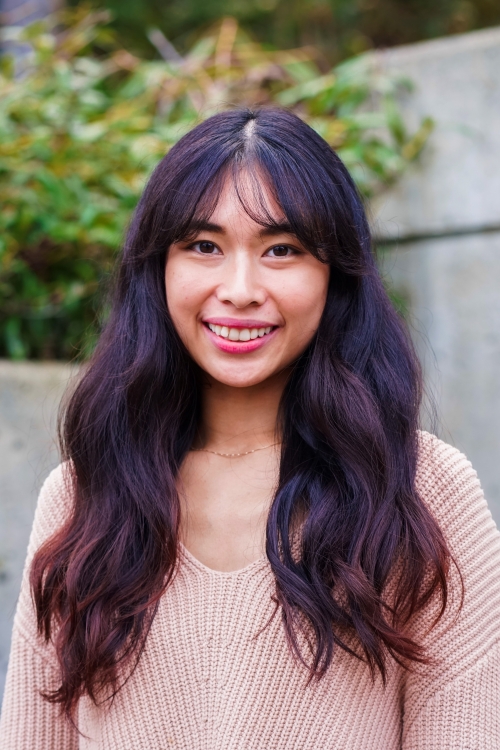 Mailyn
I completed my undergraduate degree in Communication at Simon Fraser University with a minor in Sustainable Development. At a young age, I've always been told to turn off the lights when not in use, to conserve water whenever possible, and to always recycle. This sparked my interest in what other actions I can take and what bigger changes I can do to create a difference in the world, especially with climate change on the rise. I was brought into the world of planning through my professors at SFU and was introduced to sustainability planning, which is where my interests lay, especially through the use of natural assets. As I was raised in a big city, I've preferred living in small, tight-knit communities. All of this combined has lead me to the Master of Community Planning program at VIU and it was one of the best decisions I have made!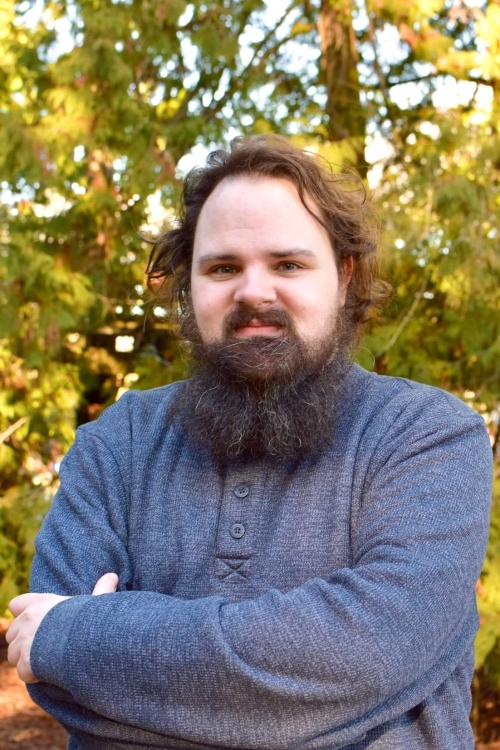 Mark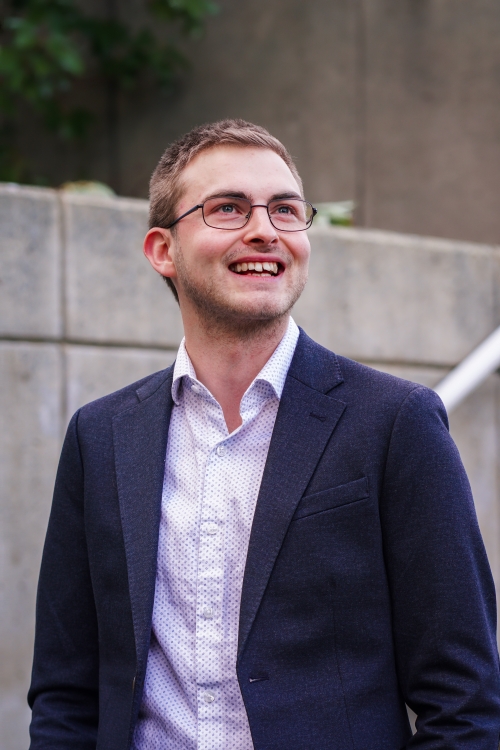 Matthew
I grew up in North Saanich on southern Vancouver Island, where I also attended the University of Victoria and completed my Bachelor's of Science with a Biology and Environmental Studies double major. I had never really considered planning before as a profession as I hadn't heard about it too much but two of my last courses in my undergrad exposed me to this field and I was captivated! I come from an agricultural background, specifically beef cattle and poultry, and have always wanted my future profession to be part of agriculture in some way, but during my undergrad I was really struggling to figure out how that could happen. When I finally made the connection between agriculture and planning and how well it fit my skillsets, I knew my next step was to get into a planning school and begin my journey! I am going to focus my thesis work on agricultural planning in B.C., specifically looking at the relationship between parcel size and agricultural utilization of land. At the same time though, I am really passionate about waterfowl conservation so I always keep that in the back of my mind and explore it through a planning lens whenever I can!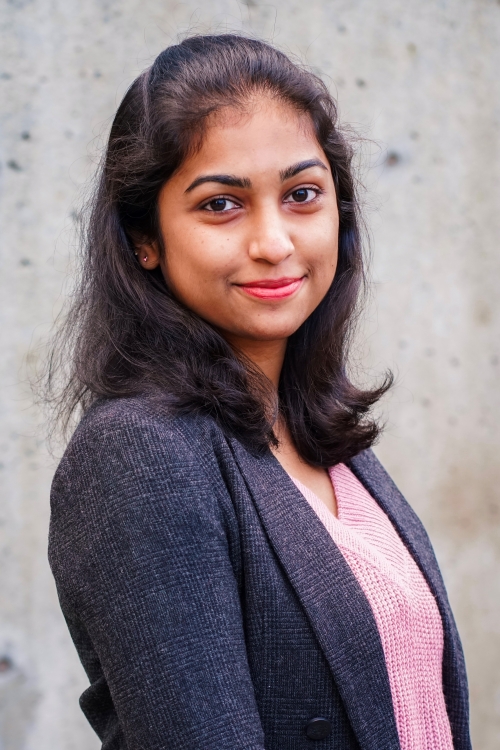 Neha
I am Neha from Andaman and Nicobar Islands, India. I graduated with an architecture degree in 2018, followed by working for an architecture firm for 2 years. My interest in planning comes from the experience I gained while working on various public and community-related projects including the smart city program by the government of India. This motivated me to turn the spotlight on planning profession, and the need to explore various ideologies and strategies that governs its practice from a different standpoint. My field of interests lies in revitalization and gentrification of deprived urban areas. Through MCP program, I have been learning more on this subject which will help me build a livable community as a planner.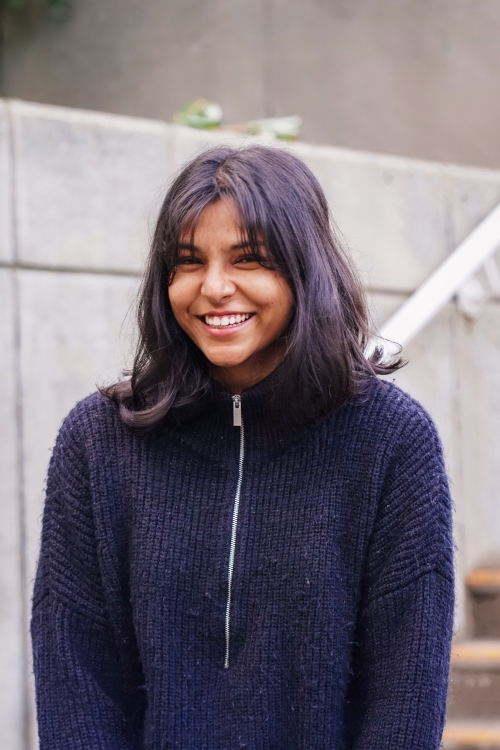 Nisha
My name is Nisha Gnanasingarajan and I'm an Architect from Chennai, India. The first three years of my undergrad program, Bachelor of Architecture, I spent trying to understand and navigate through what the field was, what aligns with my interests, and amongst the various fields that seamlessly intertwined and had been exposed to our knowledge through the program, Urban design and Planning were one of the fields that were the most distinctive, in terms of how it influenced to Architecture and our daily lives. Around the same time, I started observing my neighbourhood and city that developed organically over centuries, being gentrified by architecturally designed newer developments that fragmented the existing community. This led to social disconnect and exclusionary urban development (Leading to social divide, systemic oppression and anti-homeless architecture). The disconnect between individual built form and the urban environment in my city made me realise the importance of Urban design and Urban Planning and led me to believe that the field of planning can help make significant changes in service to the community. I sought to apply the skills and understanding of the physical world we develop as architects, and the social awareness ingrained by growing up in an increasingly fragmented community, to improve the collective fabric.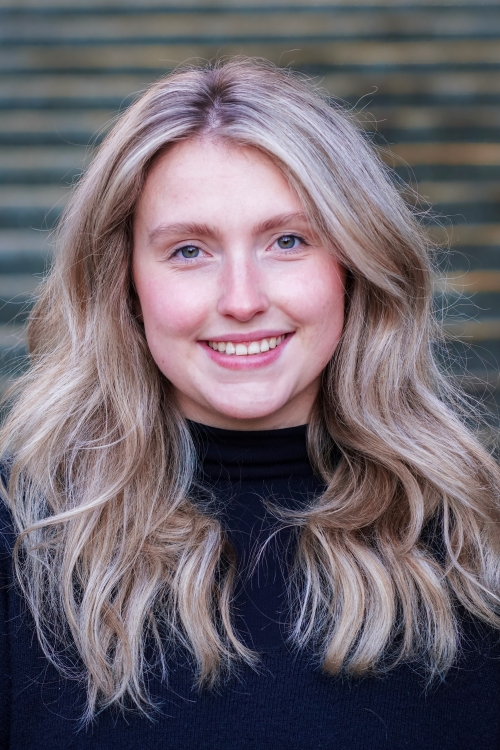 Olivia
Originally from St. John's, Newfoundland, I completed my undergraduate degree in Geography at Memorial University of Newfoundland, situated within the ancestral homelands of the Mi'kmaq and Beothuk, as well as those of the Inuit of Nunatsiavut and NunatuKavut and the Innu of Nitassinan. During my degree, my interests focused on the intersection between homelessness, the rural north, and individuals living with disabilities. After volunteering with Special Olympics for several years, I recognized the disadvantages marginalized individuals face in urban spaces. Since relocating to Nanaimo, my research has shifted to incorporate a gender perspective lens of how cities are not neutral and must be redesigned to include women at the forefront. Currently, feminist planning is underrepresented in an empirical and theoretical context. My research aims to close the gap between city planning and the exacerbation women face in these cities. In doing so, women will participate in an accessible, available, and equitable way.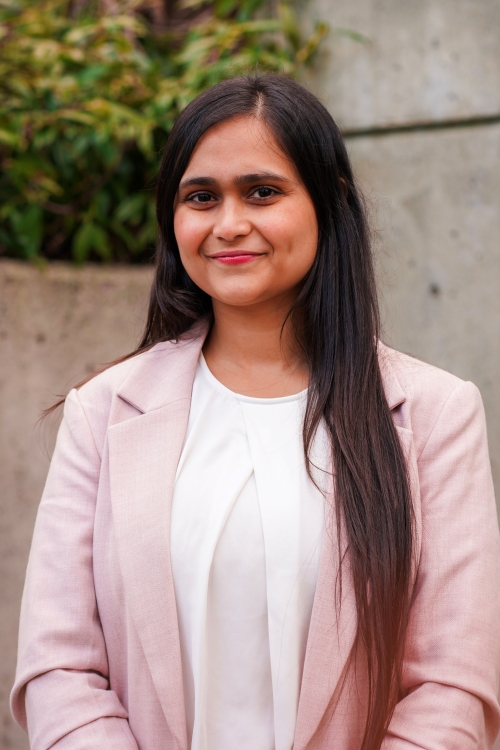 Pooja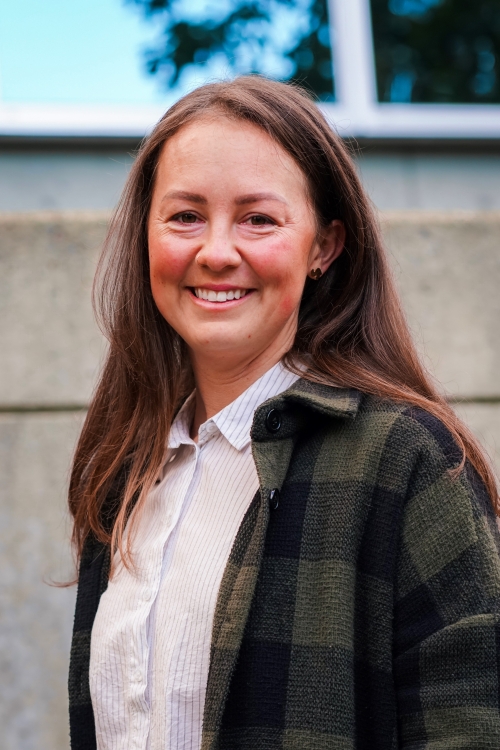 Tove
My name is Tove Lundsten. I completed my undergraduate degree at UBC Geography, focusing on Environment and Sustainability. Before attending this program I worked in environmental consulting, first doing field work focused on fisheries and then writing and coordinating proposals for business development. In addition to this, I also worked for Environment and Climate Change Canada focusing on regulatory compliance. I am interested in Planning because of the significant impact that our environments have on our lives. Planning is an opportunity to participate in creating healthier and happier cities and towns. I am interested in Sustainability and Climate Change and love the idea of cities that are more walkable and cyclable, with a greater diversity of housing.