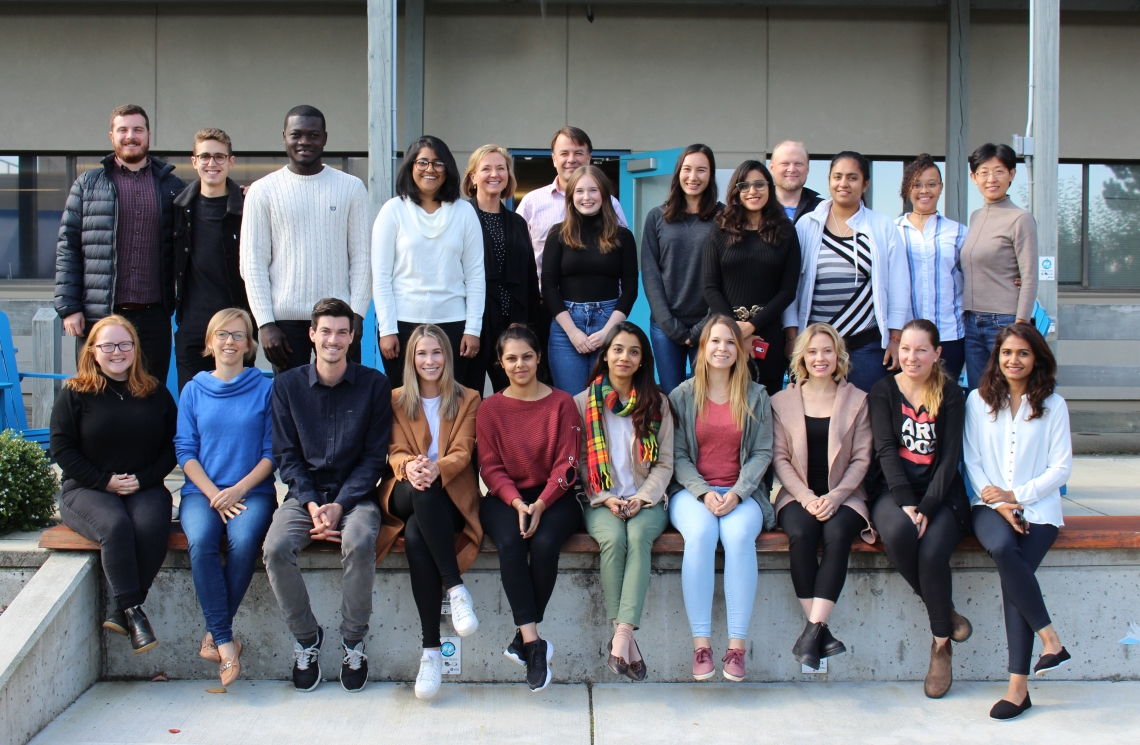 Aishwarya
My name is Aishwarya Pathania and I am from Amritsar, India. I graduated from G.N.D.U with a bachelor's in architecture in 2018. Through my internships and my professional experience as an architect, I worked on multiple residential, commercial and urban scale projects. I was always drawn towards urban design briefs which had its foundation in social reforms and placemaking. I decided to pursue, 'Master in Community Planning', at VIU which is an excellent program as it focuses on neighborhood design of varying scales and demographics.  My major areas of interest are in creating legible, accessible, and low carbon-footprint public spaces. I am also interested in the role of technology, and BIG Data science in transforming metropolitans.
Alison
My home is in the Cowichan Valley with my husband and three young kids. For the past 10 years I have worked for the Cowichan Valley Regional District as a land use planner. Planning is the discipline that combines my undergraduate double major degree of environmental studies and women's studies (UVic 2006), as planning is situated at the intersection of politics, power, and our experience with the natural and built environment. I have enjoyed helping my community make sense of zoning and planning regulations, and assessing how well policy and regulatory processes intending to provide long term protection for farm land and environmentally sensitive areas are actually functioning. I am thrilled to be in the MCP program, to learn new skills, listen to new ideas, and eventually return to my community as a better planner.
Andrew
I am a proud Vancouver Islander with strong roots in the Cowichan Valley. I recently completed a Bachelor of Arts in Geography from Vancouver Island University in the Urban and Regional Management stream, and I am very excited to continue my studies in VIU's MCP program. My research project will explore the barriers to safe and active travel to school in the Cowichan School District and will act as the background document to inform a Safe Routes to School Strategy for the region. My two young children are my greatest source of motivation to advocate for equitable and safe streets. I am enthusiastic to undertake a project that promotes the removal of transportation barriers on their behalf. After graduation, I will take with me the accessibility and social equity perspective I gained from many years working in the human services. I am eager to explore opportunities in all sectors with an eye towards sustainable development, transportation, and social housing. I moonlight as a musician from time to time so let's crank up the amps and get a little rowdy! 
Bailey
I am originally from Courtenay, BC, and grew up with a passion for competitive sport. I completed my undergraduate degree in Philosophy at the University of Victoria in 2013 and then moved to Brisbane, Australia where I managed a competitive gymnastics program. Living in Brisbane, I saw a different way of living in the city and was inspired by the sense of place created by magnetic outdoor living spaces. It was incredible to see first-hand the way our built environment can encourage us to move around in different ways. This initiated my interest in community planning, and I began thinking about how the built environment of Vancouver Island communities does, or doesn't, encourage us to lead active lives. I am excited to focus my studies in the Master of Community Planning Program on how the design of our communities can get us out of our cars and into healthier lifestyles and more sustainable transportation habits.
Celina
Growing up on Northern Vancouver Island and having experienced living in small towns on the west coast has lead me to a love for the outdoors and appreciation for small, supportive communities.  After completing my undergraduate degree in Environmental Science at the University of British Columbia, I worked for an environmental consulting company based on Vancouver Island for several years. I was fortunate to have the opportunity to work in many different communities throughout rural BC. Through my experiences and studies, I was drawn to the interdisciplinary approach of planning and how it can create positive changes in communities. I am excited to be a part of the Master of Community Planning program and to learn more on how community planning can contribute to the long term sustainability of communities in rural BC.
Evans
I was born and raised in Ghana, west Africa. I have always had this idea of being comfortable and ready for whatever in life. In this case I never had an idea of what I want to do if I grow up. I just had an open mind of wherever I will find myself provided it is luxurious and makes me successful at the end. Besides I am a pragmatist, i am fascinated with the practical side of everything. I had my degree in Building Technology, specialized in Quantity Surveying and Construction Economics. I actually ended up in this program all because i loved the concept of putting up structures and knowing the cost and materials involved prior to building. I developed interest in Community planning for the reason being that, it looks into development of small cities and towns. My area of interest is geared towards rural development and urban planning. I look forward to discovering and learning new things in this program and VIU as a whole.
Felicia
Having spent my formative years hopscotching around the world - with roots in Trinidad, Germany, Belize, and Canada - I have been fortunate to experience an eclectic array of places, people, and culture. With an educational background as diverse as the stamps in my passport, my studies spanned the science, arts, and humanities before settling on a communication focus in the form of a Bachelor of Arts - major in Digital Media Studies, minor in Business - from Vancouver Island University. A passion for research and communication, fueled by a life long fascination with how we shape and are shaped by our communities is what first sparked my interest in community planning. Still new to the field I find it difficult to pinpoint exactly where my studies will take me; however, working towards building diverse and healthy communities based on understanding the needs of the people and the land seems like an excellent place to start. Wherever my destination will be, I can be sure that the journey will be interdisciplinary, creative, and rich with culture.
Hayley
My passion for planning and community constructed spaces stems from my childhood. My mother was a planner herself and from a young age I was inspired by her work acting as the silent superhero of the city, providing hygienic, safe and accessible environments for locals and visitors alike. The foundation of my planning knowledge derives from an undergraduate degree in Geography from the University of Victoria with a concentration in urban, health and development geographies. Differentially, my career history has been working with large-scale tourism industries in and around the greater Victoria area. On the forefront of my mind was this curious notion of hybridizing my work life and my educational background to find an inspiring career path. As a result, I have adopted a fascination with tourism planning and the impacts that major-scale tourism corporations have on placemaking initiatives within local communities. I am thrilled to start learning more about the planning field; and to find tactical strategies on how planners can increase community engagement to create memorable places we would all love to enjoy, for centuries to come.
Isha
I come to the MCP program with a passion for the intersection of planning and health equity.  I graduated from college with an Associates Degree in Arts and Science, and a Diploma in Community Family and Child Studies.  My studies in the Associate's program gave me a chance to explore a wide range of subjects, while the diploma program gave me insight into how broad societal conditions affect individuals, and vice versa.  After graduation, I went on to work as a Team Leader and Outreach Worker with the Victoria Cool Aid Society and PEERS Victoria.  After five years in this field, I decided to attend the University of Victoria Health and Community Services program in search of a way to enhance my education to apply my experiences to improving community services and systems.  It was here that I discovered planning and became hooked.  I am very excited to be here in this program, learning about planning on my home island in my home communities.
Jacob

 Originally from Nanaimo, I completed my undergraduate degree in Geography at Mount Allison University in Sackville, New Brunswick. Many of my research projects throughout my degree focused on urban space and recreation, transportation, and urban renewal and gentrification. In 2018, I studied abroad at the City University of Hong Kong, and it was there where I truly became fascinated by sustainable and active transportation. After graduating, I worked with the Regional District of Nanaimo in the Transportation and Emergency Services. Through this position, I gained experience in public outreach and community engagement, and was able to reconnect with my community and further explore some of the fascinating places that make up our region. For me, VIU and the Community Planning program was the logical next step. The interdisciplinary nature of planning is very attractive, and this is an incredible space in which we can share knowledge, and be exposed to ideas and concepts from people from different communities and different academic backgrounds. The program offers students hands-on experiences, and has a real focus on local coastal communities such as my hometown.
Jake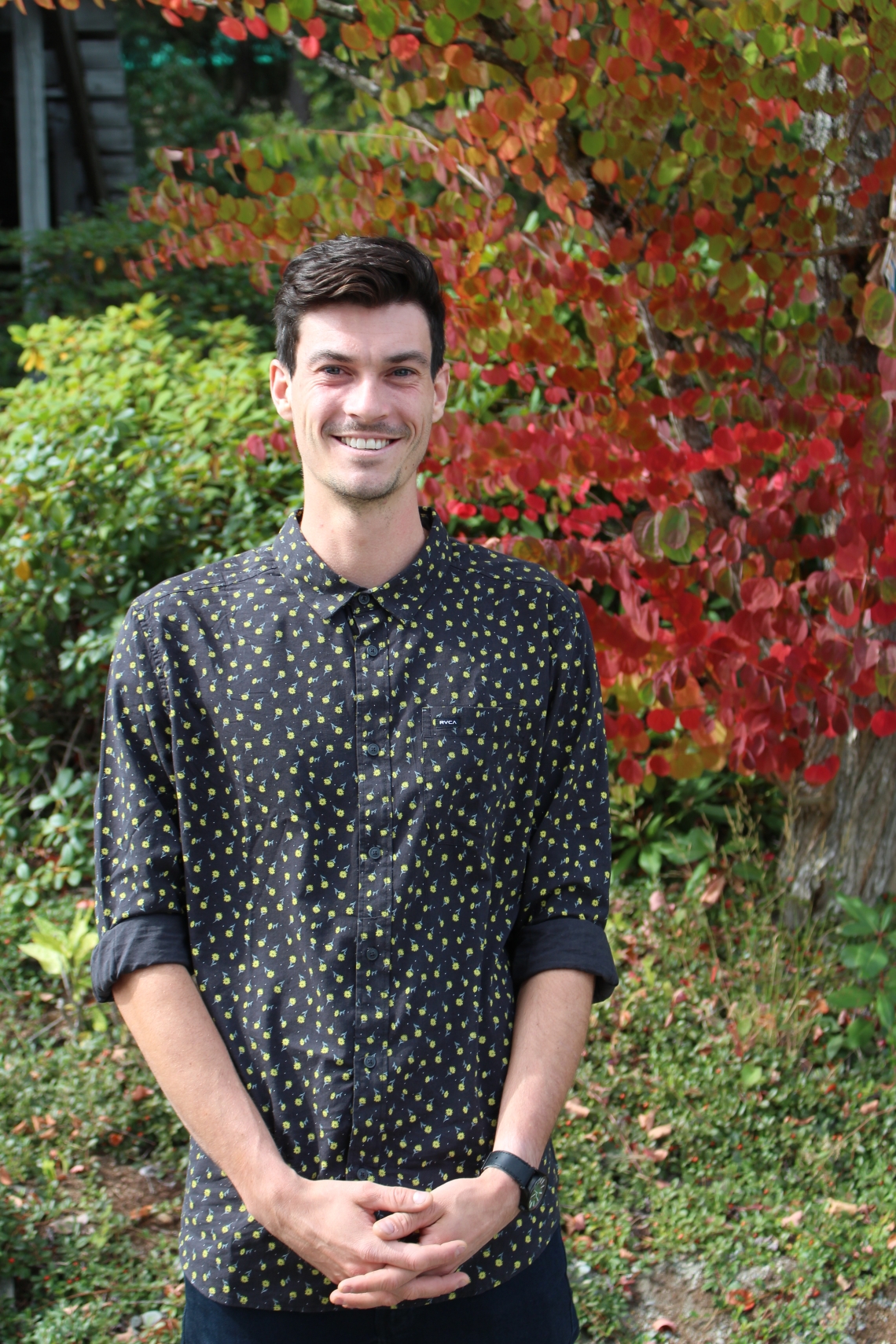 I grew up in Quesnel, a vibrant, close knit forestry town in central BC. I graduated from UVic in 2017 with a Bachelor of Arts Degree in Geography, Concentration in Urban, Health and Development Studies, Co-op, Minor in French. During my degree, my interest in development work brought me to Zambia, where I worked for a small Canadian NGO called the SAM Project on an agri-business, health, and water development program. Since graduating, I've worked as a Local Government Management Intern at the City of Quesnel, and spent time travelling and working on my French. A long-time tree planter, I enjoy spending time outside and have always been conscious of human-nature interactions; I'm hoping to engage with some of these complex problems and look at dealing with climate change through good design. I'm ecstatic to be a part of the Master of Community Planning at VIU and look forward to the program and whichever adventure follows.
Janet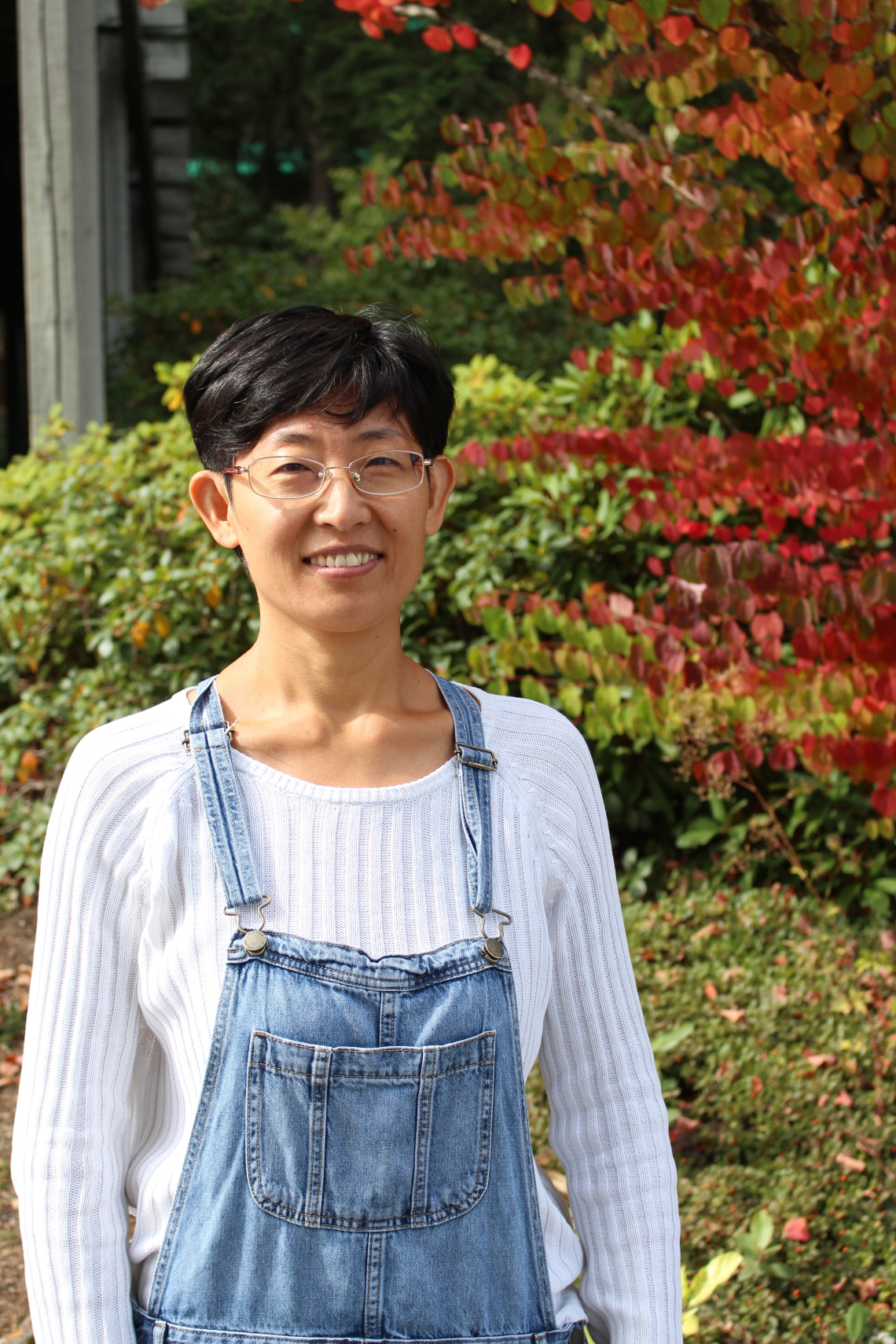 I was born in Beijing, but the small town Yuci on the Loess Plateau is where I grew up. The different urban styles, Beijing "hutong" (a residential area with tiny streets) and Yuci "cave-dwelling", astonished me and drew me to explore what caused the differences. This planted a seed of interest in my childhood which started to grow as I read more about urban design, geography and culture. Then, several decades later, it led me to MCP at VIU. My undergrad was in mechanical engineering. As a senior mechanical design engineer in Telecommunication with over 15 years of experience, I realized that 5G, the 5th generation of Telecommunication Technology,  would not only change our personal lives but also impact community planning. The community of the future should be a Smart Community, which is an application of Internet of Things.  Internet of Things is a concept of daily objects being networked and interconnected to each other via wireless sensors that are attached to them. Driverless cars, smart transportation and smart homes are examples of Internet of Things. My primary research interest is focused on Smart Community. 
Jeremy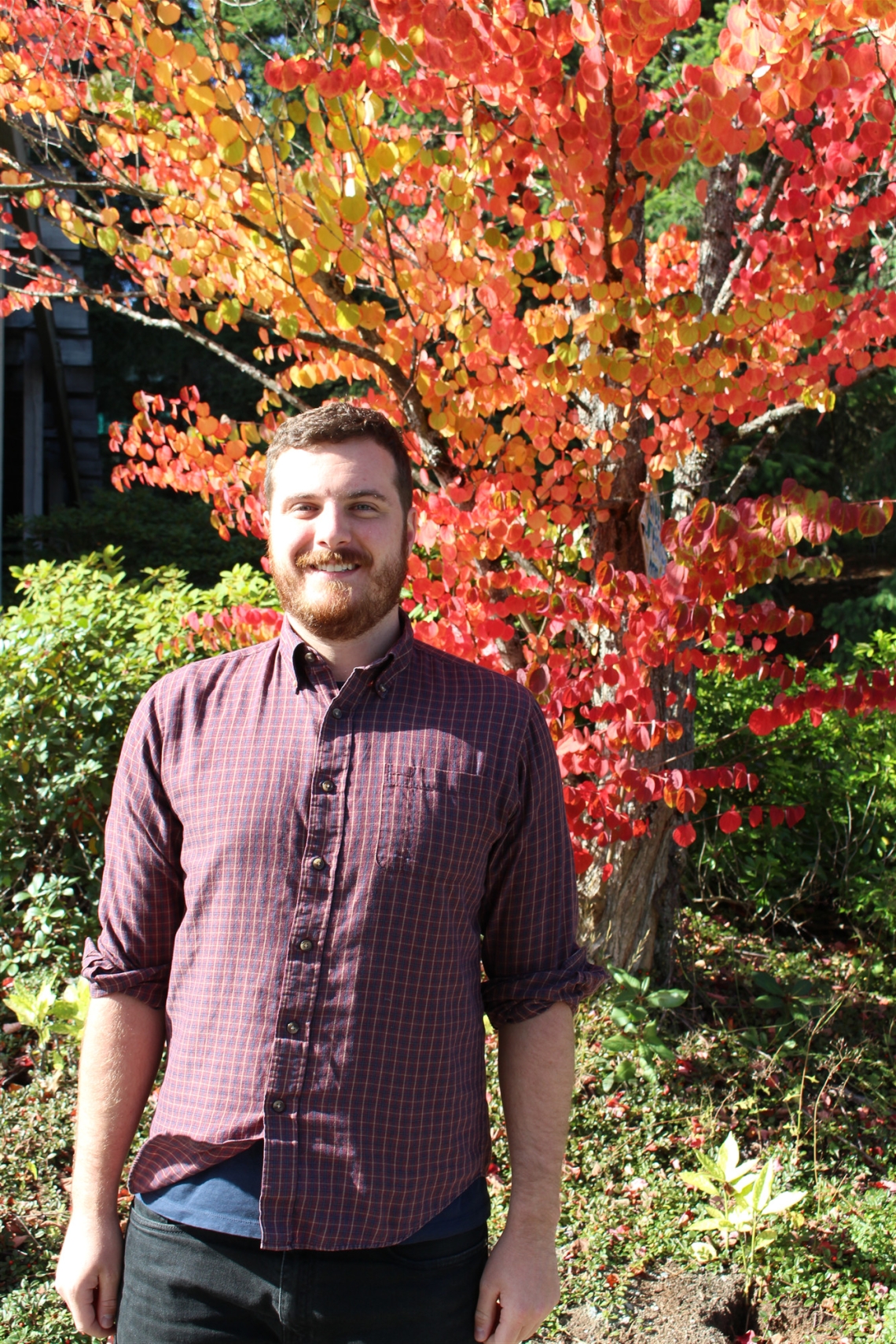 My interest in the relationship between cities and their residents lead me to study geography and political science at Carleton University. As a student I traveled to Mexico City for a two-week field course where I studied the city's contested spaces and history of informal urban development - this trip solidified my conviction in becoming a planner. Over the last five years I have worked for the federal government in roles that directly impacted the built environment in Ottawa/Gatineau and beyond. This work has included evaluating and developing real estate business cases, including leasing deals, construction projects, and new development; studying smart city policies, with an emphasis on the application of privacy and data concepts in the built environment; and most recently, working on a strategy to lower the carbon output of federal operations in the National Capital Region, primarily through greening buildings. As with my academic and professional experiences, my volunteering activities also centre on cities. In the past I have sat on the board of my neighbourhood association and sat on a board committee with a large social housing provider. I hope to use the skills I develop in the MCP program to increase the density of urban areas, lower the emissions of cities, expand affordable and mid-market housing options, and implement smart city projects that respect the privacy of residents.
Kira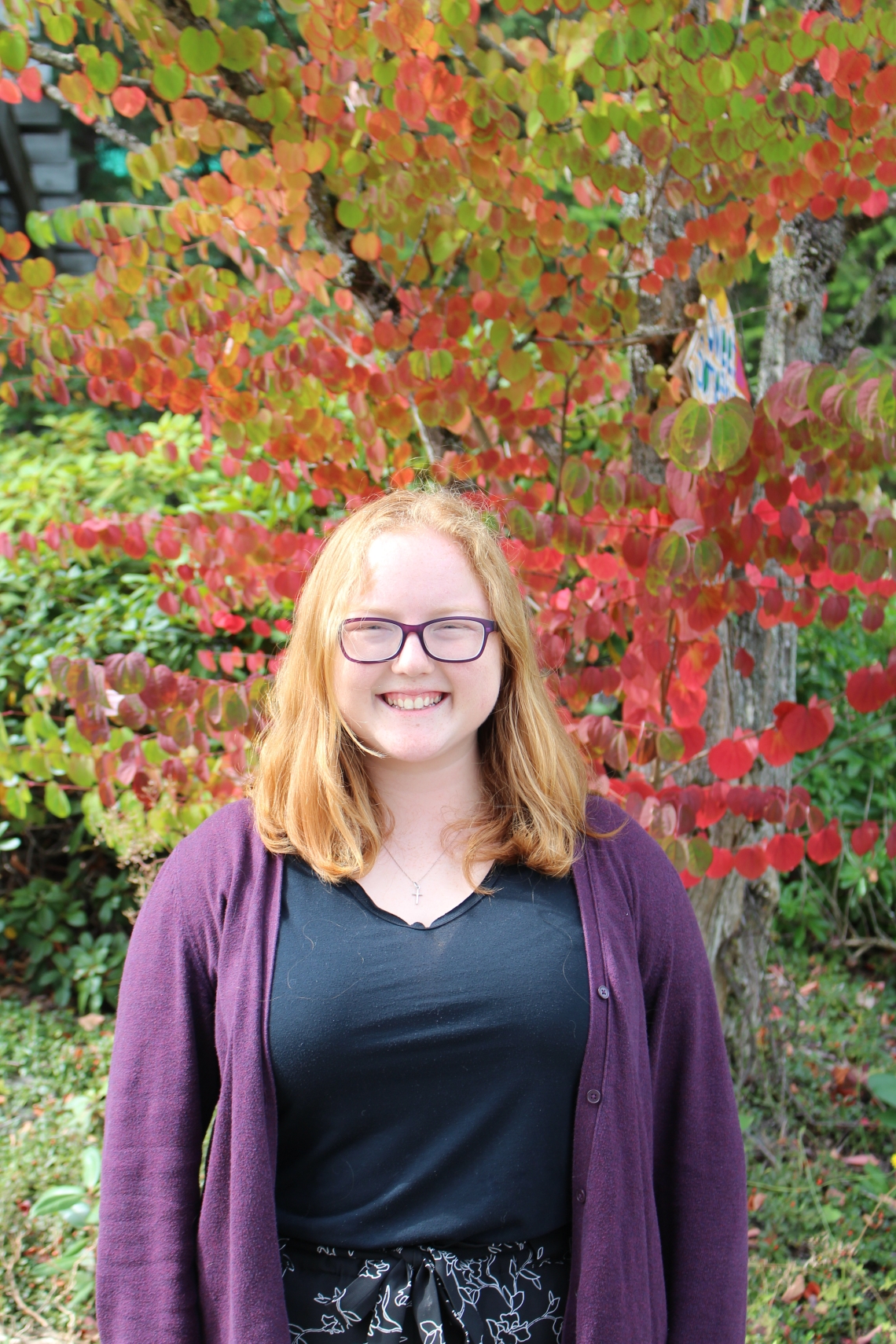 While I grew up close to Nanaimo in the beautiful Victoria, BC, I moved across the country to Sackville, New Brunswick to complete my undergraduate degree in International Relations. Throughout this program, I learned about some of the biggest issues we face on a global level, such as the climate crisis, yet I realized that some of the greatest opportunities we have to make a direct impact happen at the local level. This realization, along with growing up with parents very engaged in local government and politics, brought me to Planning. After doing some planning work with the Town of Sackville last year on Age-Friendly Communities, and working for a Regional District on Vancouver Island this past summer, I was hooked! Over the next two years, I'm particularly interested researching the role of local governments in mitigating the climate crisis. This topic combines my undergraduate research in governmental indicators - Bhutan's Gross National Happiness, specifically - with my growing alarm about the lack of governmental climate action. When not at school, I love to read, cook, kayak, and watch documentaries!
Maureen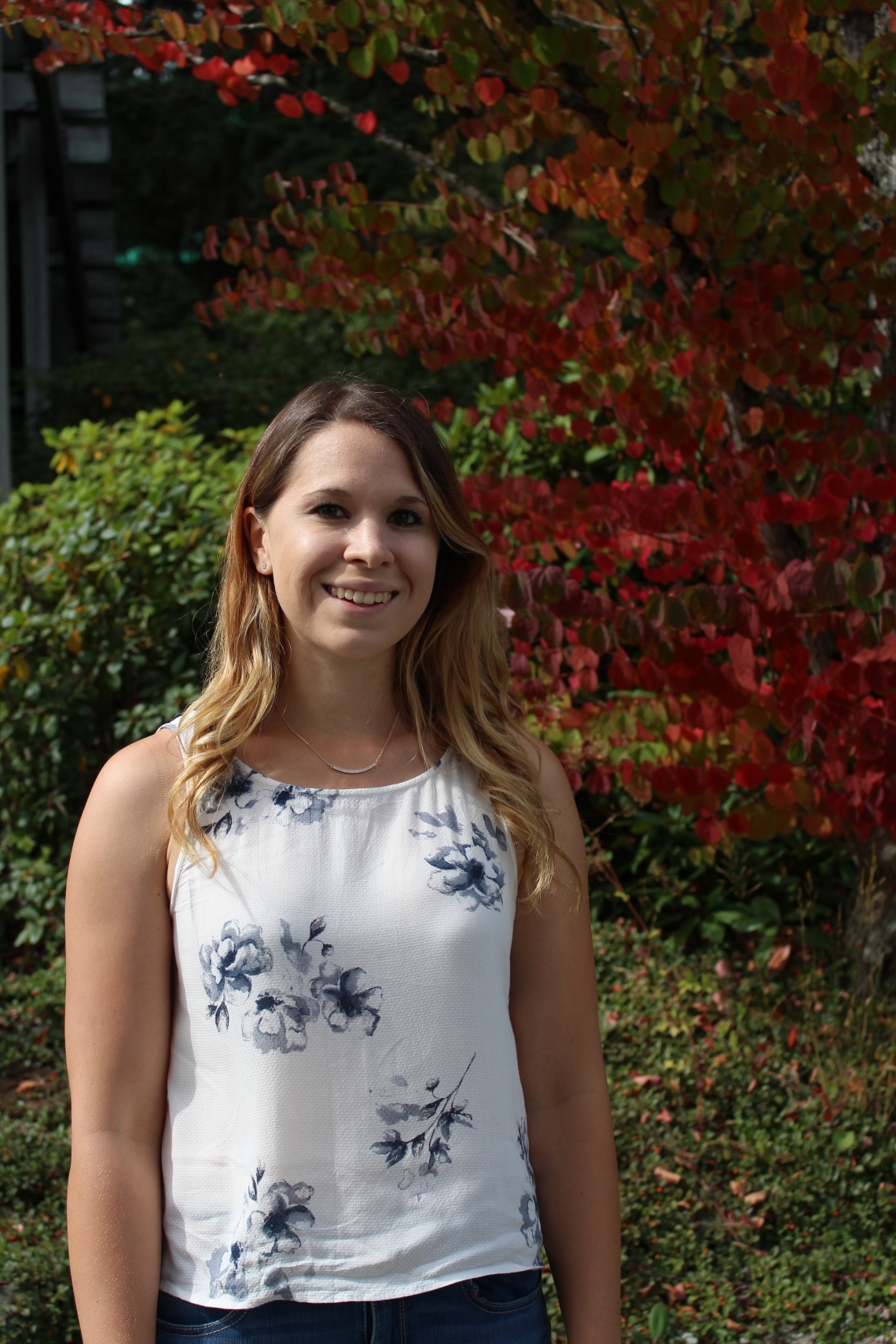 I'm originally from Nanaimo, but Alberta was my home for the last twenty-three years. I have a Diploma in Civil Engineering Technology and a Bachelor of Technology in Technology Management from the Northern Alberta Institute of Technology (NAIT) in Edmonton, AB. For most of my life, I lived in winter cities with extreme temperature conditions. By living in this environment, I realized the importance of designing and planning climate-resilient communities. My experience in civil engineering showed me the opportunities and challenges in neighbourhood renewal and land development. I was inspired to become a planner because I want to improve the livability of cities and build healthy communities. My research interests lie within community development, active transportation, and parks planning.
Molly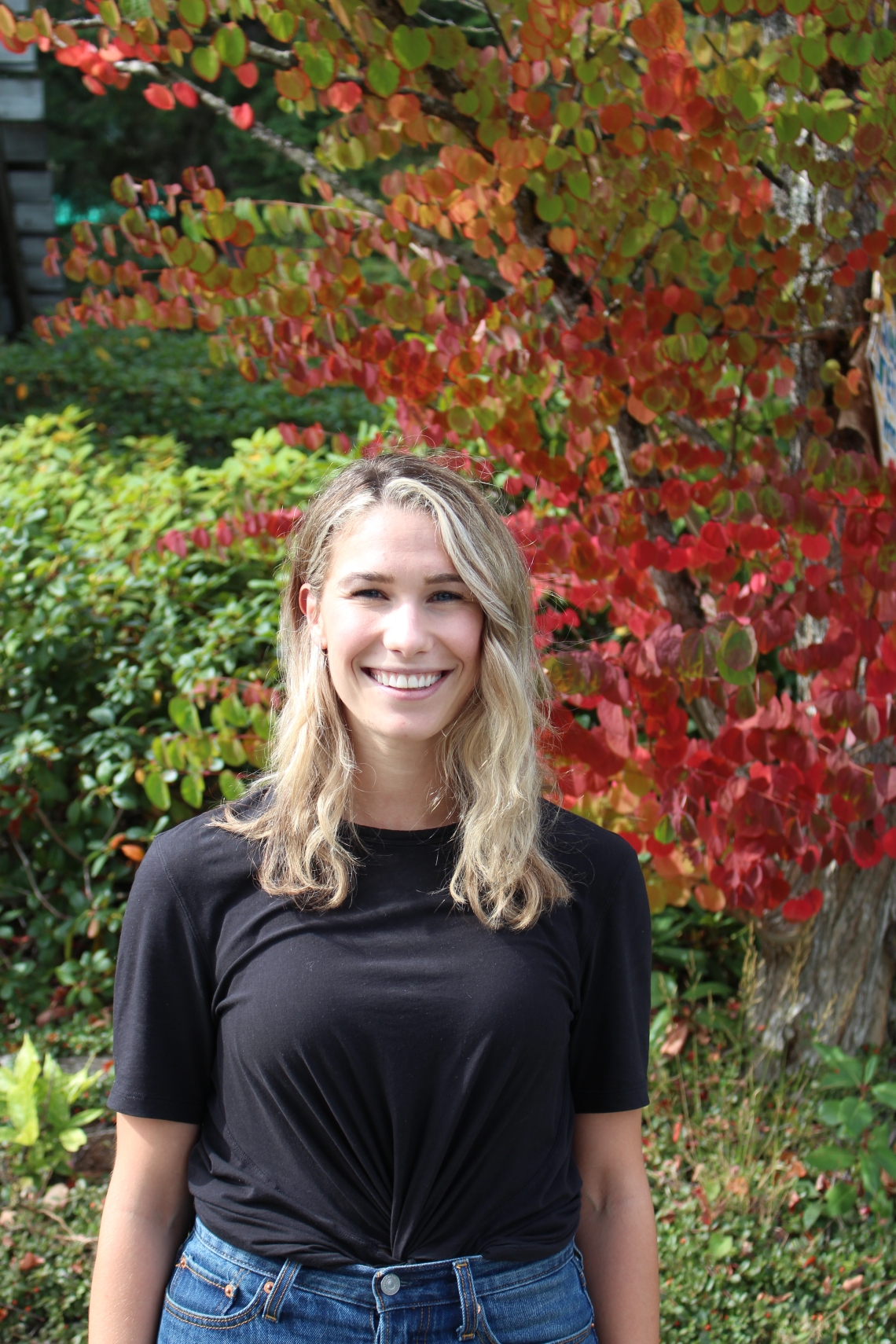 I was raised in Maple Ridge, but have had the amazing opportunity to live all over BC in the past five years. I graduated in Spring 2017 from UVIC with a Bachelor of Arts degree, majoring in Geography. My first exposure to the field of planning was via a sustainability field school during my undergraduate degree. My love for planning was further sparked by a trip to New Zealand directly after I graduated from UVIC. Finally, my eventual career path was further solidified after I worked as a Forest Firefighter/Information Officer for BC Wildfire Services over a span of three years. My crew was based out of Williams Lake for the 2017/2018 fire seasons, and seeing the devastation that resulted from those fires first-hand has shaped who I am and what impact I want to have on this world. I am so excited to embark on this exciting journey at VIU towards a career in planning. My interests include community resilience, climate change adaption, and urban design.
Neethu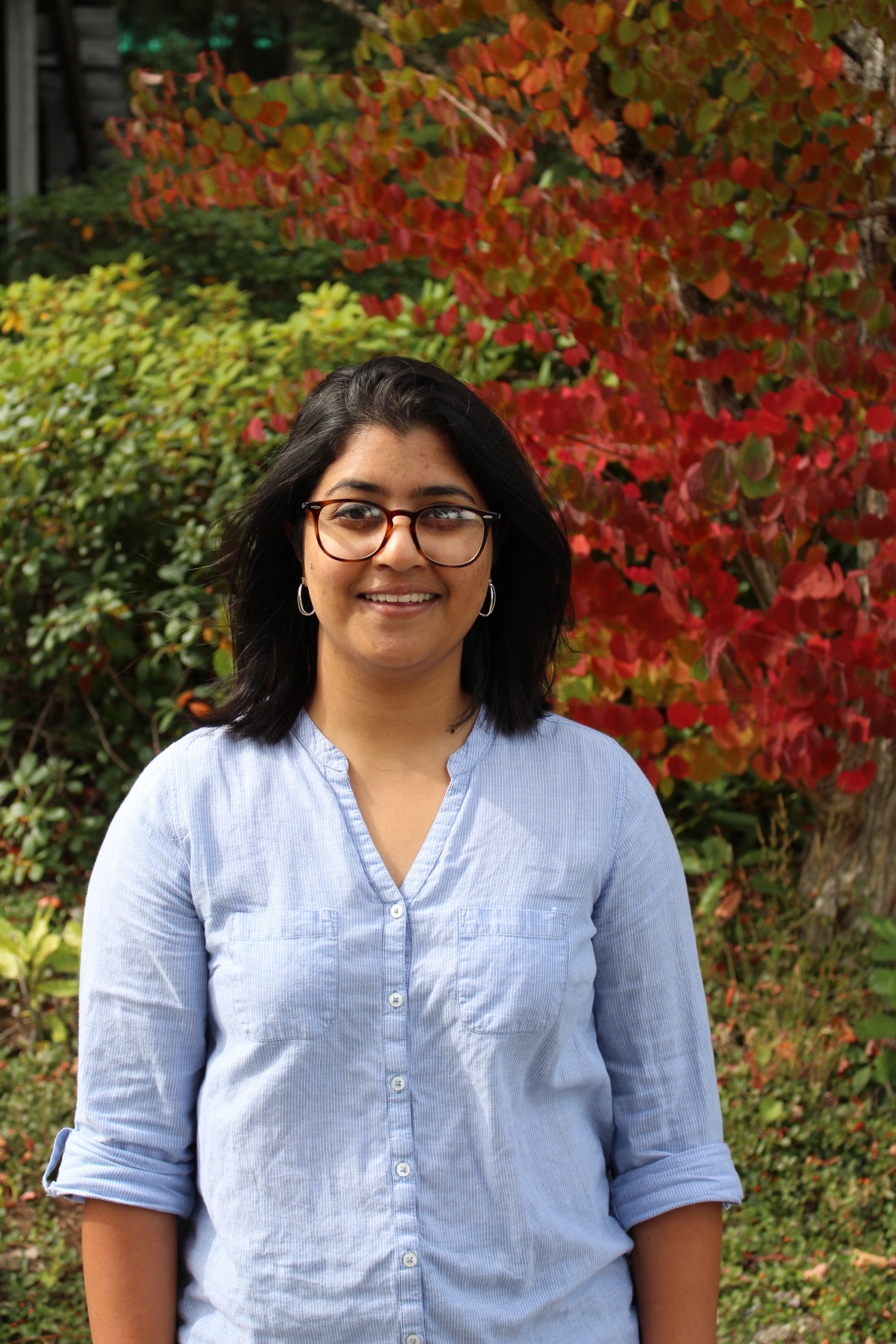 Originally from India, I was born and raised in Oman. I graduated with a Bachelors in Architecture from the National Institute of Technology Calicut, following which I practiced as an architect for 2 years in a company whose primary design interest was in the hospitality sector. I got my first peek into planning when I had to take up an Urban Design Studio course during the final year in my undergrad and well, I have been fascinated ever since! I also had the opportunity to co-found a venture called 'Tanoti Textiles and Home Decor' which focused on empowering rural textile artisans in India and creating a platform for their craft to be showcased.  All these experiences led to my interest in taking up community planning as a career and in turn brought me to the MCP program at Vancouver Island University. My interests in planning are mainly social housing and land use planning.
Samreet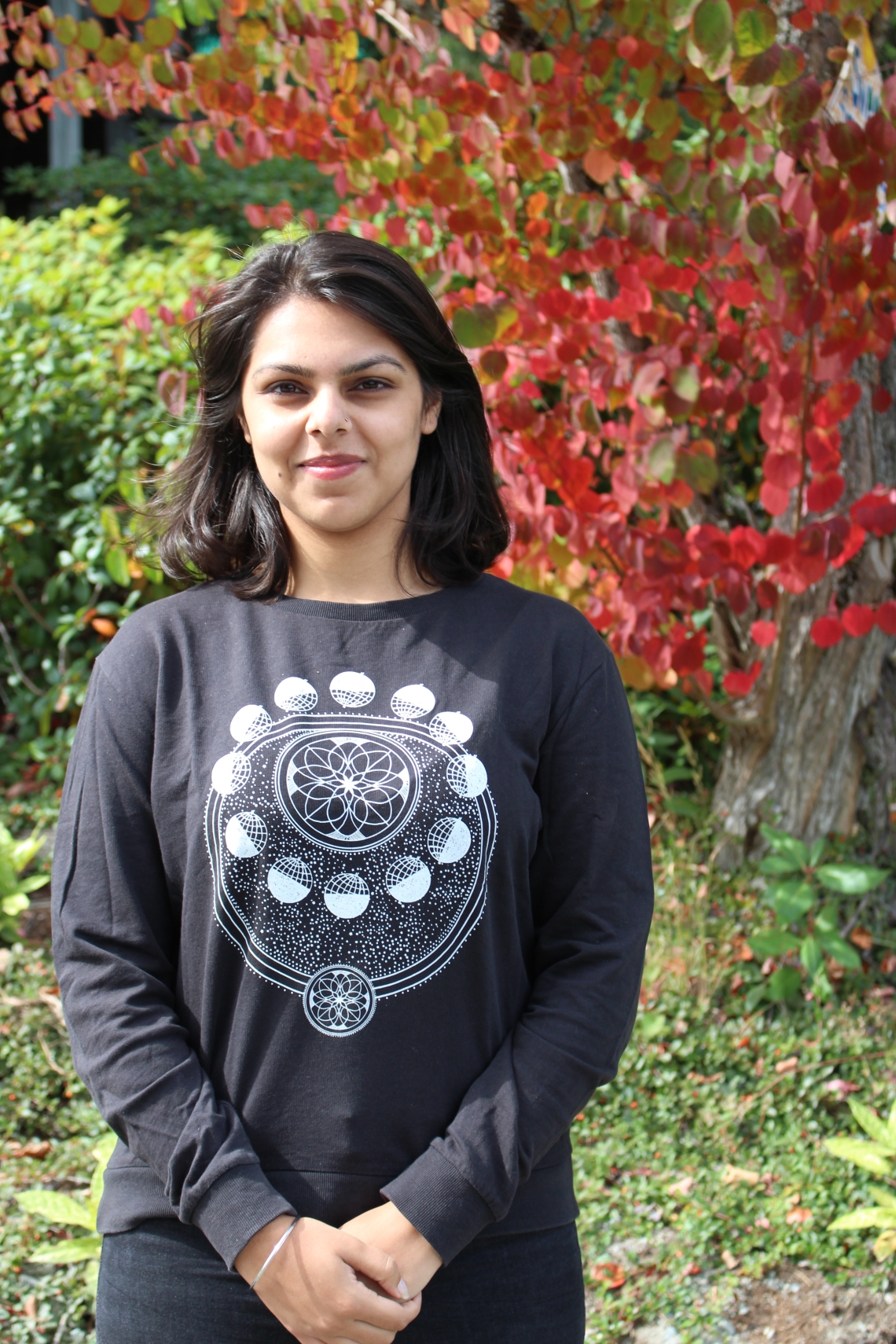 I am from North India. I have completed my undergraduate degree in Urban planning and therefore I have a background in planning field. I was always curious about learning more about how the process and ideologies of people vary in different areas and hence I decided to apply for this course. I have an interest in housing and infrastructure development. I am always keen on learning new things and interacting with new people.
Shalini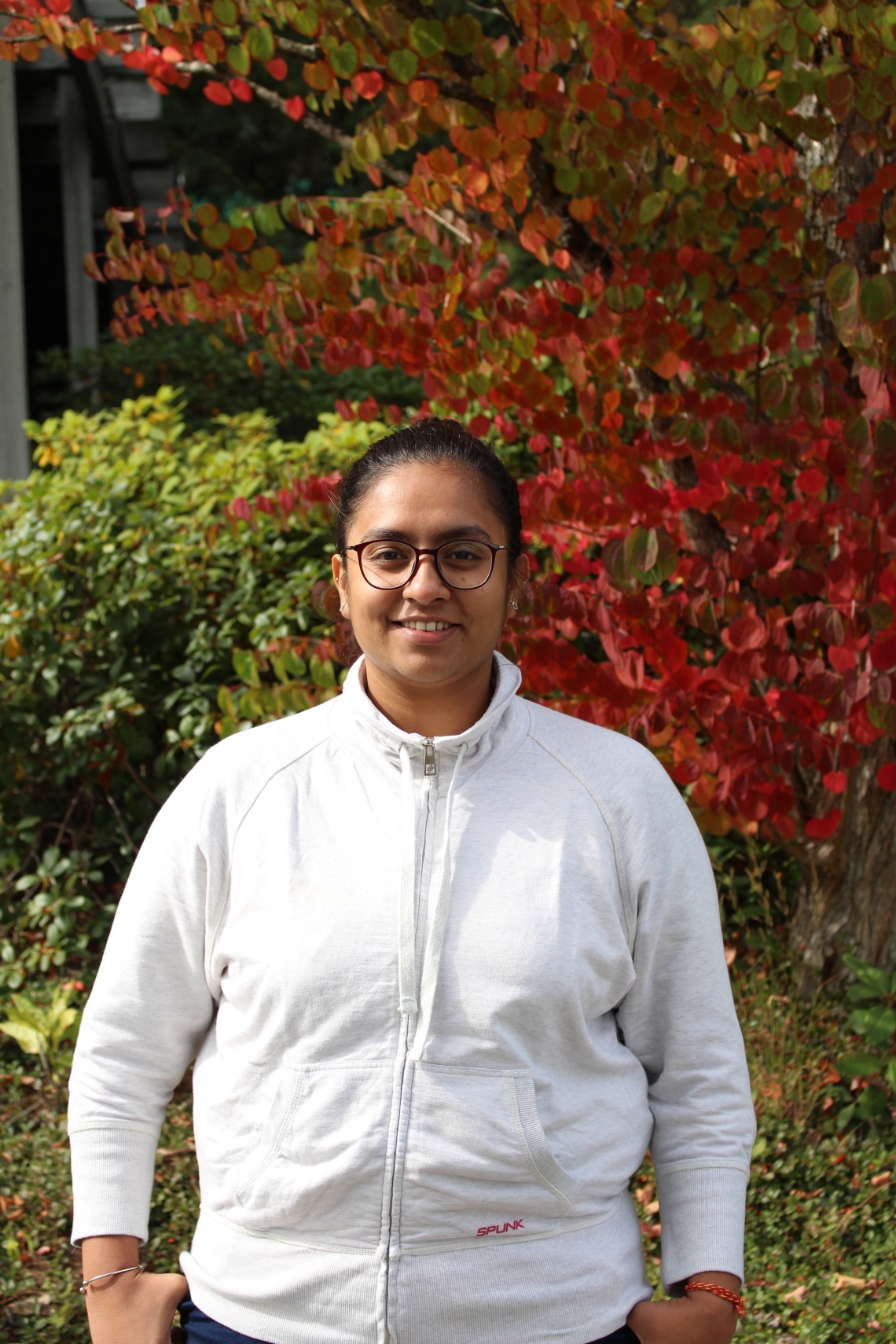 Born and raised in India. I did my Bachelors in Urban and Regional Planning from Guru Nanak Dev University, Amritsar. This profession always fascinates me to know more about the society issues and give platform to resolve it to some extent. I done a lot of travelling during my undergraduate and learned a lot which also created interest to learn about planning in another region which would have more impact on my knowledge professionally. So that's why I choose VIU to complete my Masters in Planning. I did my training under the semi government cooperation of Mumbai – "City Infrastructure Development Cooperation" which enhances my skills and which can I used here to meet with work requirements and work as a professional planner.
Sonal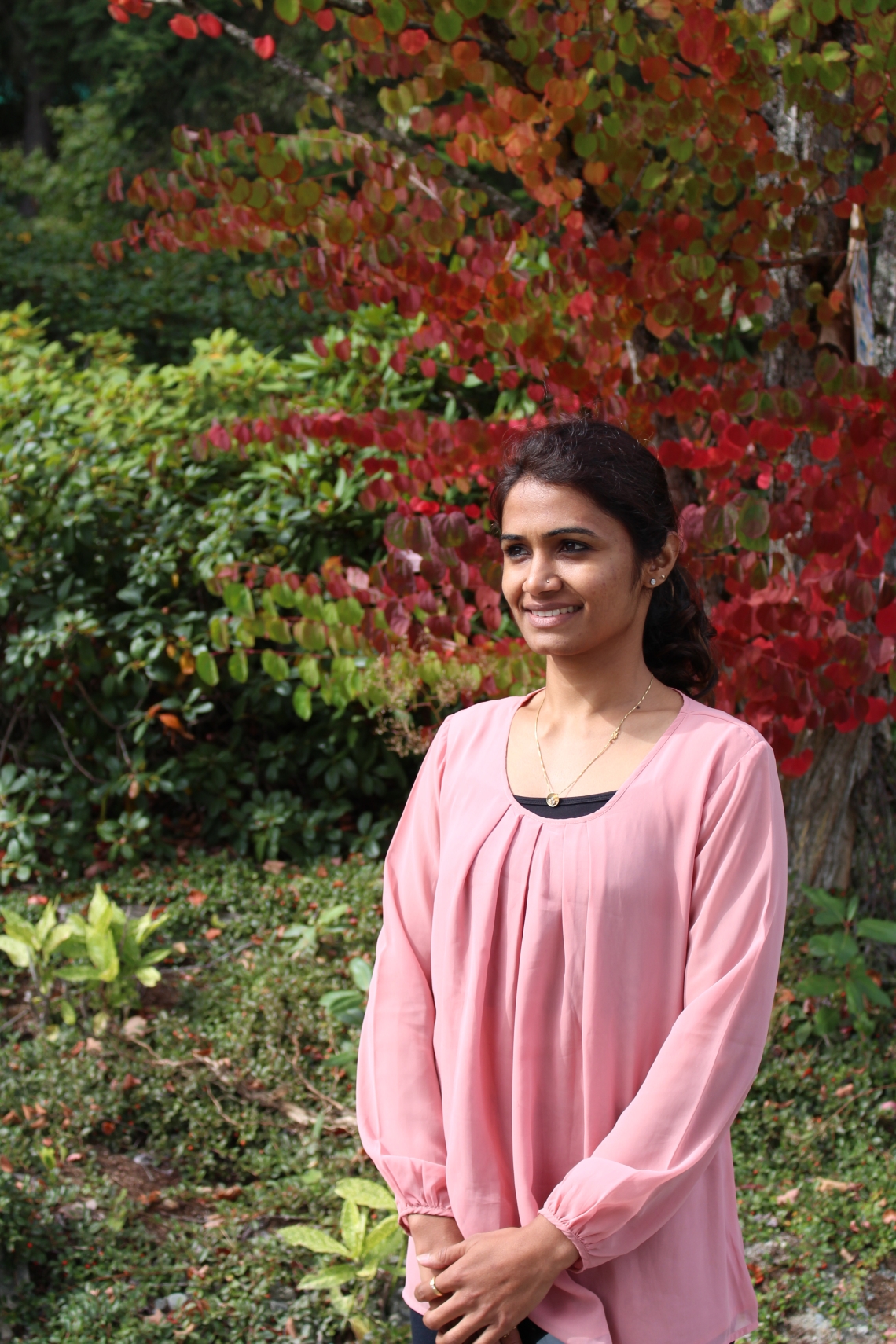 I am first year student of VIU pursuing Masters of Community Planning. My undergrad was in Architecture from RGPV university, India. After my graduation I worked with Senior Architects in the profession and learned to implement my designs practically. I worked on various residential & commercial projects of different scales. During the course of my practice, I saw my interest shift form designing buildings to designing public spaces.  I got a chance to work with the Madhya Pradesh Housing & Infrastructure development Board, India, and got my plans approved for the 11acre temple campus development with lots of interactive spaces for performing rituals & public gatherings. Later, I was fortunate enough to help with place making projects for the smart City department of Indore, India and got an opportunity to reimagine public spaces for different communities and I realised that this was something I want to learn more but with a different and new perspective and so I decided to come to Canada and now I am proudly a part of this Amazing program.
Vesa
My research and points of interest are inspired by the gorgeous diy let'-do-this favelas, shantytowns, wartime housing, and small home movement, real-world analysis, lone mother initiatives, children's voices, small business grit, elemental colour, stanch equity, archival histories, Jane Jacobs, Buzz Holling, and our gilt-edge future. My academic work in Women's studies, English, and Geography has allowed me to access my paid work in mental health in examining how our cultural understanding of the unhoused population is guarded and aspire to leverage my work in planning in this shift.
Zehra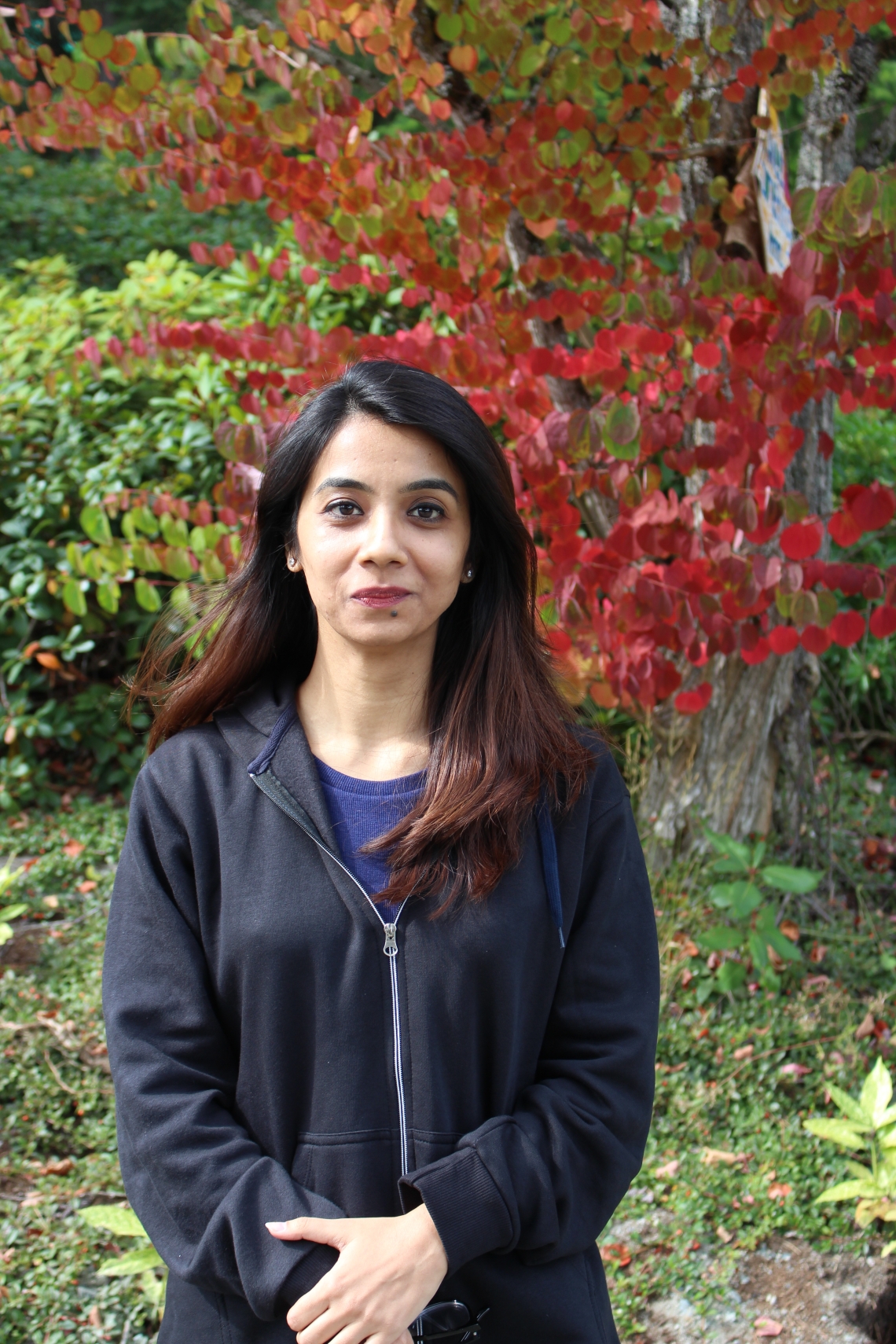 Born and brought up in Pakistan, my interest in planning was stirred during my professional work life. After earning my undergraduate degree in Architecture from National University of Sciences and Technology, I moved from my suburban home city, Islamabad designed on principles of modernism to Karachi, the largest metropolitan city in country to work as an associate project manager at consultancy firm. Therein, my everyday encounter with public infrastructure through commutation, public squares, and commercial areas to parks developed my understanding of the importance of effectively designed built environment for good quality of life. Planning is an essential need at every scale from neighborhoods to mega polis. My beliefs further solidified after researching and teaching urban and landscape design at NUST. Enrolling myself at MCP Program, to learn from the good quality environment in a developed world is a dream come true. To learn about this dynamic and diverse field, I eventually hope to professionally engage in the ever evolving world of social and community planning.