Aaron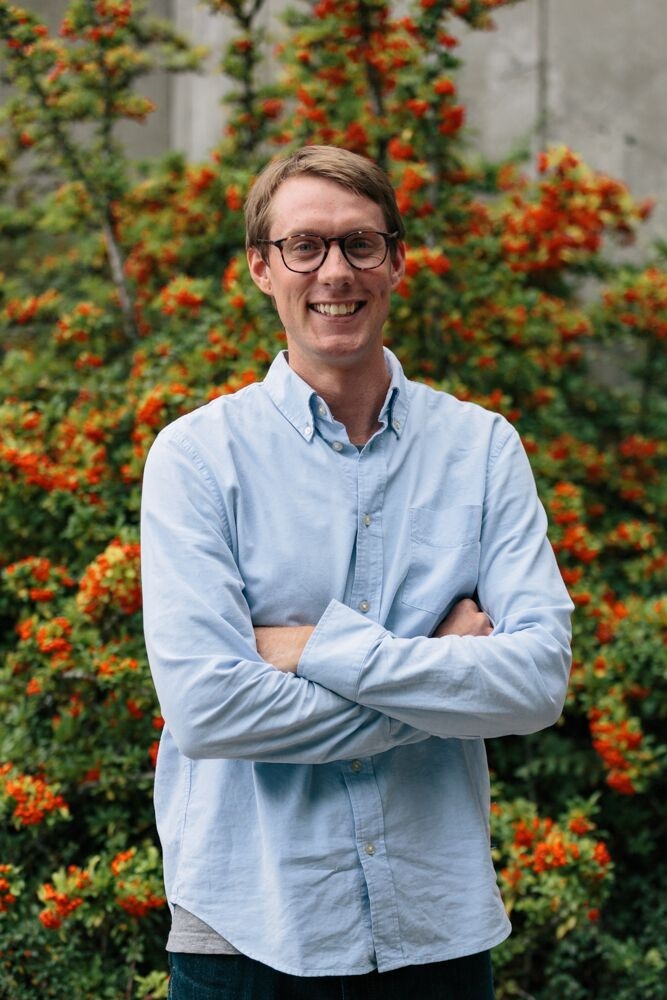 I studied Geography and GIS at Simon Fraser University and went on to become a Cartographer at Backroad Mapbooks and an Active Transportation Consultant helping locate bike share stations in Vancouver. My interests lie within urban design of the built environment with a focus on active transportation planning, both from a commuting angle and from a cargo delivery logistics angle. I screamed like a little kid when I received the acceptance letter from VIU because the Master of Community Planning program truly is the best because it sensibly focuses on putting planning knowledge to practice. I'm excited for the next two years of learning here, and for the career afterwards. When I'm not planning for active transportation modes, I'm riding them.
Alan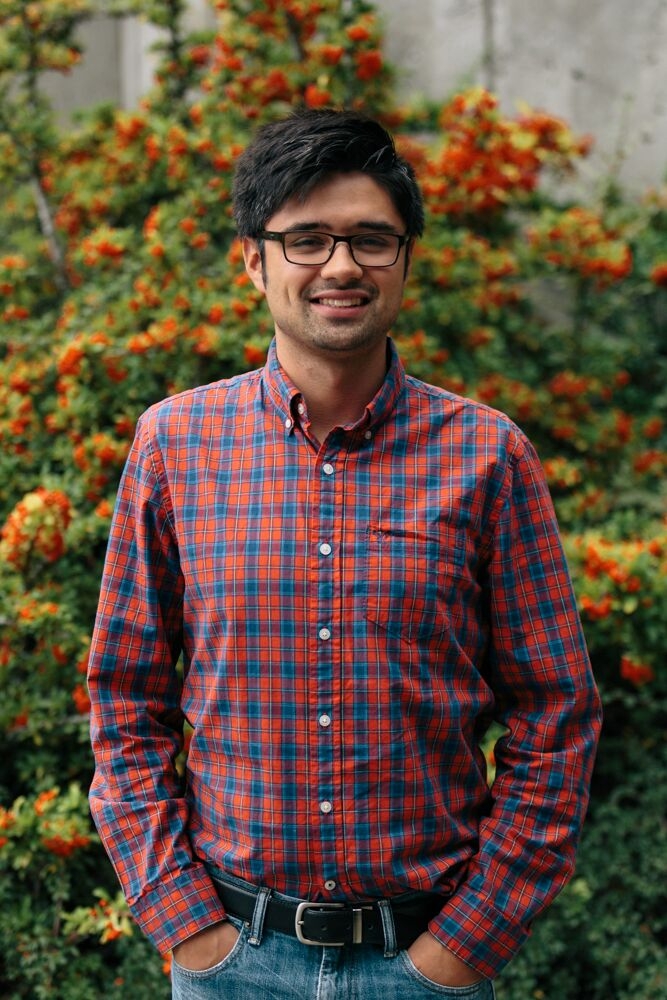 I graduated with a Bachelor of Science in Geography with a concentration in Environment and Sustainability from the University of Victoria in 2014. Since then, I have worked with an NGO specializing in slum upgrading and urban development in Lima, Peru through Students without Borders and travelled the globe. This was a truly transformative experience and impressed upon me that equitable development and environmental stewardship go hand in hand. It also made me realize the pivotal role that planners play in helping and improving communities. I was born in Mexico City but have lived on Vancouver Island for most of my life. Because of this, I have a deep connection to this place and I feel that with good planning we can continue to make it one of the best places in the world to live. Some of my topics of research interest include sustainable community development, affordable housing, First Nations planning, and climate resilience.
Charity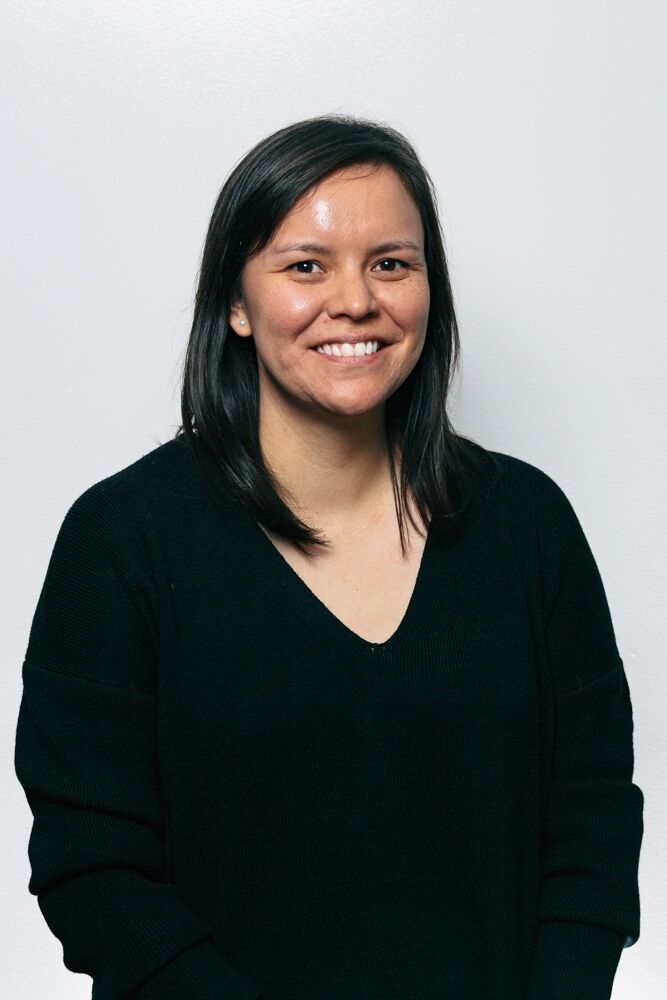 I am from the Heiltsuk Nation, from the Q̓vúqvay̓aítx̌v ("the Calm water people") tribe. I also have roots in the Snuneymuxw, Quw'utsun, and Tahltan Nations, but I grew up in Bella Bella, BC. I graduated from Vancouver Island University in 2017 with a Bachelor of Arts in Geography and History. I have experience in Heiltsuk governance capacity, natural resource management, and planning in the Heiltsuk Integrated Resource Management Department. Being exposed to effective First Nations governance and environmental conservation, I understand the roles and responsibilities that are required to ensure that the resources within the Heiltsuk territory are sustainable. As a Heiltsuk member, I have committed to bring different skills back to my community, so I can contribute to the success and growth of my Nation in a meaningful way. Therefore, I have chosen to pursue my interests in environmental conservation and First Nations land use planning. My interest in the VIU Master of Community Planning program was largely due to its focus on rural and island community development
Cody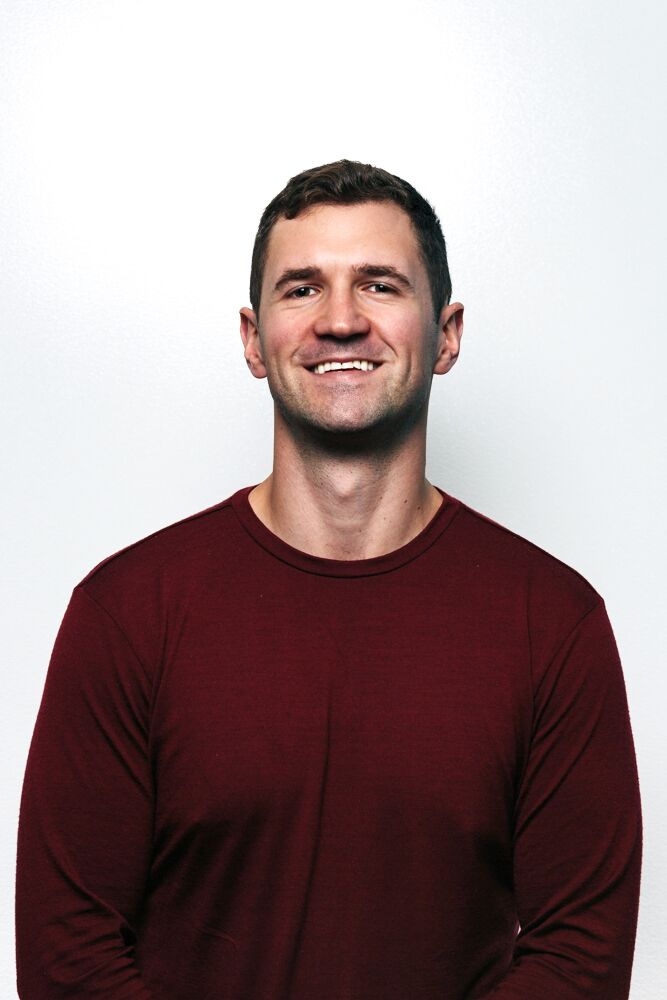 Originally from Winnipeg, MB, I moved to beautiful British Columbia two years ago. An early fascination with maps and places led me to study Geography and GIS at the University of Manitoba. Working in several Canadian cities as well as visiting many abroad has made me curious about the different aspects of a community that can affect the quality of life of its citizens. I would now like to learn more about the planning profession and do my part in helping others recognize the benefits of good planning and the potential of their communities. 
Emily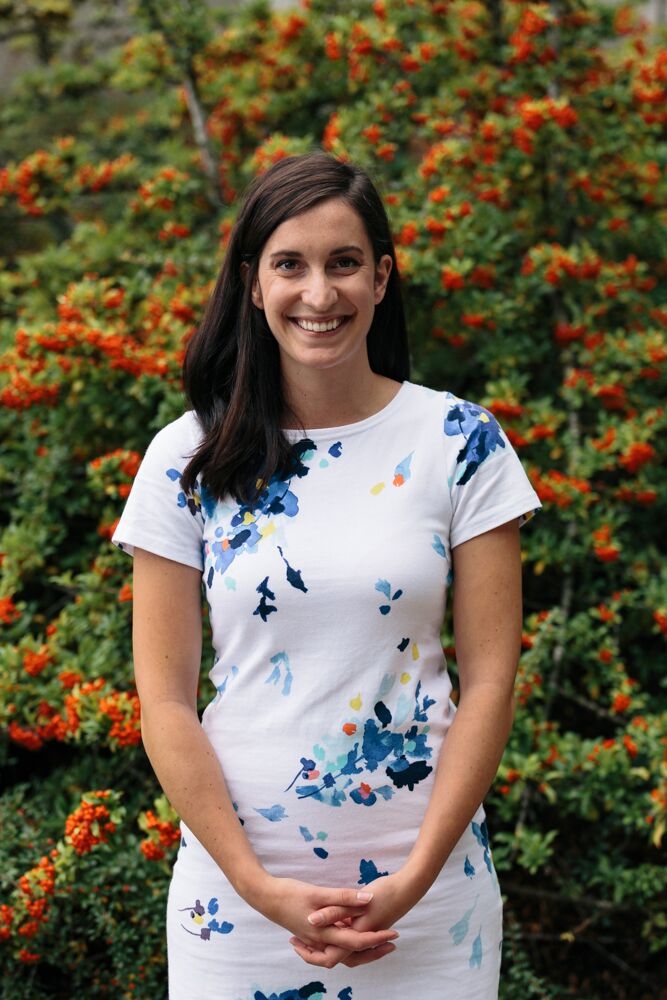 I am originally from Maple Ridge B.C., but have lived in Saskatchewan for the majority of my life. While there, I completed my undergraduate degree in the Regional and Urban Planning program at the University of Saskatchewan. I moved to Vancouver Island 3 years ago and began working as a Planning Technician with the Cowichan Valley Regional District. In my job, I was responsible for answering land use inquiries, development applications and building referrals. In my not-so-spare time I organize a Planners Forum for the planners of the Cowichan Valley, which happens on a quarterly basis. My interests in planning, among many, include advocating for positive change and turning plans into reality.
Erian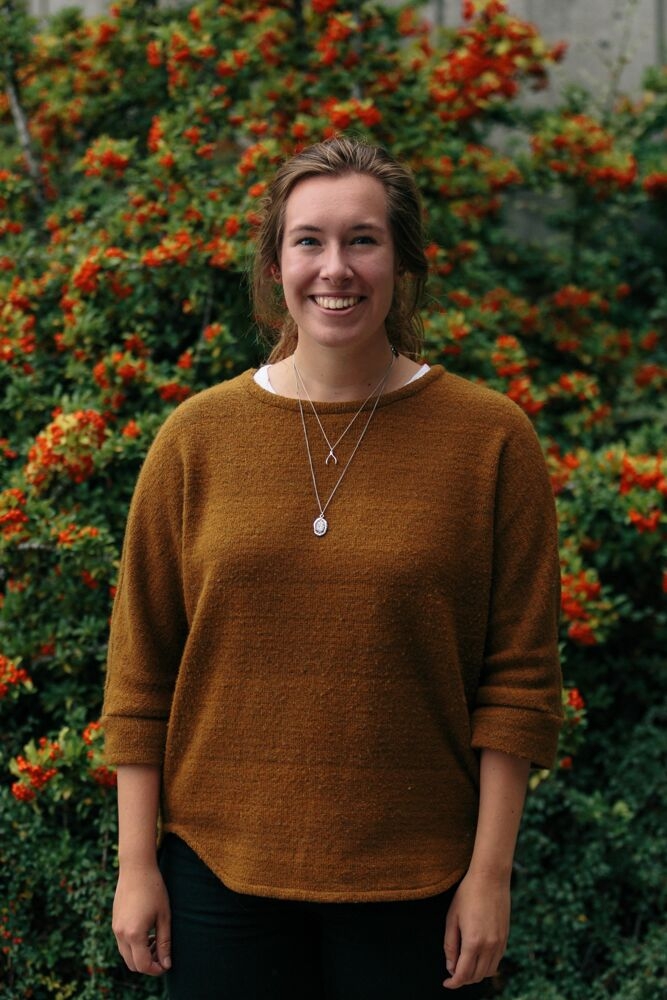 Originally from North Vancouver, I studied Geography at Mount Allison University in Sackville, New Brunswick. Upon graduation in 2015, I moved back to the North Shore and was keen to become more involved with sustainable development initiatives within my own community. During this time, I had the opportunity to work with the Edible Garden Project (EGP), a non-profit organization in the City of North Vancouver dedicated to creating edible landscapes. My involvement with the EGP as a farm intern brought my social science background into fruition, fully demonstrating the capacity of a local organization's ability to support meaningful community development, address food insecurity, and foster resiliency to climate change. This internship inspired me to continue to participate in community-oriented projects, and eventually led me to pursue community planning at VIU. My interests lie primarily with urban agriculture and how planning can promote healthy and inclusive communities. 
Graham
After earning an undergraduate degree in Recreation Management and Community Development from Acadia University, I made the move to northern Alberta to obtain employment and pay off my student debts. I started my own company as an environmental consultant in Grande Prairie, AB, and for the past four years I have dedicated my career to ensuring oil companies were completing their practices according to industry recommended standards. Planning has always been an area of interest for me and once I discovered the MCP program at VIU I knew I had found my next home. My areas of interest include promoting Active Transportation in rural communities, parks and greenway development, and planning for after major disasters.
Hailey
I hold a Bachelor of Tourism Management from VIU and graduated from the program in 2012. I studied and worked at VIU for the last two years of my degree, having completed my Diploma in Resort and Hotel Management from Selkirk College in Nelson, BC in 2009. I'm inspired when working on projects that are community minded and offer me the opportunity to engage with the public. Through my previous work and volunteer experiences, I have come to understand the needs of a community. I've had to balance a variety of community needs and take into consideration a variety of target audiences, while undertaking public engagement. I'm excited to work towards local challenges through a global perspective. I am interested in working in small to mid sized communities within Canada once I have completed the MCP program. I will become a community influencer with the skills to manage conflict, effectively communicate and manage change while constantly adapting to changing ideas and technology, local priorities and government influence.
Jordan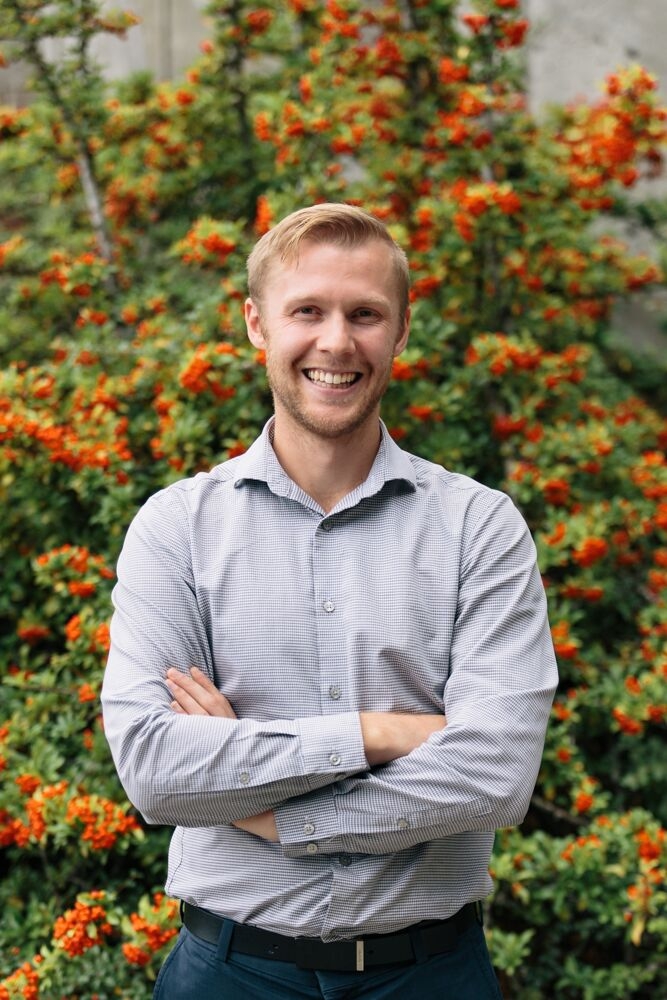 I'm originally from Calgary, but have called Vancouver Island my home for the past 8 years. I graduated in 2010 with a Bachelor of Arts in Ecotourism and Outdoor Leadership. An immense love for the outdoors has lead me to an interest in urban and rural parks planning. I have a vision to unlock the true potential of Vancouver Island as an ecotourism destination. I love the program's focus on coastal communities and First Nations planning as I intend on working locally in the future. I really enjoy meeting new people, and look forward to working with local communities to help create resilient, sustainable, and thriving places.
Kirby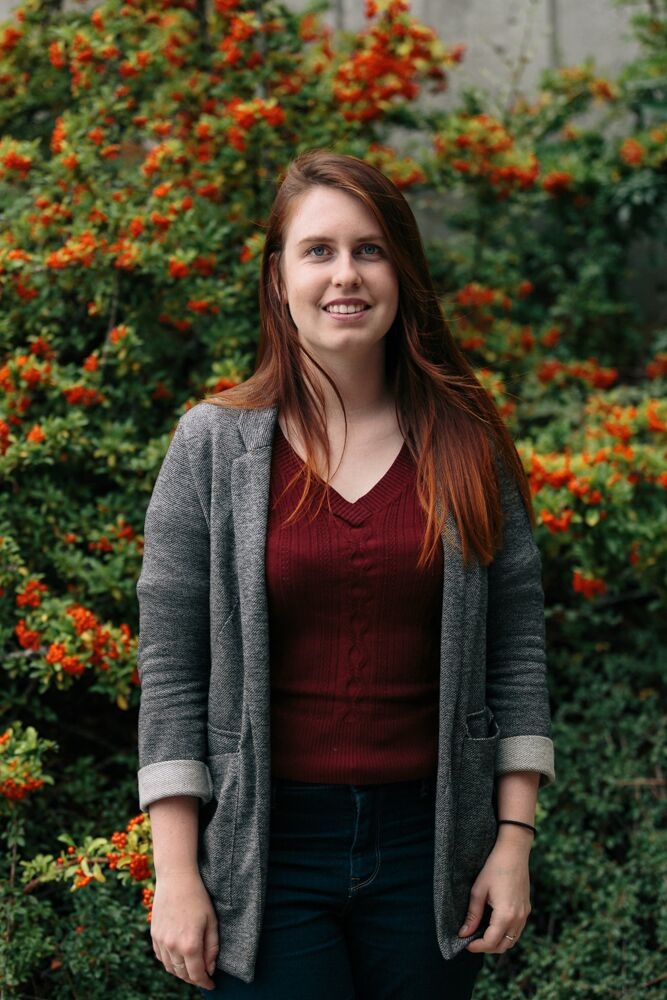 I was born and raised in the Fraser Delta, but eight years ago I had the opportunity to fulfill my dream and move to Victoria. I have a Bachelor of Arts in History through the University of Victoria, but it was my post graduation experience of saying yes to all projects that has taught me the most. In between working for the Legislative Assembly, coordinating a few Ministers, doing ghost tours, advocating for environmental grassroots organization, teaching Victoria City history and operating the oldest birdcage elevator I realized that where I was truly happiest, where I felt the greatest impact, was where I could be a voice for the community. The best place to learn that is VIU's Community Planning program!  I am excited to be back in school and learning how to be a responsible planner for British Columbia's communities as together we plan for the future.
Lainy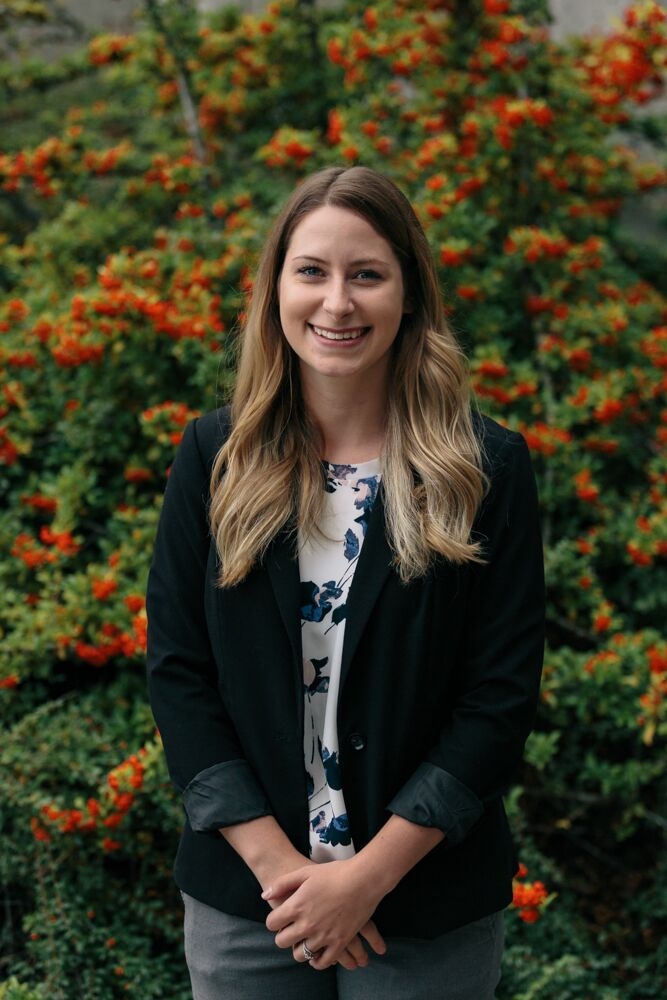 I am originally from Prince Geroge, BC where I earned a Bachelor of Arts with a major in Political Science and a minor in International Studies from the University of Northern British Columbia. I also attained a Public Administration Certificate. During the last few years I have lived abroad, worked with a Not-for-Profit Organization, and worked in Local Government. These experiences led me to pursue my Masters of Community Planning here at Vancouver Island University. I believe that as a planner, I will truly be able to make a difference in peoples' lives by implementing policies and strategies that will create functional, vibrant, and sustainable communities. Although I am a Northerner at heart, I am excited to set down some roots here in Nanaimo and look forward to learning, living, and working on this beautiful island.
Larissa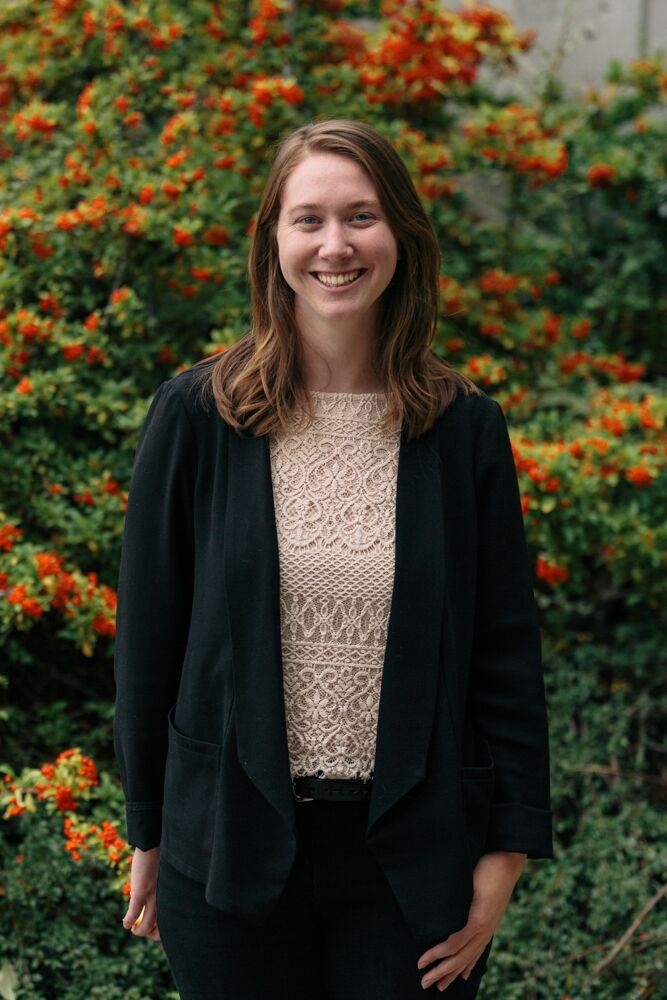 I was born and raised on Vancouver Island. I received my Bachelor of Arts in geography from Carleton University in Ottawa. Since graduating, I have worked as an English language instructor in Rabat, Morocco, and in Victoria, BC. I am thrilled to be a part of the Master of Community Planning program at VIU, which offers a hands-on approach to developing the community engagement, research, and design skills required of a community planner. I chose to pursue a career in planning because I believe that the work of planners meets at an intersection of social, environmental, and economic concerns, resulting in a career path both impactful and stimulating. I am primarily interested in the function of city design, and how the built environment can influence our health, wellness, and community involvement. My research interest lies in community connectivity, and how improved infrastructure, as well as facilities and amenities, can positively affect citizens sense of place and interaction with their town or city.
Lindsay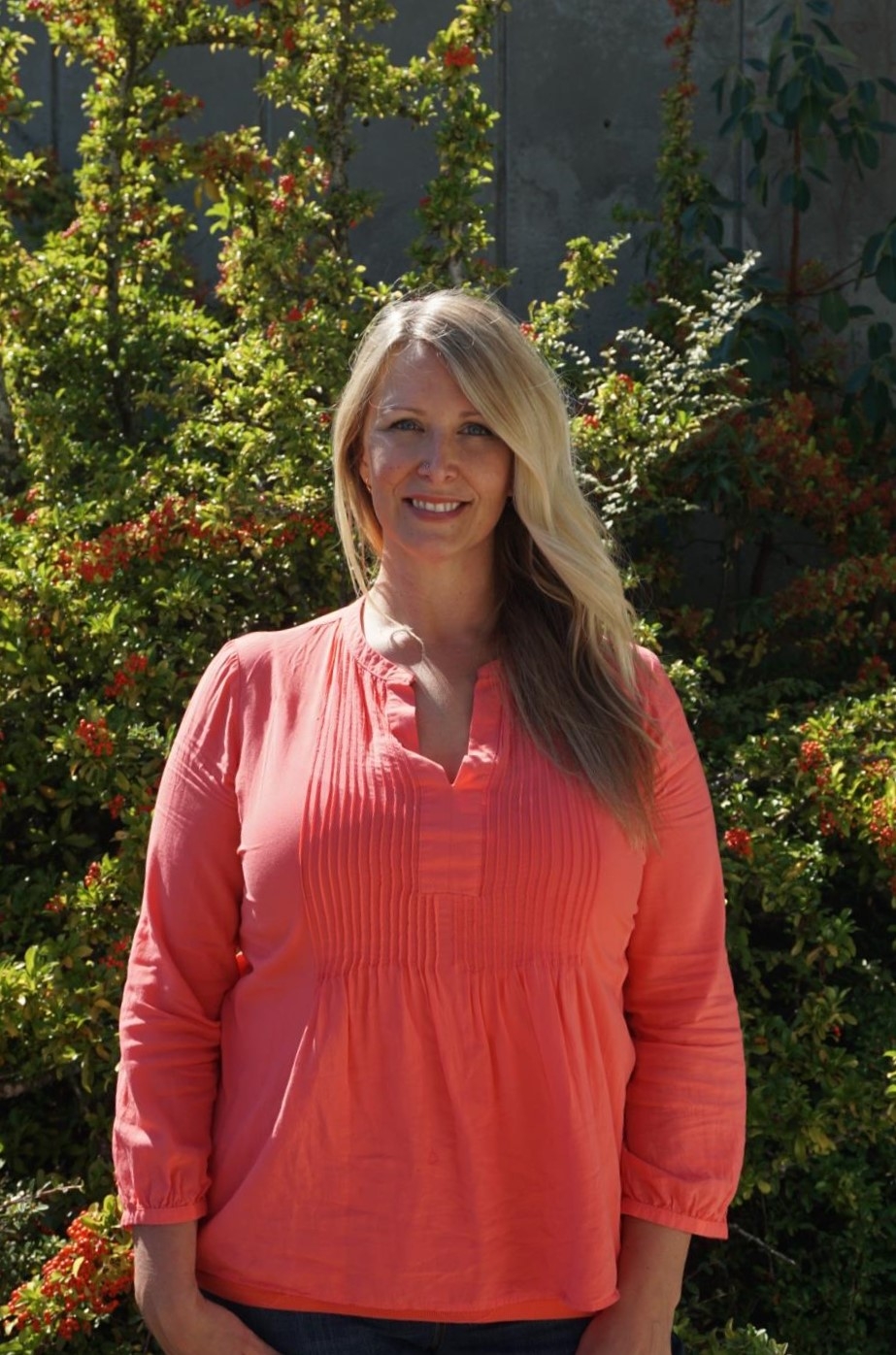 I grew up on Northern Vancouver Island with strong ties to First Nations before moving to Nanaimo in 1997. My undergraduate degree is in Child and Youth Care with a Child Protection Specialization from Vancouver Island University. I come to Planning from a background in the medical service sector, community support and social work. These experiences have shaped my values and created a strong desire to impact positive change in our communities. My international travel has allowed me to appreciate Canada, and zoom out to view our challenges in the context of the broader world. Creating healthy and beautiful community for our children is central to my beliefs. I plan to learn as much as possible in the Masters program to initiate forward-thinking blended with respect for heritage and lands into our planning systems. (And I'd love to make Nanaimo Idle-Free!)
Matthew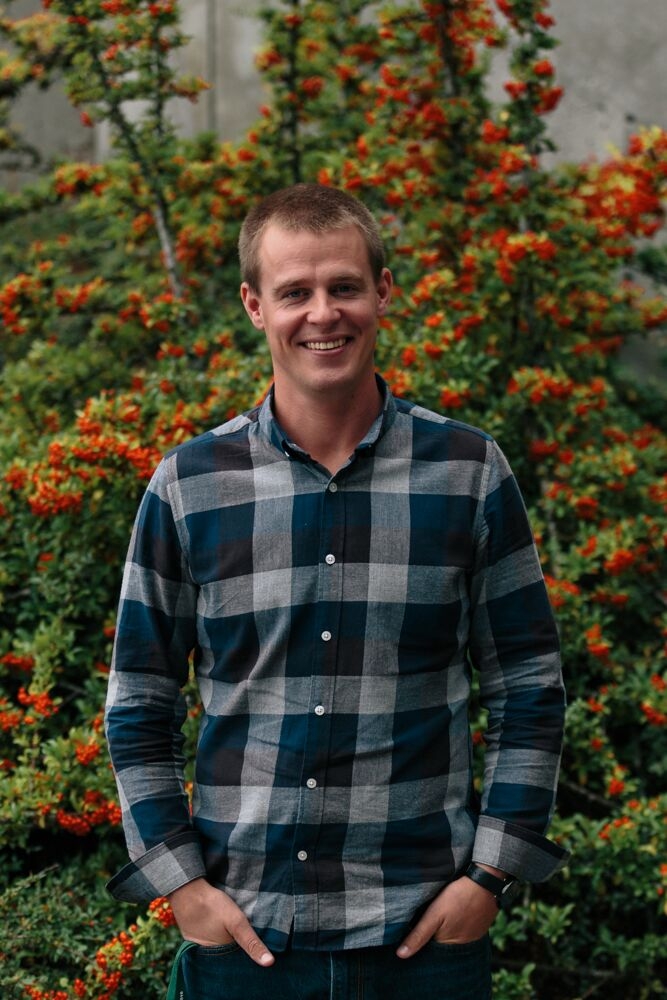 Born and raised in Nanaimo, BC, I have had the privilege of living on Vancouver Island for my entire life.  I have a Bachelor of Tourism Management with a major in recreation from VIU.  After completing my undergraduate degree, I worked for a hospitality company that serviced in remote areas.  I chose to apply to the Master of Community Planning Program because previous students and faculty recommended it as well as my familiarity with the VIU atmosphere.  I am passionate about the aspects of social planning and how it can affect communities in a positive way.
Niccolai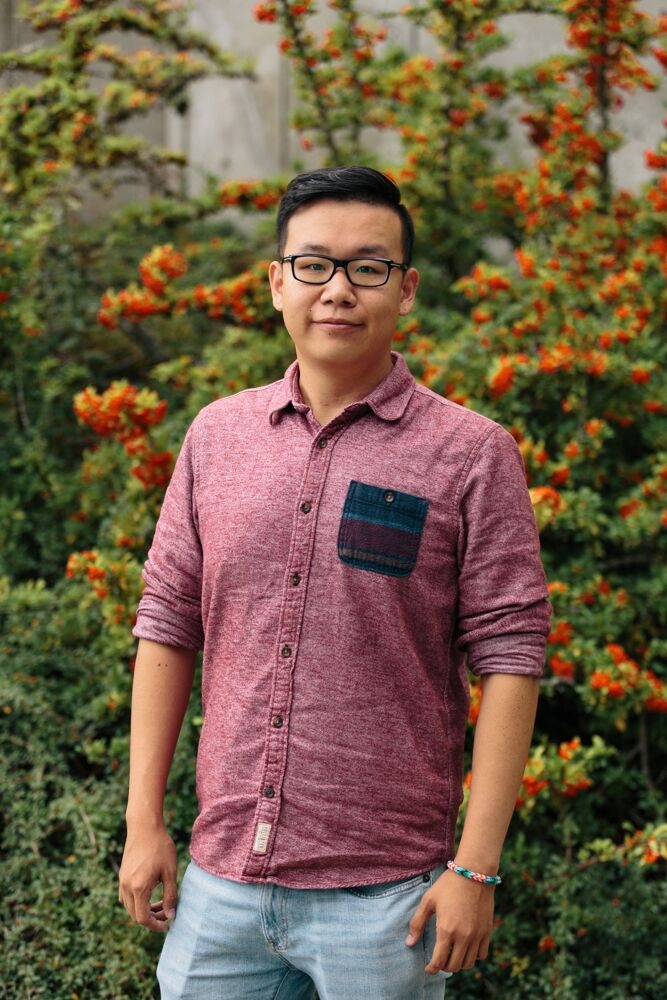 Originally from China, I was born in the railway transport hub of China, I grow up witness how transportation changed the life of my city and always wondering the true meaning of sustainability. I have a bachelor degree in journalism and a strong background in intercultural communication, my journalism background gives me a great skill of gathering information and I benefited from it tremendously. I use my opportunities working with international organizations in different countries to gain insight about other cultures and how different culture influence its community and was fascinated by it. After working for Rio Olympic as media operation staff in 2016 I decided to pursue a master degree in Canada and community planning really ties my interest and skills together. My research direction include how transit system impact community, intercultural issue and affordable housing.
Ryan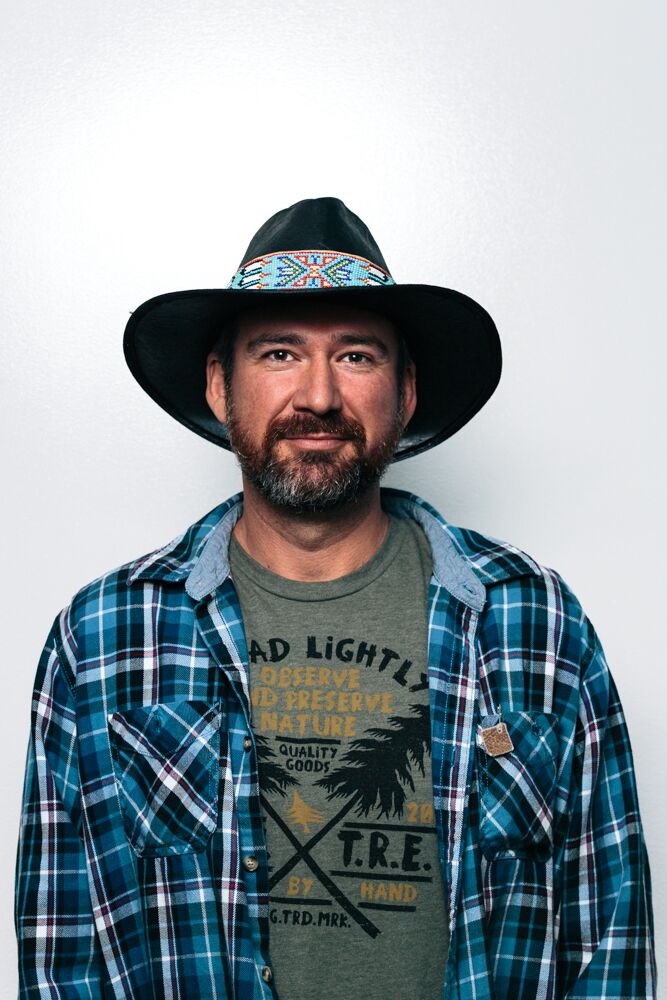 Originally from Northern Saskatchewan, Waterhen Lake First Nation Reserve, I am of Cree/Metis and Austrian ancestry. I came to the unceded territory of the Snuneymuxw Peoples in 1994 and I worked in the trades for many moons until I began working for myself; owning Strictly Seismic and Ryan's Reno's. In 2013 I began my educational journey at VIU acquiring my Social Work Diploma and in 2017 acquiring my Degree in First Nation Studies. Now, in the Master of Community Planning program, I hope to work with communities to assist them in understanding the processes, mandates, and protocols for communities, developers, and consultants who plan to work with First Nation communities. Because of my mixed upbringing and having lived two worlds, I hope to be a link in building healthy relationships for developments between colonial and First Nations governing systems.
Sarah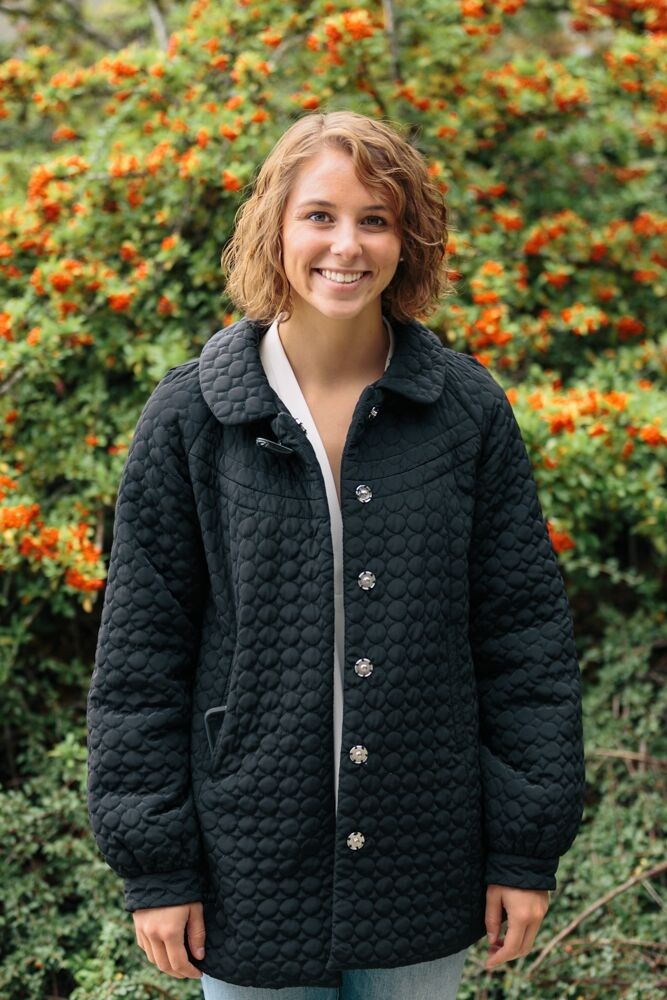 ...
Steven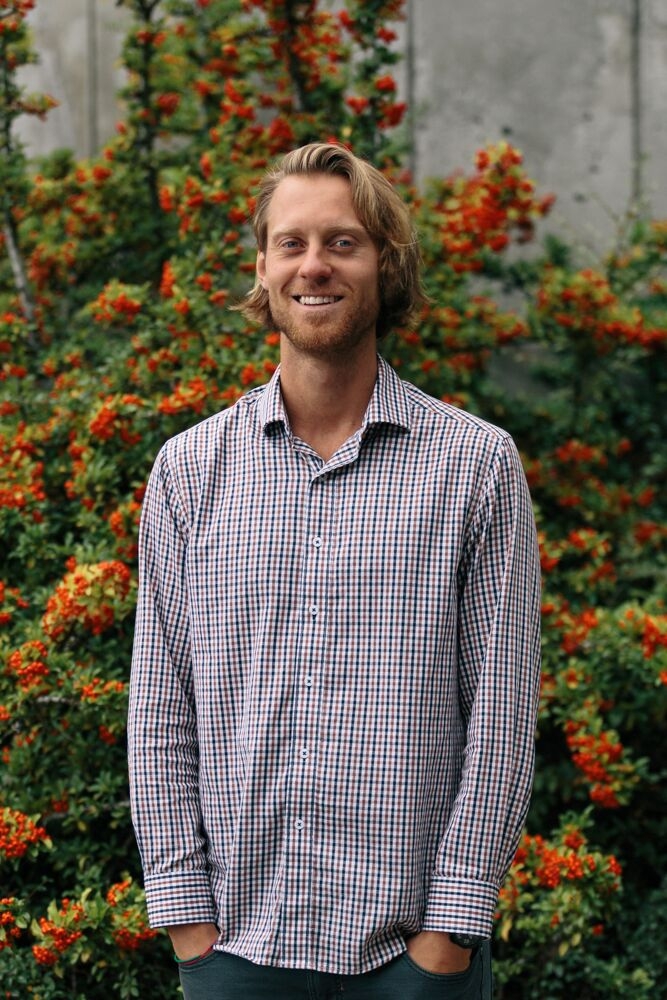 Although I enjoy experiencing new places and cultures, I never seem to stay away from my home town of Nanaimo for long. It should serve as no surprise that growing up on this beautiful island guided my educational pursuits to focus on the natural world (a BSc in Geography from Uvic to be specific). Over the years I've represented several non-profit and government agencies doing hands-on restoration and habitat management work throughout many of Vancouver Island's protected areas. That being said, it wasn't all pulling weeds, counting marmots or banging up fences – I've also had the opportunity to engage and work with a diversity of stakeholders. The decision to enroll in the MCP program stems from two key lessons I've learned along the way: (1) Real progress starts from the bottom-up, and (2) the natural world does not exist in isolation from the built environment. These days when I'm not busy attempting to learn about affecting positive change one small step at a time, I fill my days with music and outdoor fun on the trails, in the mountains or out on the water.