Ahmed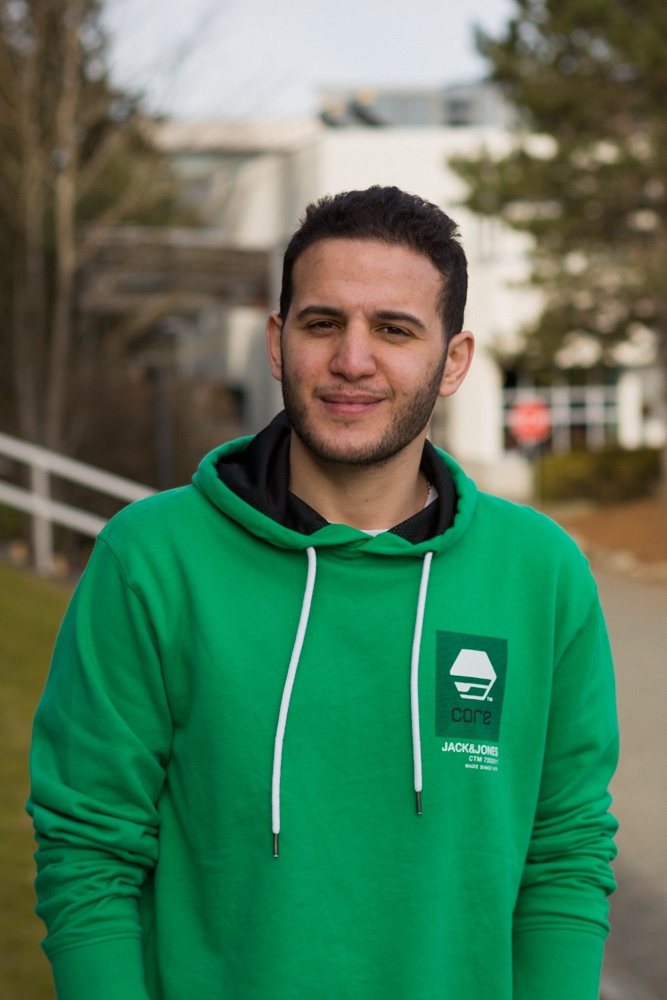 From Cairo Egypt, I earned a Bachelor of Economics from MSA University in Cairo and Middlesex University in the UK. I have work experience of over nine years ranging from self-owned importing businesses to working in finance. I have always practiced in a variety of social activities; I was a leader volunteer in my town as well as MSA University student union president for 2007. I'm shifting my career due to the current political crises in Egypt - so I applied to the Master of Community Planning program. I'm most interested in sustainability with respects to economic development and energy as well as a firm understanding of the interconnection of various forces upon the built environment and human needs. I look forward to learning about the theories behind sustainability and being able to apply these processes back in Egypt.
Amelia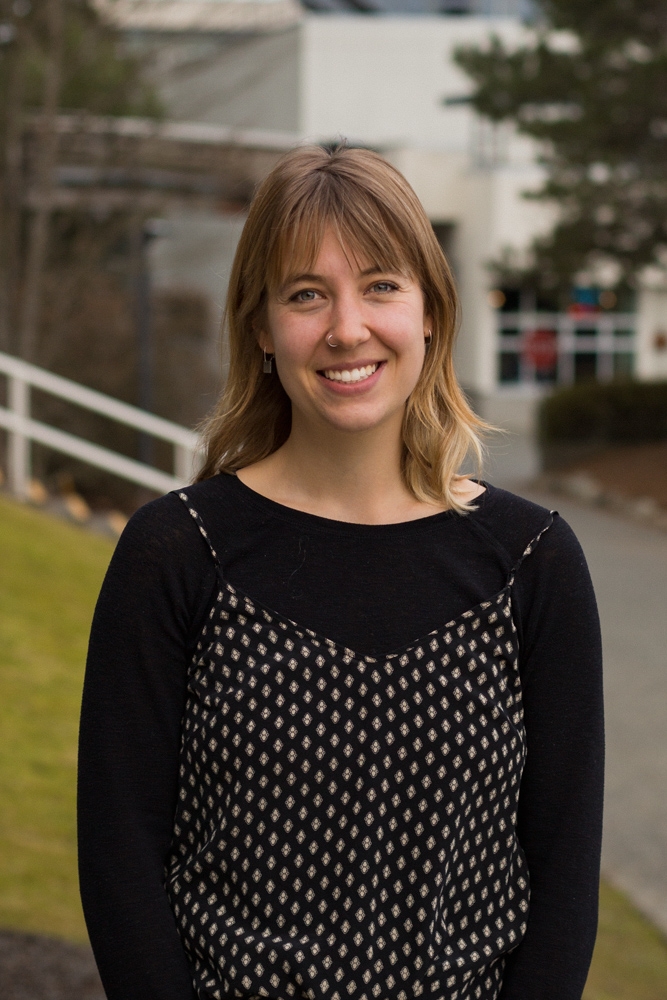 Originally from Castlegar, BC, I have a Bachelor of Arts in Geography and Environmental Studies from the University of Victoria. Upon completion of my degree in 2014, I did some searching and discovered that community planning was where my interests had been all along! Prior to September I was working as a planning assistant in Northwest BC and applied to the MCP program because of it's focus on planning practice and on rural communities. I'm interested in how planning can improve ecological sustainability, and how it can meaningfully engage citizens in a way that creates healthy, equitable communities.
Ansar
My name is Muhammad Ansar. Iam from Pakistan. Since graduating from CECOS University Peshawar with a Bachelor's Degree in Architecture in 2013, my passion was to work in different environments to learn diverse approaches to building design processes. For three years I worked with different architectural firms in Pakistan then I decide to continue my education in Community Planning at Vancouver Island University. My major planning interests are in land use planning and sustainable development.
Colin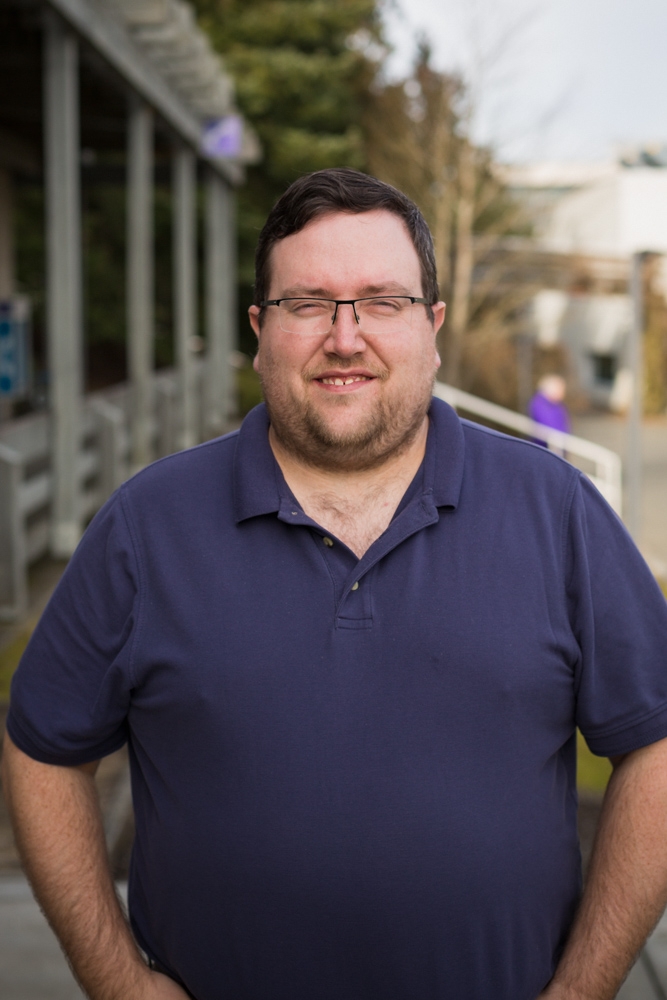 I have always been interested about cities and urban issues. From a young age I was fascinated with the transit system in Vancouver, where the routes went and how it linked together. Then I graduated high school and got involved with the tourism industry where I spent the past 20 years. Through that time, I became a father to a now 10 year old daughter, who is the reason I am in Nanaimo and providing the inspiration for a career change into community planning after finishing my Bachelor's in Geography here at VIU. I look to build on my tourism experience and work to make our cities and communities better for my daughter's generation. My interests for study include Indigenous Planning, Active Transportation and Walkability, Community Engagement, and Complete Communities. I like to look at things from the big picture and look for the interconnectivity in each process. We must take a holistic approach to assess how we are building our cities and where we must do better so that my daughter's generation is in a better position to succeed.
Danna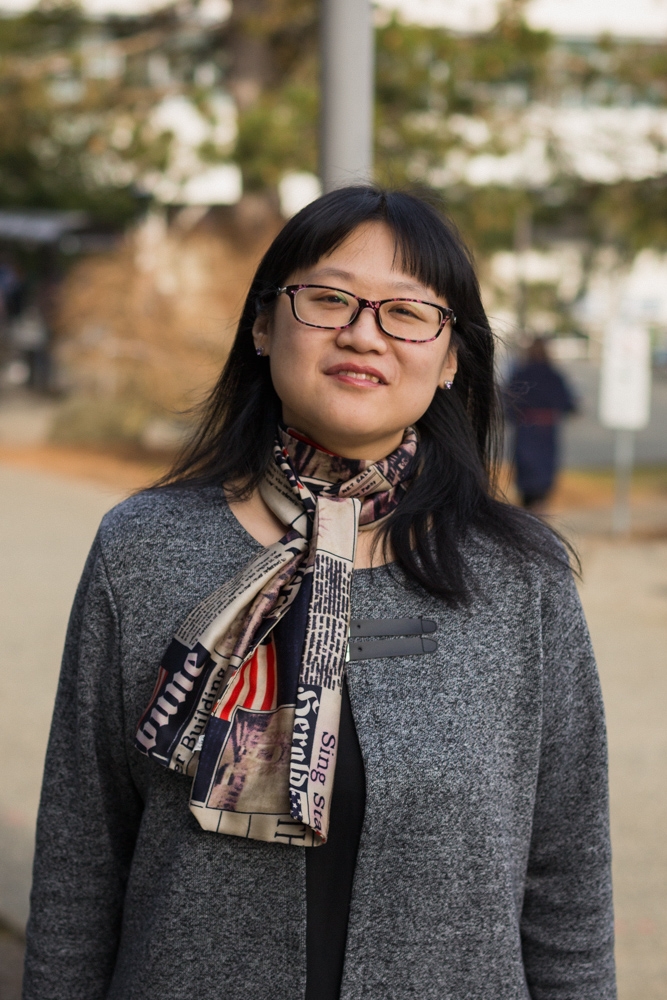 I am Yi Hu (Danna). I have an undergraduate degree in Urban Planning in China. I did my internship in an architectural design company, and have 4 years of experience in city planning in Beijing, especially the Regulatory Planning and Small Town Planning. Now I am interesting in multicultural issues and sustainability planning. I like reading, painting and traveling, and feel beautiful cities are good objectives to appreciate in my work and life. I find the best way to study is to experience new things and to travel to different cities. The MCP program at VIU gives me a good opportunity to improve myself with its practical curriculums. 
Daniela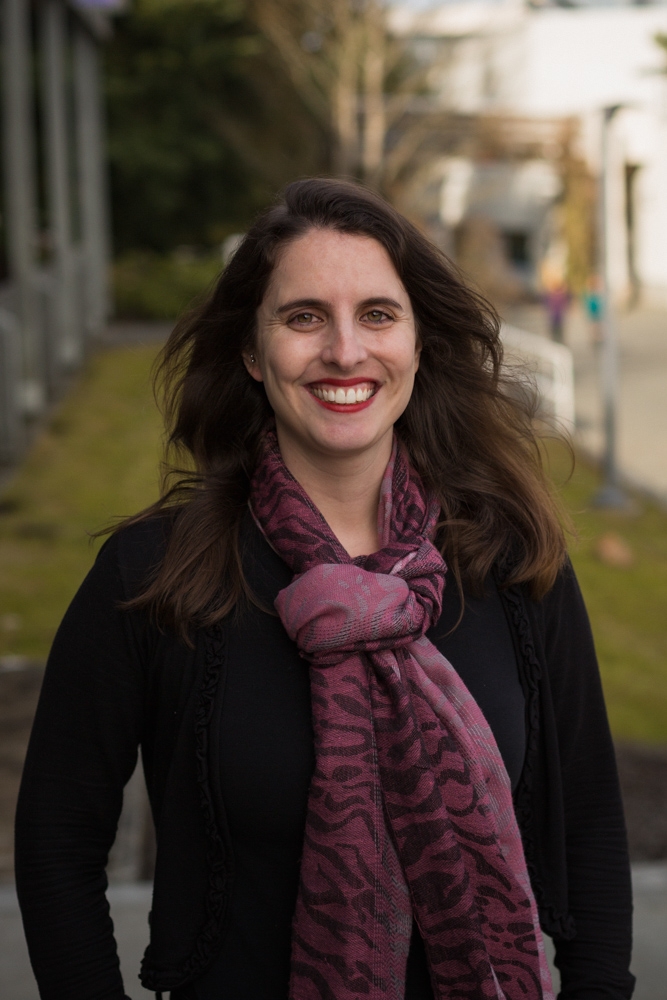 I was born in one of the biggest cities in the world – São Paulo, Brazil – and decided to immerse myself in Canada, more specifically in Nanaimo, BC to learn more about the fascinating profession of planning and in particular, attain knowledge about small communities. My passion for the environment started as a child, and the curiosity about the world drove me to live in different countries. I was raised in a big city, but spent most of my childhood in my grandparent's small cottage: in my opinion, that was the most important experience in my life, growing up in contact with nature. After graduating with a degree in Biology, I had the opportunity to live abroad, which gave me valuable skills, especially increased awareness about sustainability. These experiences strongly contributed to making a big decision in my life: start my Master's degree in Community Planning. As a planner, my vision is to build green communities and make sure the next generations will have the opportunity to live in an environmentally viable planet.
Diana
My name is Diana and I am from Kenya. I have a background in the Social Sciences and a Postgraduate Diploma in Project Management. I am thrilled to be in the Master of Community Planning Program because it presents a great opportunity to advance both theoretical and practical skills needed to approach planning issues holistically. I love meeting new people and my passion has always been working closely with the rural and urban communities on issues of resilience, interdependence and equitable development. I am confident that the Master of Community Planning Program will not only hone my presentation and communication skills, but will also be a gateway to becoming a professionally registered planner. My research interests are sustainability, social planning, parks and recreation, and affordable housing.
Eric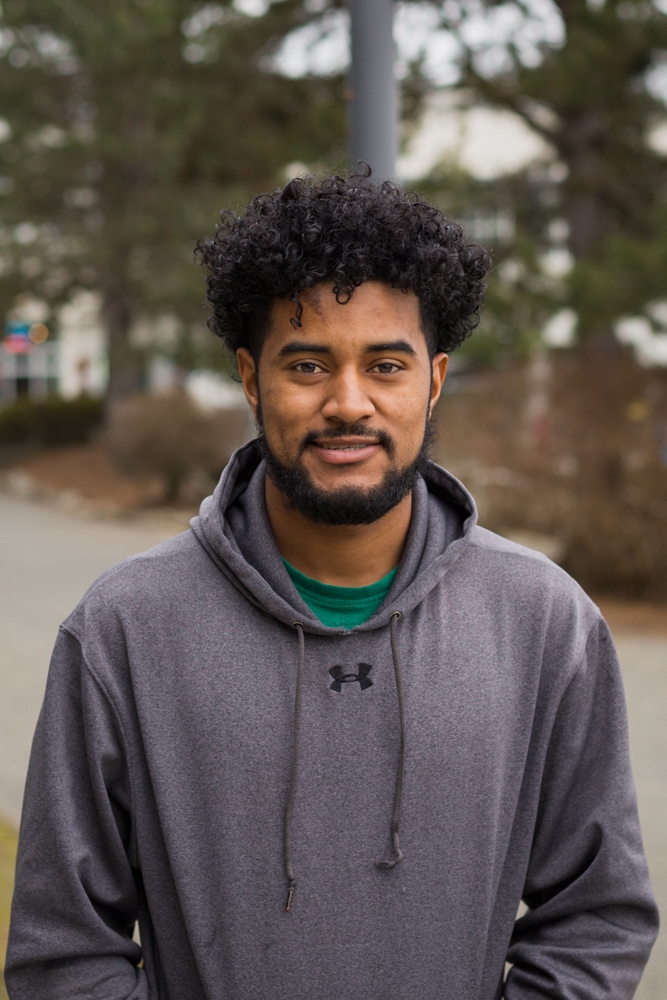 I studied an undergraduate degree in Biology at the University of Belize; where I also served as the Student Government President. My passion for youth development lead me on a path to become the male CARICOM Youth Ambassador of Belize. Furthermore, my dedication to youth development, volunteerism and Belize's development earned me the Queen Elisabeth II Jubilee Scholarship to pursue the Master of Community Planning at Vancouver Island University. My biggest motivation continues to be the desire to make proud my mom and late father. I aspire to be a youth leader and a positive change for my country and region by focusing on the development of innovative eco-communities and strategic youth development programs.
Ian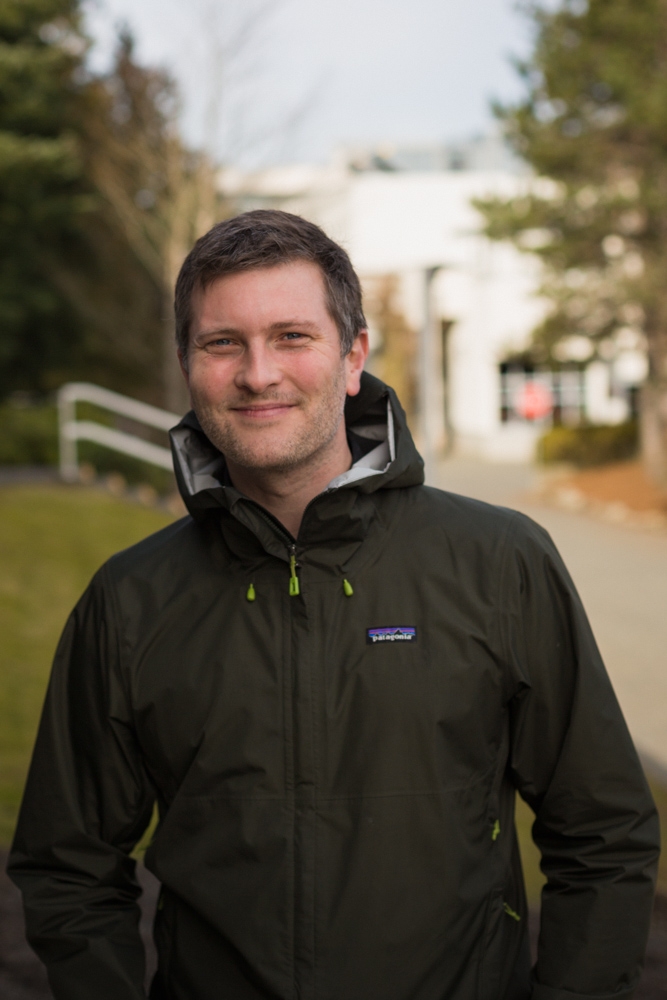 Since moving to Vancouver from the Okanaganin 1997,I have been a professional jazz musician, performing and writing music heard from Vancouver to Germany and the Czech Republic, and lent fingers and ears to a wide range of projects. Continued involvement with creative individuals and groups (Laudate Chamber Choir, Rabnett5 Quintet, Dawn Pemberton, TANGA) has given me the opportunity to travel and perform in the United States, Europe, and at Canada's music festivals in Montreal, Toronto, Vancouver, Winnipeg, and Ottawa.
My wide interests meet at the intersection of environment, politics, and culture, and thusly my curiosity in the field of planning was piqued. After ten years working in the film industry within the Greater Vancouver area, I became specifically concerned with ecological urban design and sustainable rural development through both personal education and NGO involvement. With a view to facilitate viable outcomes, I wish to apply both my management and creative skill to challenges facing communities in transition.
Janae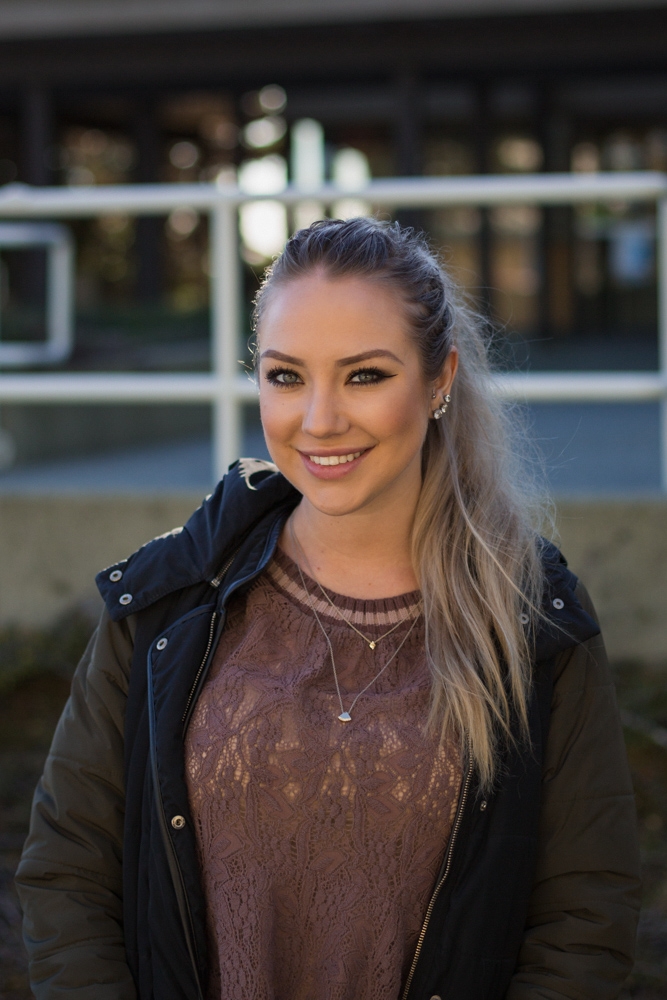 I recently moved to Nanaimo from the lower mainland and have been enjoying island life. I graduated from the University of the Fraser Valley in 2016 with a degree majoring in Geography specializing in Urban Studies and Planning. After completing a working practicum position with the Fraser Valley Regional District as an assistant planner I knew planning was my passion. As a community planner I value the process of looking at the urban environment as a network of connected systems.  My areas of research are primarily focused on sustainable food initiatives, and creating healthy communities by applying a socio-medical approach to urban design. Through my world travels and educational background, I have developed a base foundation for international relations and development patterns. This allows me to use a broad lens in my planning practice, sensitive to different cultures and community groups. I was extremely excited at the opportunity to continue my studies at the Vancouver Island University with the MCP program, being part of such an applied and diverse curriculum and I look forward to completing my studies in the coming year.
Jessie
I'm from the Gwa'sala-'Nakwaxda'xw' Nations in rural Port Hardy, British Columbia. My traditional name is Tlali'ila'ogwala which can be translated as "bridge between the worlds". I graduated in 2008 from the University of Victoria with a bachelor of humanities in linguistics and Indigenous studies, with the goal of working in the field of aboriginal language revitalization. I ended up working as a planner instead, and have been planning in Indigenous communities since then, focusing on Comprehensive Community Planning (CCP) and starting two planning companies including the most recent one, Alderhill Planning Inc. I also served as a councillor for the District of Port Hardy from 2011-2016. Having worked in the planning field for many years without accreditation, I decided to go to graduate school to become an accredited planner and developed new skills and knowledge, especially in urban design and planning theory. I chose the VIU MCP program because it was close to home and because of the focus on rural and    First Nations planning. 
Kara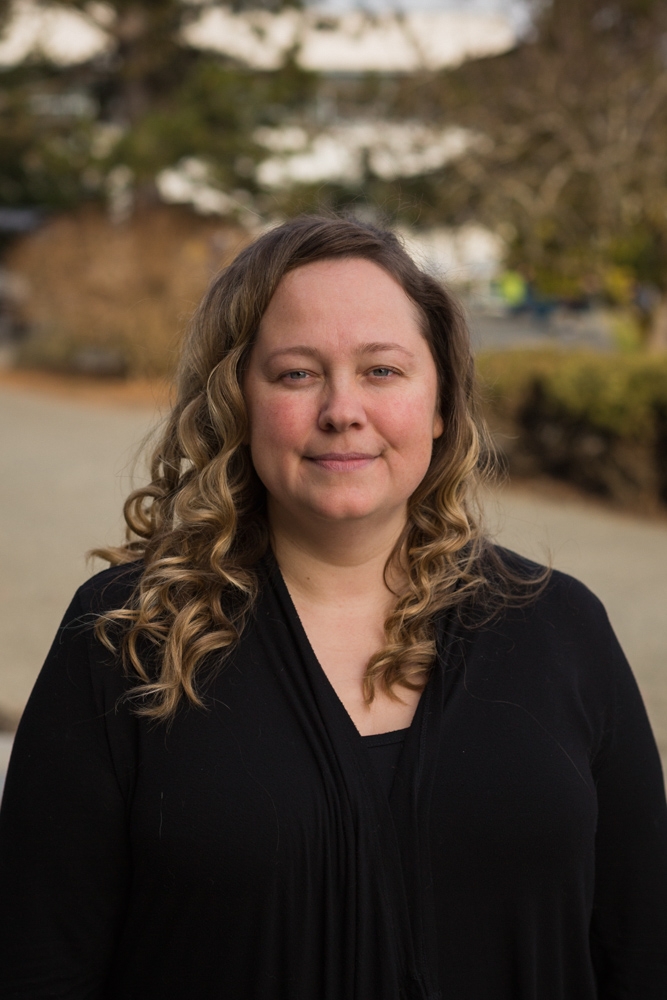 I am originally from Edmonton Alberta, but have called Nanaimo home for the past eighteen years. After graduating with a Bachelors in Child and Youth Care and twenty years of service in the Human Services field it was a natural progression for me to consider the diverse field of Community Planning. My primary interests are social planning and city design in relation to how they impact the community as a whole. Within my career I have been focused on how micro systems impact individuals and I am excited to explore how social and city design elements have an impact on health and wellbeing in a community context. My research within the Master of Community Planning program will focus on the complexities of elders/seniors aging in place in rural community environments.
Kenny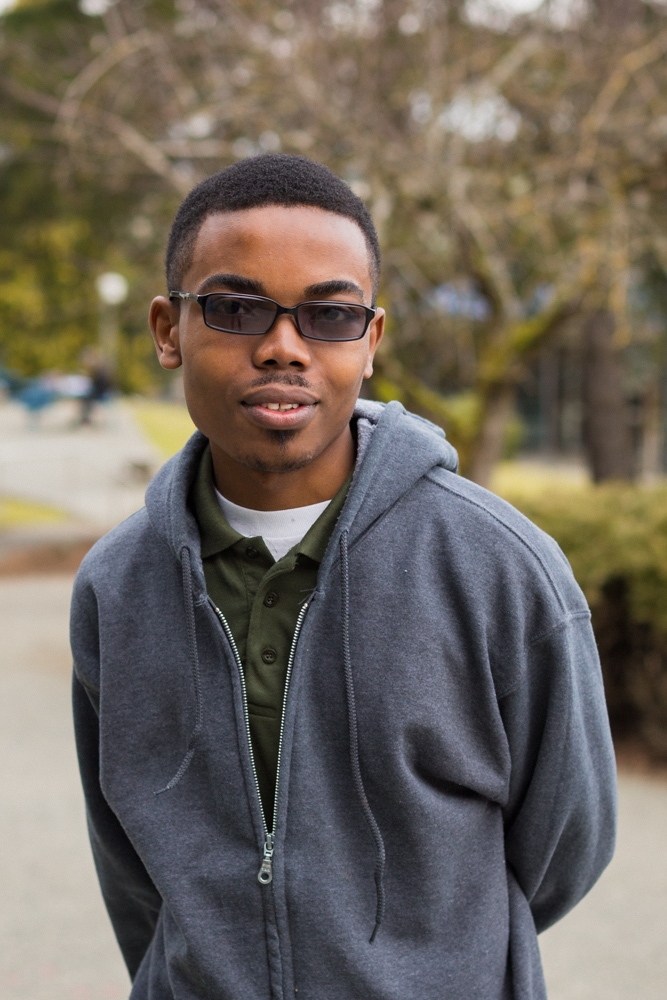 My name is Kenny Williams, a Belizean National with a passion for efficiency, change, and development. I have up to this date obtained Associate Degrees in Natural Resource Management, Business Science, and a Bachelor of Science Degree in Management. I have professional experience in marketing and more recently Local Government. I developed an interest in Planning when I found out how much of a positive contribution a planner could make if involved, and positioned effectively in projects and within the teams assigned to execute them. I was blessed with the opportunity to study in the Master of Community Planning Program at VIU as I was awarded the Queen Elizabeth II Diamond Jubilee Scholarship to do so. My most significant interest relate to Transport Planning and Socio Economic Development in coastal communities.
Mark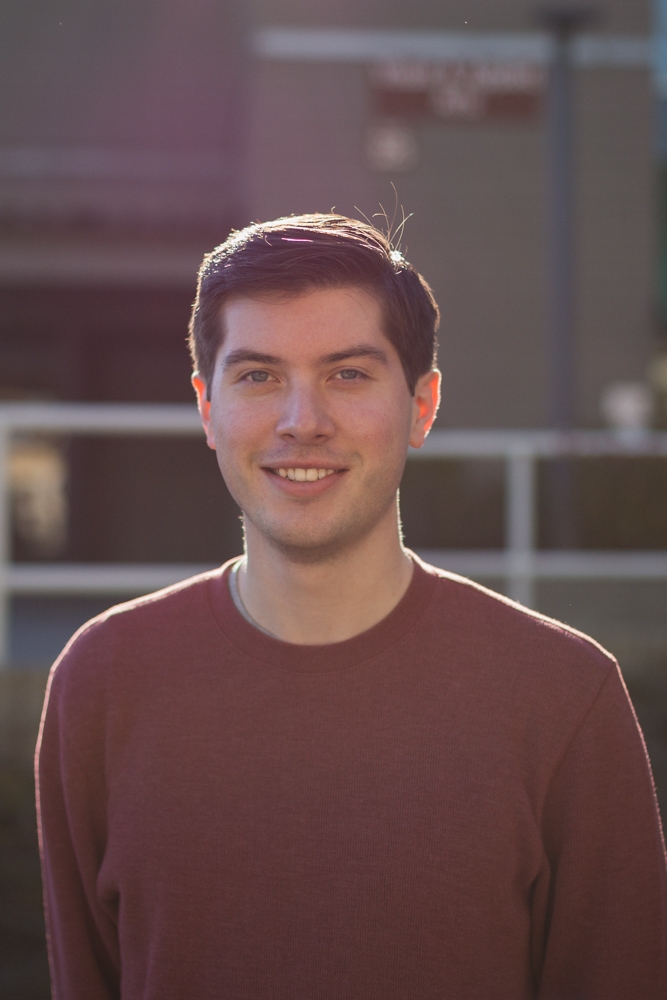 I'm originally from Prince Edward Island and obtained my undergraduate degree at the University of Prince Edward Island where I majored in History. After I completed my degree, I moved to Shanghai to teach English. In Shanghai I found my passion for community planning through the international perspective of living in large urban centres overseas in comparison to small communities in Canada. I have decided to pursue an education in planning as it will lead to a career that can impact the future of our communities through policy and practical application of planning skills. I enrolled in the Master's of Community Planning at VIU because of the small class sizes, the practice of urban design and the opportunities to work with local communities. My research interests include public spaces, heritage preservation and waterfront planning. I look forward to sharing my passion for planning with my peers at VIU to meet the challenges of the evolving planning landscape to prepare me to make meaningful contributions to communities in the future. 
Peter
I grew up in Tofino but have lived in a number of coastal communities in recent years. I'm currently a first year student in the Master of Community Planning program at VIU, completing my BSc in biology at UVic a couple years ago. I've worked mainly in the areas of conservation and sustainable ecotourism, doing everything from installing hydrophones to guiding grizzly tours. The inter-disciplinary approach in planning mirrored my own history, and I became interested in the impact successful planning can have on the communities and environment of coastal BC and beyond. I was especially attracted to VIU due to its practical, hands-on approach and geographic location and the opportunity to learn from planning practitioners along with theoreticians. My research interests include transportation design and systems planning and placemaking in rural communities along the BC coast.
Serena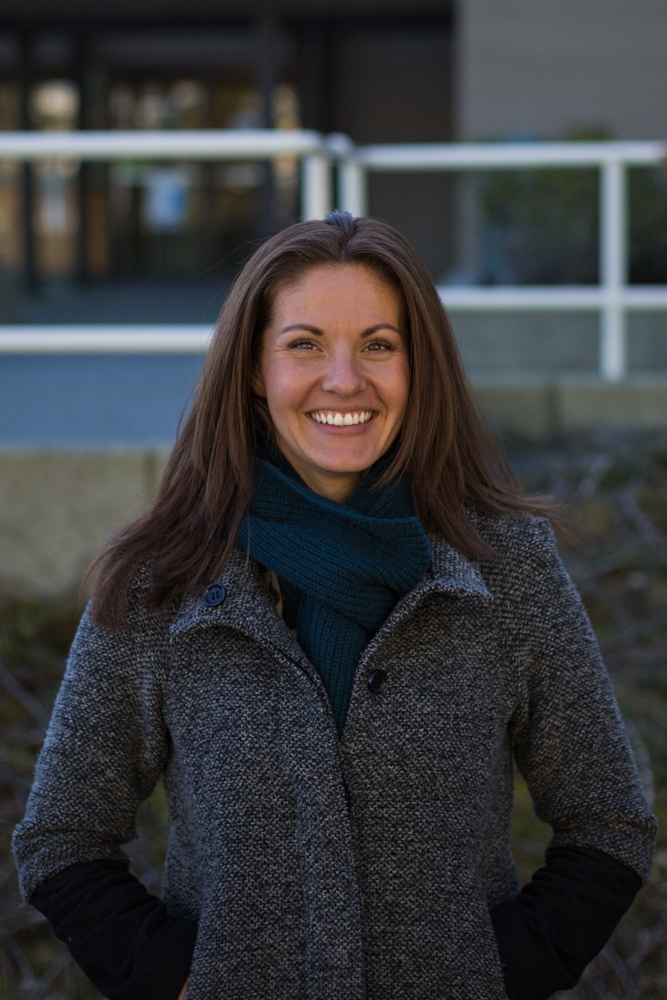 My name is Serena and I am a current candidate of the Master of Community Planning program at Vancouver Island University. I hold an undergraduate degree in Tourism Management and certifications in yoga instruction, personal training, and event management. I feel these paths have led me to my pursuits in community planner and being an active agent of change on Vancouver Island. My community planning initiatives are focused on social sustainability and health planning as I have a keen interest in discovering gaps in these areas in the community sparked from having personally participated in prioritizing health and establishing what identifiers benefit us at a personal and collective community level. 
Shirley
I am Shirley Humes from scenic, coastal Punta Gord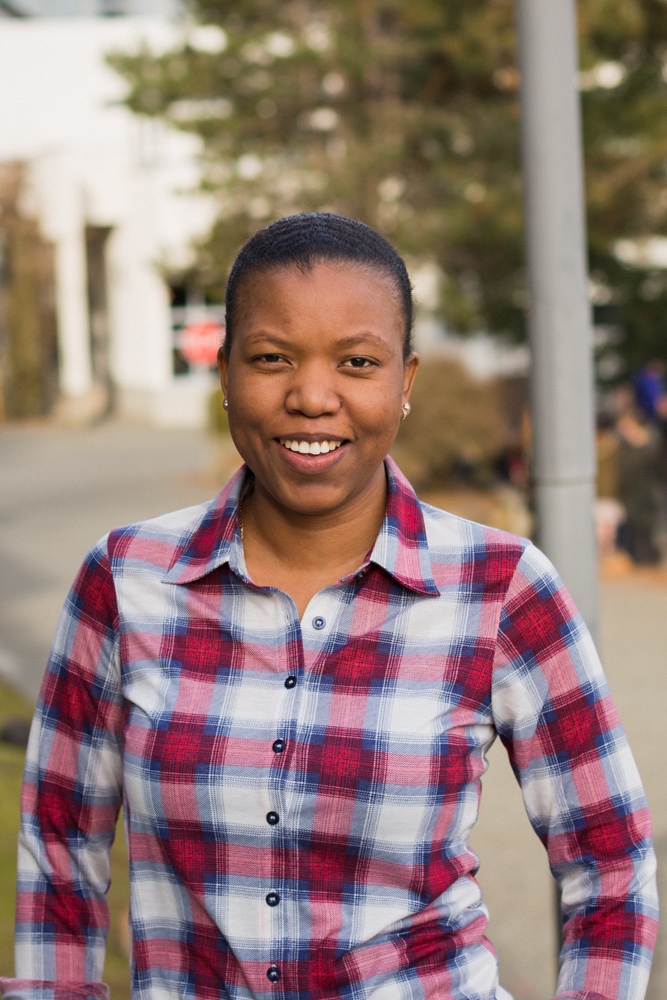 a; the southernmost town in the beautiful country of Belize. At an early age, I developed a love for nature which led me to pursue my first-degree studies in Natural Resources Management and Biology. Since then, I have dedicated years of service to the Government of Belize in the Ministry of Natural Resources, Lands and Surveys Department, which sparked an interest in sustainable land use planning and urban design. My research interest is on the impacts of unplanned tourism development on small indigenous, coastal communities in Belize.
Tricia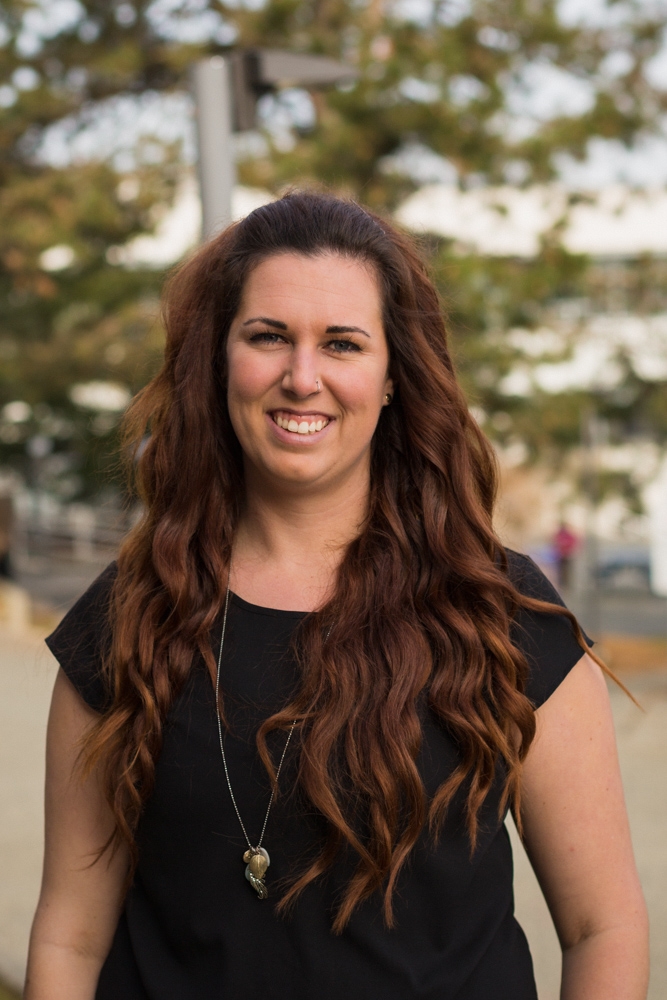 From Nanaimo BC, I have enjoyed living on Vancouver Island for my entire life. I have a Degree in Interior Design from VIU as well as my Real Estate license from Sauder school of business at UBC. I admit that I stumbled upon a job posting for a historical planner and then could not get the idea of being a planner out of my head which lead me to the Masters of Community Planning at VIU. I love the design aspect of community planning and the effects that good community design can have on the health and well-being of the citizens. I am passionate about design and public spaces and am interested applying these concepts to the real world. My other interested include healthy cities, happy cities and community-focued programming.
Tyler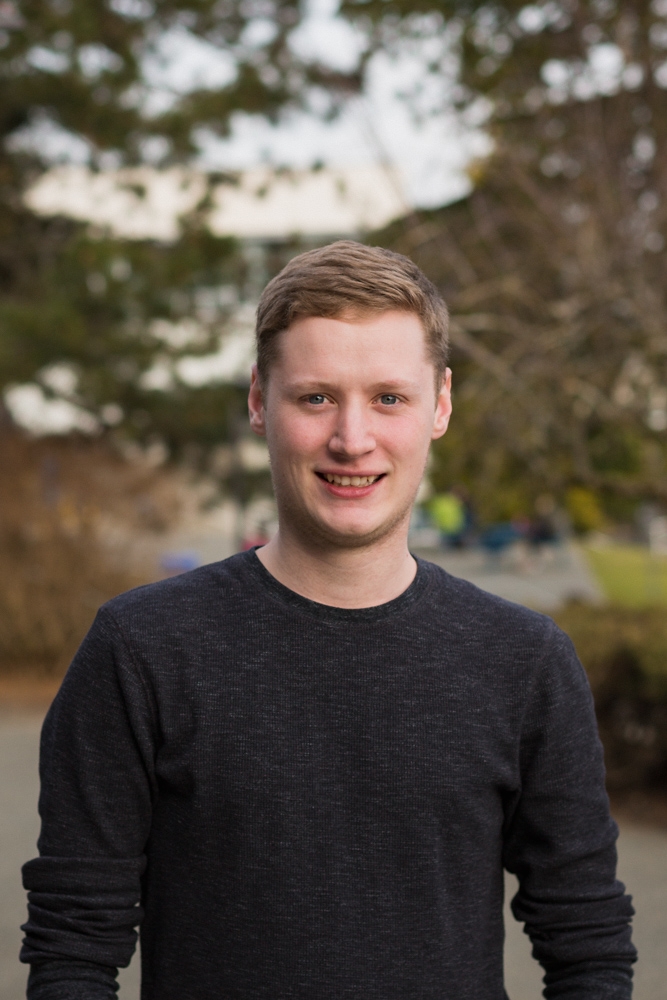 As a former graduate from Vancouver Island University, my interest in community planning was established throughout various projects and courses that I was involved in through the Geography program. I chose to apply to the Master of Community Planning Program at VIU because of my familiarity with the professors involved with the program as well as the learning atmosphere. I grew up in Parksville, BC and have spent most of my life living on Vancouver Island. I am very passionate about travelling and have spent a considerable amount of time abroad learning new cultures. Prior to returning to school, I worked in several tourism and property assessment related positions. My main research interests in community planning include climate change adaption, public health, and transportation.

Zachary
From Courtenay, BC I certainly have an island perspective towards the world. After graduating from the University of Victoria with a BA in Geography – Natural Resource Management and a Minor in Business, I worked for several years as an organic produce buyer in Vancouver. As a buyer I was exposed to the international context that is our food system today, and the struggle that local farmers face when confronting this reality. I was drawn to VIU's Master of Community Planning program because of its rural/community focus and its exposure to the communities on Vancouver Island. I am able to pursue my interest of greater security and sovereignty of Vancouver Island's food system while also investigating my interests in alternative suburbs, affordable housing strategies, stormwater management, rural planning and 2SLGBTQ+ planning.