Liberal Studies Abroad programs provide exciting and challenging educational opportunities for studying western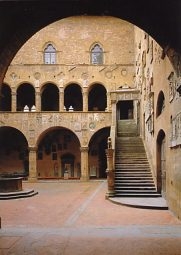 culture through on-site lectures, seminars, art studios and guided visits to galleries.
Each program is led by experienced faculty from the Liberal Studies BA Program and other departments at Vancouver Island University, as well as from its partner universities, such as Toronto Metropolitan (formerly Ryerson) University, all specially selected for their communicative abilities and commitment to interdisciplinary and student-centred learning. They will be complemented by adjunct lecturers and guides from the locations visited, to provide an in-depth and well-rounded educational experience. The faculty and staff, with the other participants, form a tight-knit learning community whose goal is to achieve the highest level of enrichment for all concerned.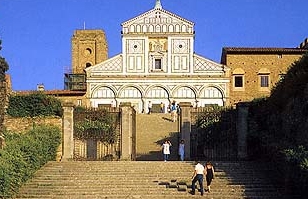 Programs generally involve four to five weeks in Europe, preceded by preparatory classes in Nanaimo and Toronto Metropolitan University (Toronto), though alternative arrangements can be made for those who live elsewhere. Ample time is given at the end of the overseas portion for the completion of assignments. The programs are interdisciplinary in nature, covering the art, architecture, literature, music, science and philosophy of the historical period and place, and are open to credit and audit students, from VIU and elsewhere.
Credit Students
Credit students, who may enrol in the programs at the lower or upper level as appropriate, are expected to attend all classes and cultural visits and to complete all assignments. Each program involves three courses, or nine semester-credits. Canadian students taking nine credits are usually eligible for a student loan. In addition, current VIU Students who take a program for credit may be eligible for the International Education Stipend and other awards.
Audit Students
Audit students do not have to meet any educational prerequisites, receive all educational materials, may attend all classes and visits, but do not have to complete any assignments.
Notes
Students

must

register in all three courses, though they do not have to take all three for credit - i.e. they may take some for credit, and some on an audit basis.

All monies remitted to Liberal Studies Abroad as deposits or payments are non-returnable, except in the case of cancellation of the program by Vancouver Island University. Liberal Studies Abroad can recommend an insurance broker who can arrange coverage for these amounts in the form of trip cancellation insurance.

Upon acceptance, all participants must sign a waiver of liability protecting Vancouver Island University and its employees from legal jeopardy during the program, including during travel to and from the overseas location.

As part of the same document, all participants sign a statement of commitment to act, while overseas, as a conscientious ambassador for Canada and for Vancouver Island University. Any illegal or disruptive behaviour is sufficient grounds for being sent home without compensation.

Participants must purchase mandated medical insurance through a specified provide. See International Education for more details. This cost is

not

included in the general program fee.

A certain level of physical and mental fitness is required for participation: if in doubt, please discuss this with our staff.
Inclusive Packages
Package costs include museum fees, all program-related inland travel, accommodation, tourist guides, textbooks and other educational materials as well as admissions to cultural sites, and occasional group-dinners. Air travel to the destination country is not included. Unless otherwise specified, food is not included, but accommodation is arranged in apartments with full kitchens so that food costs are minimal. Florence is a bustling urban centre with grocery stores and supermarkets with reasonably priced food.
Liberal Studies Abroad is a not-for-profit initiative of Vancouver Island University: every effort is made to keep costs as low as possible.
For general enquiries about Liberal Studies Abroad, send email to Co-ordinator Mark Blackell at Mark.Blackell@viu.ca.