What is the good life for a human being?
It might seem strange to think this is a topic you can study at university. Yet, it was the theme of the very first "university" known in history: Plato's Academy, in ancient Athens.

In Liberal Studies we believe it is through careful consideration of the alternative answers serious thinkers have given to that question that we can gain clarity about what is the good life. In our classes you will encounter poetry, philosophy, politics, religion, literature, art, architecture, and more.  By reading and analyzing complex texts, students learn to examine themselves and their culture closely, thoughtfully, and critically.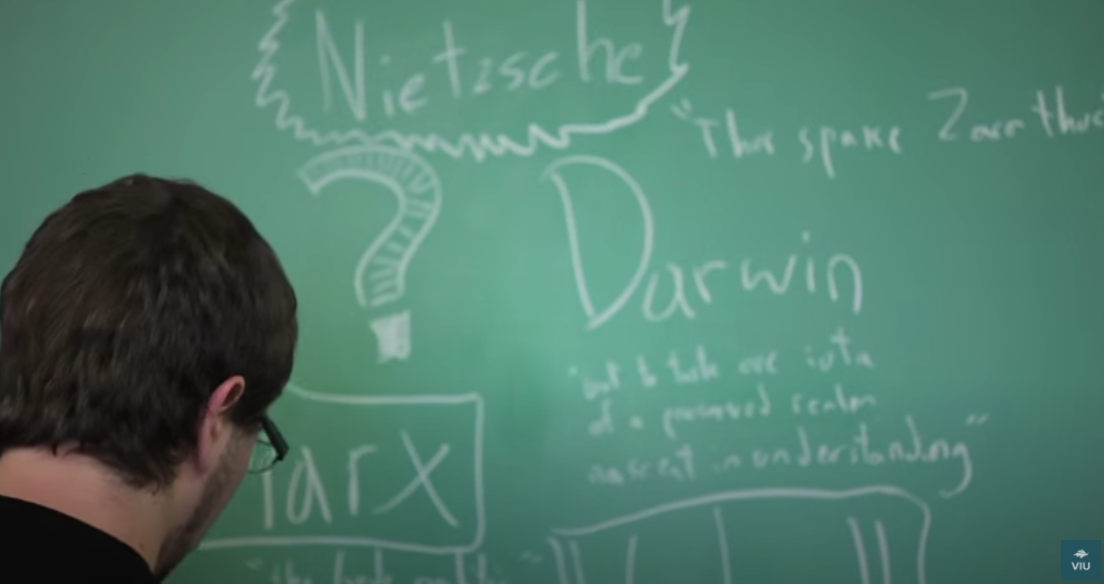 As one scholar has remarked, "Liberal Education consists in listening to the conversations among the greatest minds," and it "supplies us with experience in things beautiful."
Liberal Studies and Employment Skills
In Liberal Studies you will also cultivate valuable employment skills. A survey of over 300 employers, reported that "a candidate's demonstrated capacity to think critically, communicate clearly, and solve complex problems is more important than their undergraduate major."
And a survey of Liberal Studies graduates revealed that one hundred percent of the respondents said they learned to analyze and think critically, to learn on their own, to read and comprehend material, and to verbally express their ideas. Ninety-seven percent said they learned to write clearly and concisely.
The skills employers are searching for are those which Liberal Studies promotes.
And it is not just the skills they learn that set our graduates apart. It's also the content they study. Gaining deep knowledge about history, ethics, science, literature, philosophy, religion, and the relationships among them helps students see current problems and questions within a wider context. While it may be helpful to develop specialized knowledge in one area, such knowledge, to be useful, often needs to be seen within a broader perspective, one that can inform us about what problems are important and why. To that extent, Liberal Studies cultivates prudential leadership. It's no surprise our graduates have gone on to careers in law, education, communications, politics, the arts, and many others.
A Range of Courses
Liberal Studies offers a range of courses at the first, second, third, and fourth-year levels.
First-Year
Liberal Studies 111 and Liberal Studies 112 are open to all students and provide an excellent introduction both to Liberal Studies and to university study in general.
Together, LBST 111 and 112 satisfy the VIU "Degree English Requirement." Students read a variety of works that engage important topics, and they discuss these works in professor-led seminar groups. Our small class-sizes (a maximum of 20 students) allow professors to mentor students regarding their writing, thinking, and communication skills.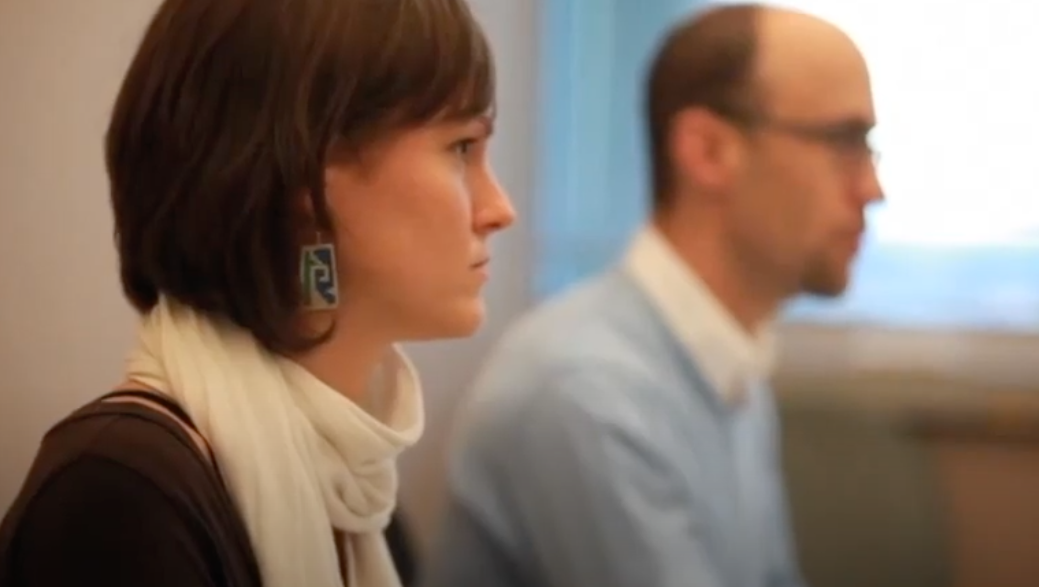 LBST 111 and 112 provide a superb transition to post-secondary education for new students wanting to learn how to read and write at the university level.
And we know from student reports that these courses can also hone the skills of second and third-year students who might wish to improve their writing. As one student told us, Liberal Studies "makes my psychology papers better."
Learning Communities
Because our classes are small, students get to know their professors and classmates. They feel less isolated at university and more like they are part of a learning-community. It's not uncommon for lasting friendships to form among students in our classes: in fact, it's encouraged!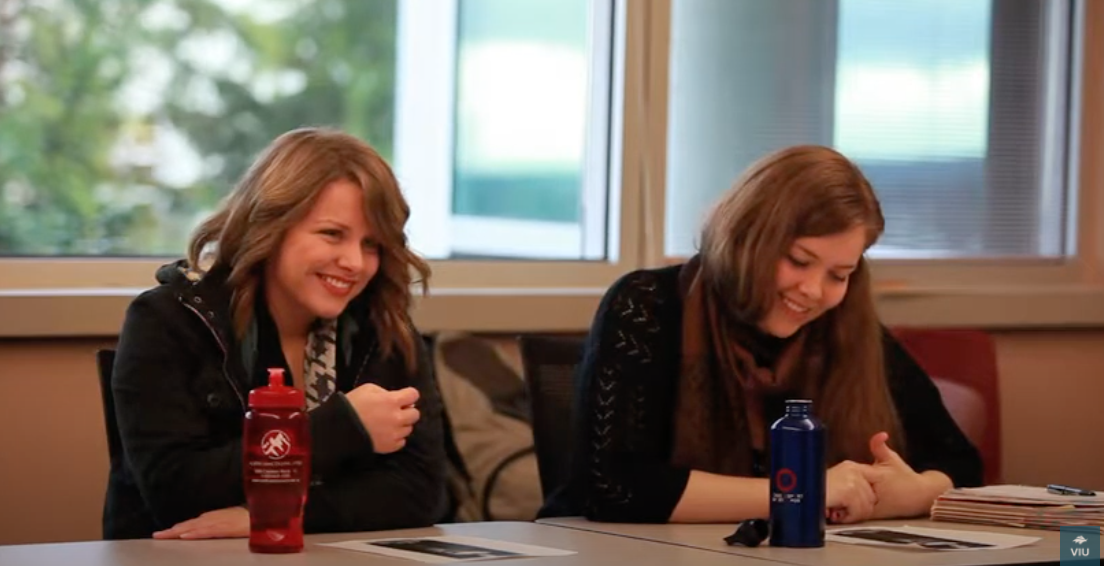 Third and Fourth Year
The core of Liberal Studies is provided by the six-credit upper level courses: LBST 250/350, LBST 360, LBST 370.
These "core courses," as we call them, provide students with a chronologically arranged introduction to some of the greatest works in human history. Students can take these courses in any order they choose; however, we suggest taking them in numerical sequence, if possible: LBST 250/350 begins the journey in the ancient near east and takes students up the early medieval period, LBST 360 then examines the Italian Renaissance and early Enlightenment. LBST 370 brings students into the modern and post-modern periods, ending with contemporary authors.       
Along this journey, students will read ancient philosophic and poetic texts exploring the beautiful and the tragic by such writers as Plato, Aristotle, Sophocles and Sappho. In studying the middle ages, they will confront Augustine and Thomas Aquinas as well as reformers like Martin Luther and Erasmus. In the Renaissance, the sublime art of Michelangelo will clash with the fiery politics of Machiavelli, and students will witness the emergence of modern science through figures like Rene Descartes and Galileo. In the modern period, writers like John Locke and Karl Marx will contend over politics and economics, while thinkers like Nietzsche and Heidegger will question the value of truth.
Fourth-Year "capstone" course
Liberal Studies 450 provides an opportunity for students to look back over what they have learned in their degree and to reflect on what a liberal education is and what role it can play in forming citizens with the virtues and habits requisite for a free society. LBST 450 is also suitable as an upper-level elective for students interested in reflecting on themes of education, wisdom, truth and virtue and their place in the contemporary world.
Independent Research, and Internship Courses
LBST 451 allows students to pursue an independent research project, supervised by a professor, on a theme or author of their choosing. LBST 452 allows students to gain credit for an internship or workplace experience related to their Liberal Studies degree.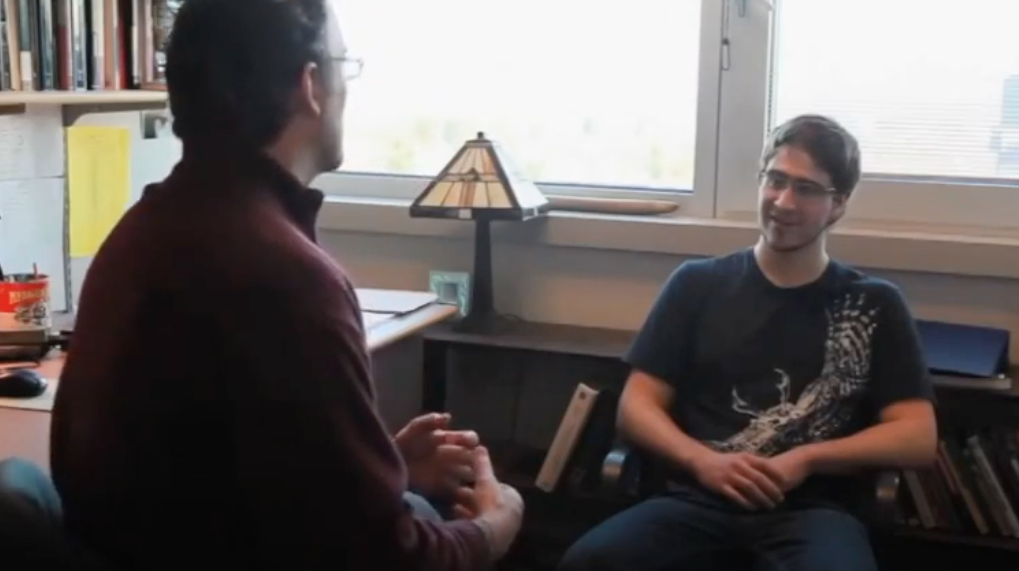 Second and Third-year Elective Courses
In addition to the courses listed above, Liberal Studies also offers a variety of 3-credit second- and third-year courses on a variety of scintillating topics which complement the core courses described above. These "companion" courses, as they are referred to, offer a chance to delve into specific areas of inquiry, and they provide great electives for majors and non-majors alike. A full list of all LBST courses can be found here.
Liberal Studies Abroad

The Department also runs Liberal Studies Abroad: a summer-session program allowing students to take a variety of courses which involve a field school based in Florence, Italy. These courses are open to everyone, and they can also be used towards a Minor or Major in Liberal Studies.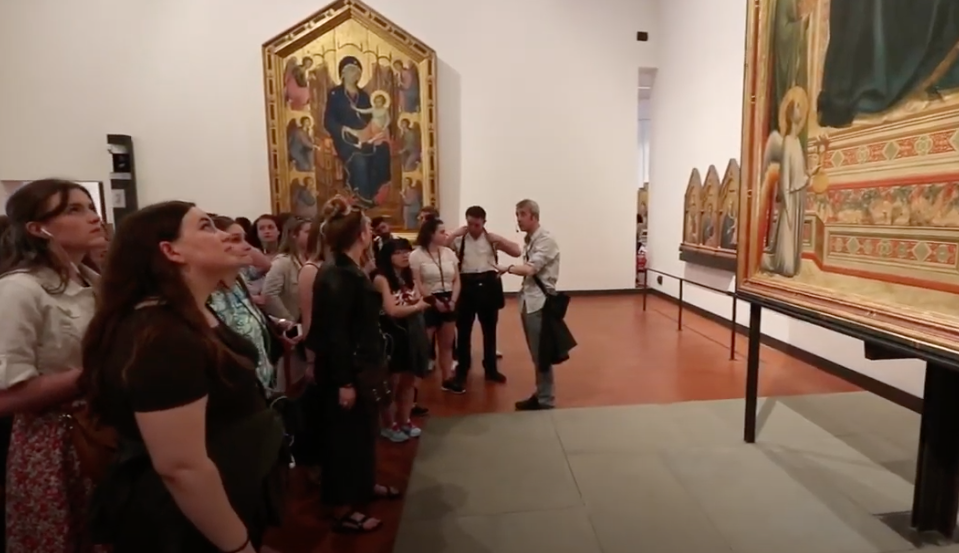 In short, Liberal Studies offers the kind of education which makes a permanent and valuable contribution to an individual's life, within or without the workplace. Many graduates have gone on to graduate and professional schools, in law, architecture, public administration, education, marine archaeology, communications, MBA programmes, medieval studies, folklore studies, English, history, women's studies, philosophy and so on.
Program Calendar description of the Major and Minor Programs