TIM DOYLE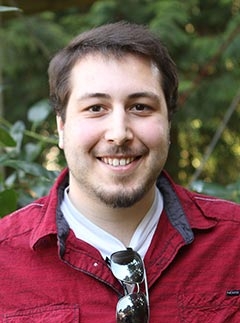 Tim is still in the program and has worked as Operations Camp Manager in the Alberta Oil Fields.
"The seminars in Liberal Studies gave me a really good idea of the perspectives that the others might draw on. My journey through this degree has led me to the conclusion that there is no ultimate form of artistic expression, literary style or political thought. There is no intellectual or artistic 'master key'. As a student you have the ability to leave this degree with a whole key-chain full of different keys to solve a wide variety of problems as well as the knowledge to know which best fits where."
Liam Thomson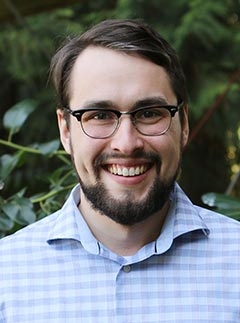 Liam graduated in 2013 with a Major in Liberal Studies, and a double Minor in Philosophy and Political Studies. In third year of Law at UVIC currently finished a co-op semester spent working for the BC Ministry of Children and Family Development.
" Seminars really taught me how to articulate my ideas in a clear and effective manner, and what it takes to listen to and engage with the ideas of peers in a productive and professional manner.
The professors helped me develop my ability to critically engage with texts, and provided plenty of useful feedback on my assignments; if questions ever arose from an assignment or in seminar my professors would make efforts to make themselves available for further discussion outside of class.
I'd recommend the program to anyone looking to develop their critical thinking and interpersonal communication skills while allowing them to tackle important questions by engaging with a selection of the greatest minds in Western thought."
Brock Snobelen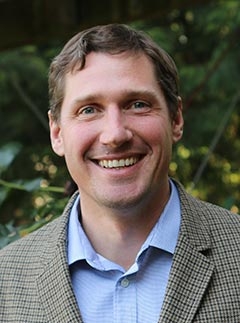 Brock graduated in 2013 Liberal studies Major and is working in Log Supply for Coastland Wood Industries.
Tyler Brown
Tyler graduated from VIU in 2010 with a double major in Liberal Studies and Geography.
"Immediately following graduation from VIU, I went to the University of Glasgow and completed a Msc. in Urban Policy and Practice (graduation 2011). As of now I am working in as a community planner at the Regional District of Nanaimo."
Laura Buzzard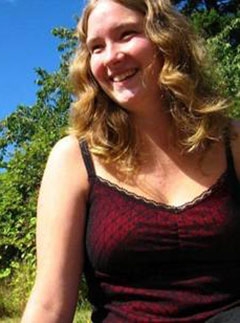 Laura graduated with a Major in Liberal Studies and a Minor in Women's Studies in May of 2010 and received a Governor General's Silver Medal for academic excellence. After a year working for a publishing company, Laura has commenced her graduate studies towards an MA from the Department of English & Cultural Studies at McMaster University and is doing so with a $17,500 Social Sciences and Humanities Research scholarship. Her research paper done for Liberal Studies 400, a version of which she presented at an international conference, provided the basis for her application to graduate school. Laura refers to Liberal Studies as a "very positive environment" and the Liberal Studies classroom as a place where there was "a genuine engagement with the text we were reading and with each other". She describes the Liberal Studies instructors as "generous with their time and their knowledge" and as "incredibly helpful".
Selinde Krayenhoff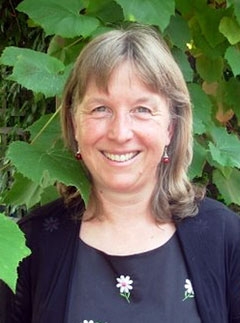 Please read Selinde's published article on her experience.
Selinde is a practitioner of Nonviolent Communication and gives workshops in parenting and spirituality. Here she reflects on her time in Liberal Studies:
"Returning to university at 52 was a huge step but well worth it. My two years in Liberal Studies was enormously enriching. Always an avid reader, I now find so much more to digest and enjoy.
"My confidence has increased. I am willing to read writers I used to avoid because I doubted my ability to understand. How this is playing out is that not only am I willing to read anything that piques my interest, but I'm also less defensive and curious when other people share their ideas. The world has become a much more interesting place.

"For much of my life I have been a listener. In seminar I found I could hardly stop talking. I wanted to articulate the ideas, intuitions and questions bubbling up inside me. I learned that it was OK to disagree, to propose something I hadn't thought through fully, not to have the 'one right answer.' This experience was so freeing.

"I enjoyed the experience of being stretched, of reaching for new understandings that I could hardly articulate but were forming at the edges of my awareness. Even if I didn't agree with a writer/thinker, I revelled in the experience of being called beyond my small world to consider new and different perspectives.

"I took Liberal Studies for important reasons: to become more educated, to increase my enjoyment in life and ease in learning, and to become a better citizen. I have no idea how my life will unfold but already my Liberal Studies education informs the Nonviolent Communication, parenting, and spirituality workshops, keynote addresses and courses I offer. I can be reached at selinde56@gmail.com."
Audit Liberal Studies Courses through the 
Love of Learning Program
Scholarships and Awards Available to Liberal Studies students