Apply to the First Post-Secondary Program Dedicated to Indigenous Protected and Conserved Areas!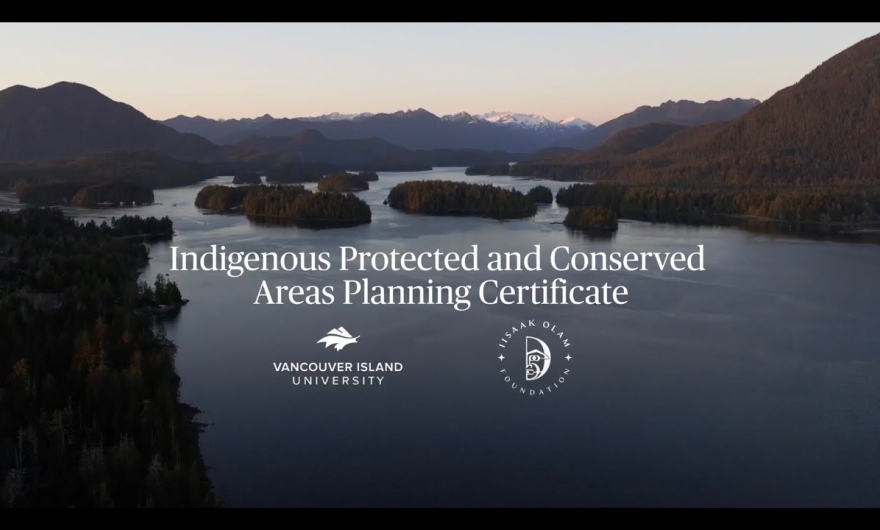 In partnership with the IISAAK OLAM Foundation, Vancouver Island University has led the design of Canada's first post-secondary program specializing in planning for Indigenous Protected and Conserved Areas (IPCAs). 
The advanced IPCA Planning Certificate will train the next generation of professional planners and build capacity to support the establishment, management, and governance of IPCAs in British Columbia and across Canada.
The certificate includes six distinct and interconnected courses. Course delivery is designed to serve individuals who may be employed full-time and who are seeking ways to advance their learning in areas relating to reconciliation, conservation, and planning. Learn more below.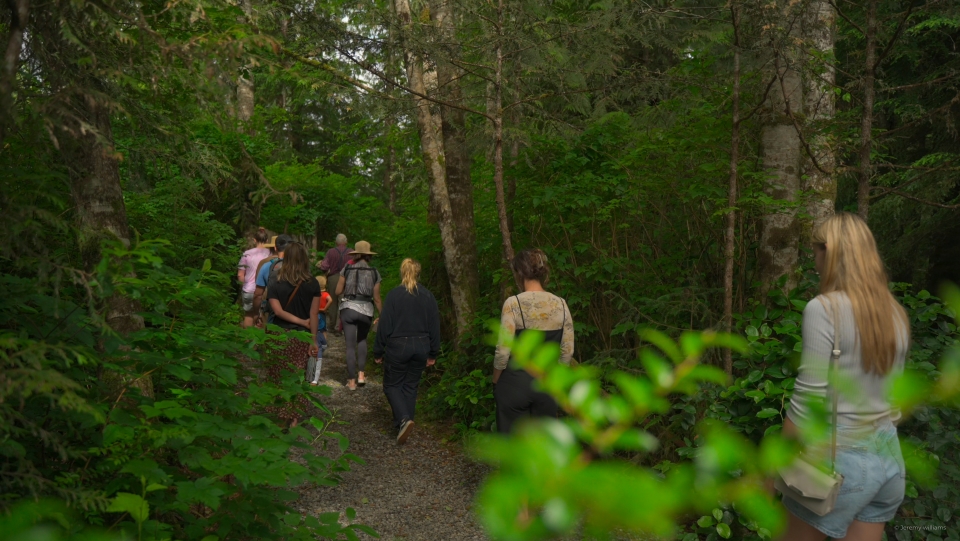 Program Outcomes and Benefits
The Indigenous Protected and Conserved Areas Planning (IPCA) Planning Certificate will help educate a new generation of planners with the skills, knowledge and capacity to support the establishment and stewardship of IPCA's and other Indigenous-led conservation initiatives in the BC context. Students will gain a greater understanding of Indigenous approaches to land relationship planning and the holistic and integrated approach to stewardship that IPCA's represent. They will gain an increased ability to navigate the interface between Western and Indigenous knowledge systems, laws, and governance systems using frameworks such as Ethical Space and Two-Eyed Seeing.
Application Steps
Sign-in or Create your EducationPlannerBC Account
Update your EducationPlannerBC Account Profile 
Select Institution (Vancouver Island University) or Return to the IPCA Application Page
Complete Application - provide these answers:

What category best describes you? Applying to an Undergraduate Program
Select Your Subject Area: Bachelor of Arts
Select Your Program: Indigenous Protected and Conserved Areas Planning Advanced Certificate 
Campus: Nanaimo 

Submit and Review Application 
Applicants will be contacted for a short entrance interview
Or if needed you can print off and apply through a hard-copy application: VIU Application for Admission
Admission Requirements
Completion of post-secondary diploma or completion of minimum of 54 academic credits including VIU's Degree English Requirement.
Students who do not meet the minimum requirements may be accepted by the the program director on a case by case basis.
Students who meet or exceed the minimum admission requirements are not guaranteed to be admitted to the program.

Apply Now
Applications are currently open for the 2023-2024 cohort, which begins on September 25, 2023.

Guiding Principles of the IPCA Planning Certificate
Program principles are values and mindsets that function as guideposts for students and instructors throughout the duration of the IPCA Planning Certificate.  Instructors will facilitate student learning, support individual and collaborative work, and foster a positive learning environment. These principles are also foundational to IPCA's.
Learn more below.
Terms and Definitions
"…lands and waters where Indigenous governments have the primary role in protecting and conserving ecosystems through Indigenous laws, governance and knowledge systems" (Indigenous Circle of Experts, We Rise Together report, 2018). 
The Government of Canada has recognized that IPCA's are an innovative land-use planning tool for achieving the goal of protecting 25% of lands and waters by 2025 and 30% by 2030. BC's current protected area land base is 15%.
Learn more by... 
Reading the foundation resource on IPCAs - the Indigenous Circle of Experts' 2018 report, We Rise Together.
Checking out the IPCA Knowledge Basket. 
Ethical Space is a framework for guiding respectful interaction across cultural differences in a way that upholds the fundamental integrity of all knowledge systems entering that space. It is a model that creates a space of mutual trust, respect, equality, and collaboration.
Ethical Space allows for a space of discussion and planning with various knowledge systems when no one knowledge system is seen as superior.
Two-Eyed Seeing is an approach of inquiry and solutions in which people come together to view the world through an Indigenous lens with one eye (perspective), while the other eye sees through a Western lens.
Frequently Asked Questions