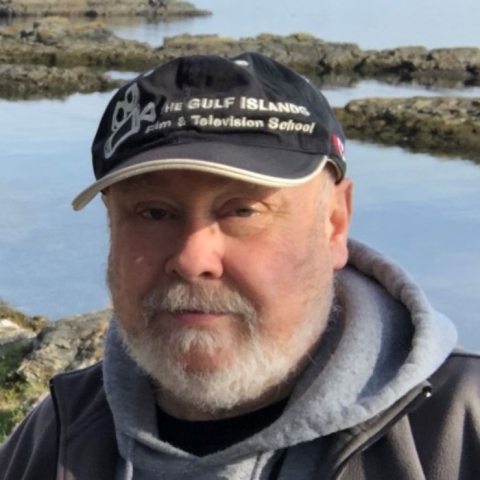 Cowichan Campus Contact Information
Building 700, Room 320
Phone: (250) 746-3539
What courses does Jerry teach?
Beyond introduction to sociology, which all of us teach, the second year course I teach most often is Social Interaction (SOCI 204), which allows me to explore Symbolic Interaction theory in a practical and useful way. I am able to share my love of research by teaching our second year Introduction to Social Research course (SOCI 250) every year and Qualitative Research (SOCI 350) every second year. A new upper level course on Program Evaluation (SSID 370) has been offered once so far, and I hope we can offer it again soon.
The other upper level courses I teach on a three-year rotation include: Community and Social Action (SOCI 325), focusing on applying sociological perspectives and action in the local community, Surveillance and Society (SOCI 365), and Issues in the Information Society (SOCI 460). One of my favourite courses in the Sociology of Education (SOCI 470), which I share with my colleague Sylvie Lafreniere. Most recently, I had the pleasure of teaching a selected topics course on Sociology and Film (SOCI 390), in which I explored documentary as a form of research and social action. Perhaps the most fun I have ever had teaching a course was taking a group of students to London, England with a colleague in the English department (SOCI 391 - Advanced Field Study in Sociology).
Why did Jerry choose to teach Sociology?
I think that Sociology is the most general and interdisciplinary of disciplines. My research practice and interests are quite interdisciplinary, and sociology allows me to examine virtually any topic, and work with people from very different backgrounds. I appreciate the theoretical nuance that sociology encompasses, and breadth of research approaches that sociologists can and do apply in their work. My research experience has been primarily in applied social research, typically in a community setting. This practical side to sociology appeals to my interest in having my work make a difference in the world.
What does Jerry love about VIU?
For me, as a 'young' university, I find that VIU has not yet had disciplines settle into uncommunicative silos - we encourage interdisciplinary work, and we spend time with others across the institution. I think this benefits students, faculty, and the institution as a whole. It means that we can connect outside the university in ways that are real for people in the community as well. I hope we never reach the point of being that stereotypical ivory tower. I enjoy my colleagues in sociology and in many other disciplines - it's a university that puts teaching and people first.