2020 Geography Award Winners
Congratulations to all of our 2020 Geography Department award winners!
Award for Service to the Geography Department: Sophie Laboissonniere
Carto Cup 2020: Chloe Sandahl
CAG Undergraduate Award: Alex Harte
Lady Rose Award: CANCELLED due to COVID-19
Don Stone Scholarship: Colt Gnech
2020 CARTO CUP COMPETITION
And the winner of Carto Cup 2020 is... Geography student Chloe Sandahl!
Chloe Sandahl's map showing "Surface Area covered by Invasive Species in Somenos Creek" was part of her project for GEOG 328 Geographic Information Systems course. Chloe got her inspiration for her map through her volunteer work with the Somenos Marsh Wildlife Society. Congratulations Chloe! For a list of past winners, please see https://socialsciences.viu.ca/carto-cup/win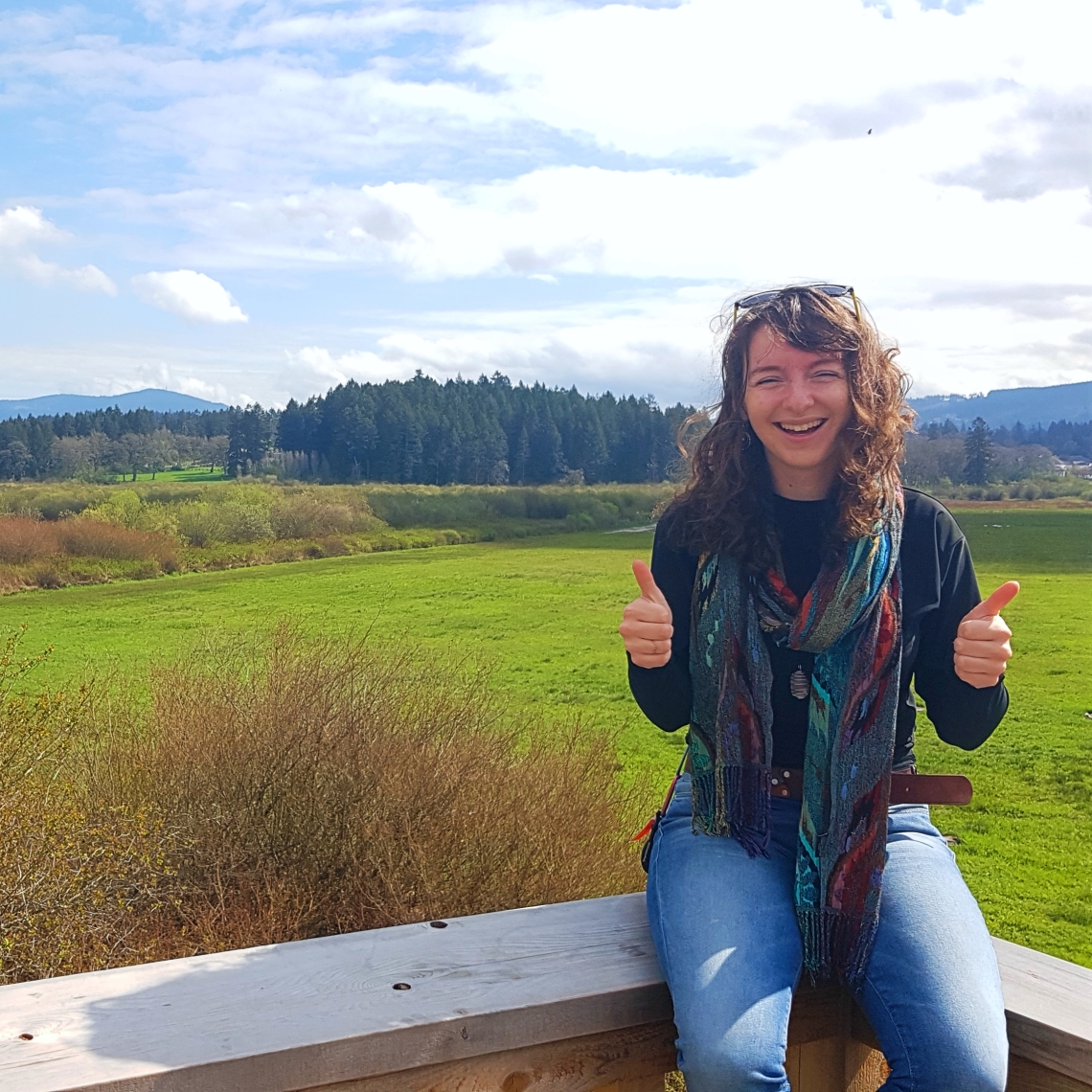 Chloe Sandahl at Somenos Marsh

Surface Area Covered by Invasive Species in Somenos Creek
VIU Geoscience student combines passion for flying, photography and science to help other students and the environment.
Have you met Geoscience student Nick Temos? Follow the link to learn more about the cool things he's been up to in the full VIU News article...

VIU Geoscience student Nick Temos flying a Cessna 172
2019 Carto Cup Competition
And the winner of Carto Cup 2019 is... Geography student Andrew Wilson!
Andrew created the Buttertubs Marsh Accessible Trail Guide as part of his GEOG 324 Research Methods course which partnered with the Friends of Buttertubs Marsh. Congratulations Andrew! For a list of past winners, please see https://socialsciences.viu.ca/carto-cup/win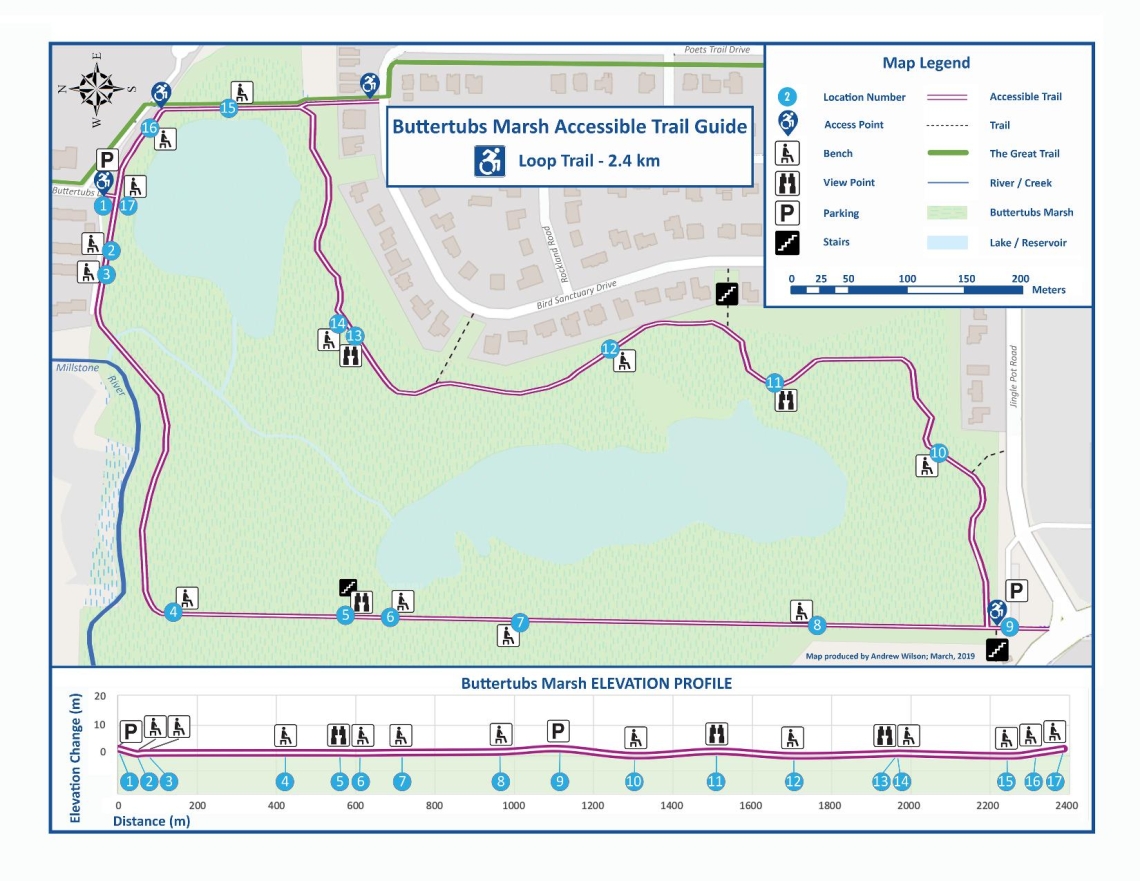 Below are excerpts from the full VIU News article (released March 20, 2019 - 3:00pm) which can be found here.
"The QES gives our students the opportunity to collaborate with international partners on pressing issues facing coastal communities around the world," says Jennifer Sills, VIU's Education Abroad Manager.
This program provides financial support so students can collaborate on innovative solutions to the pressing issues facing coastal communities in Canada and around the world. An additional five VIU undergraduate students have been awarded the scholarship funding for 2019.
Alex Harte, a Geography student, is applying his passion for community development to work as a Water Sanitation and Management Officer in Matara, Sri Lanka. 

"I will be working with the Women's Entrepreneurship Program to address water sanitation, helping develop workshops, monitor water sanitation, write reports, implement strategies for water conservation, provide support and advice for increasing water conservation capacity, and ensuring that women and youth are well-represented and included in our activities," says Harte. "I am excited to learn about how communities around the world are addressing their own challenges with the resources that they have."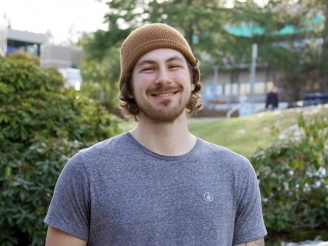 Geography student Jeffrey Fontaine is looking forward to applying his unique perspective and knowledge from growing up in the small coastal community of Tofino to his work with the Tanzania Tourist Board as an Environmental Conservation Advisor. He will be assisting in the development of eco-friendly development models for local communities and businesses.

Full article Media Contact:

Rae-Anne Guenther, Communications Officer, Vancouver Island University

P: 250-741-6673 l C: 250-619-1088 l E: Rae-Anne.Guenther@viu.ca| T: @VIUNews
Below are excerpts from the full VIU News article (released February 15, 2019 - 8:15am) which can be found here.
Vancouver Island University (VIU) researchers are taking a deeper look at snow packs in unique alpine forested watersheds on northern Vancouver Island, with the aim of using drone technology to fill a science knowledge gap on stream flows. 
VIU Geography adjunct professor Dr. Bill Floyd is a Research Hydrologist with the BC Ministry of Forests, Lands and Natural Resource Operations and Rural Development and Leader of the Coastal Hydrology & Climate Change Research Lab operated out of VIU. He has been studying snow patterns and the effects of forest harvesting and climate change on stream flow in the Russell Creek Experimental Watershed north of Campbell River for many years. 
"Most people don't give a second thought to the snow way up in the mountains, but it is critical to water supply, to fish and our forest ecosystems, and to our economy," says Floyd. 
Natural Sciences and Engineering Research Council of Canada (NSERC) provided an NSERC Undergrad Student Research Award to VIU Geography student Trevor Dickinson to assist Floyd with the research.
"We want to develop new methods for mapping snow depths with drones in treed, alpine and mountain environments," adds Dickinson.     
Dickinson has spent the last two winters with the Coastal Hydrology and Climate Change Research Lab helping maintain eight high-elevation weather stations and two stream gauges in the watershed.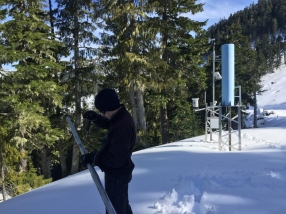 Floyd hopes by using the drones they will be able to expand their ability to measure snow depth, and measure it in a more accurate way over tens of hectares at a time. Drone technology combined with existing remote sensing measurements will provide an unprecedented amount of data to estimate the volume of water stored in the snowpack.
"We can essentially go from having a rough estimate of how much water is stored as snow over a given area, to a very accurate calculation, probably to within 5-10 per cent," says Floyd. 
So far, the research team has collected data from one pilot season in sub-alpine park land environments comprised of clusters of trees and open areas. This work was done in collaboration with the Geospatial Team at the Hakai Institute and Dr. Brian Menounos, Geography Professor from the University of Northern British Columbia. The method developed from the pilot season will be applied at Russell Creek Experimental Watershed during the winter of 2019. 
There is also potential to apply the drone-based technology elsewhere in the BC provincial snow survey program, which monitors sites across the province. The scientific data can be used to help with flood and avalanche forecasting.
Full Article Media Contact: 
Annette Lucas, Communications Officer, Vancouver Island University
O: 250.741.2020 | C: 250.618.7296 | E: Annette.Lucas@viu.ca